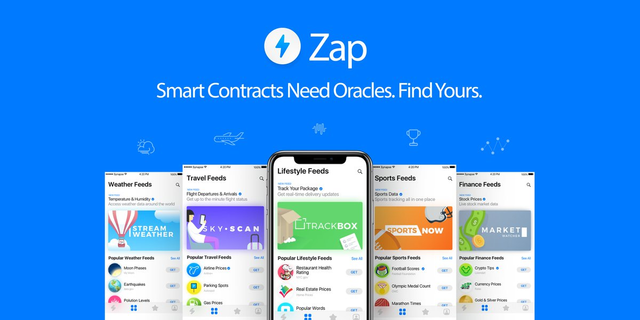 I. Overview.
ZAP is a blockchain based platform provider that connects the subscriber and provider via oracles. ZAP uses oracles to connect real world data to smart contracts. Hence, this allows users to create, publish and subscribe to various decentralized apps on the ZAP platform.
II. Technical Specifications.
Name: Zap
Ticker: ZAP
Algorithm: ERC20
Total Supply: 520 million (June 19th 2018)
Current Supply: 112 million (June 19th 2018)
Protocol: N/A
Market Cap All Time High: 31 million (March 6th 2018)
Exchange: Cryptopia, HitBTC
III. Fundamental Specifications.
As stated in the specifications, Zap is an ERC20 token and therefore it's platform is built on the Ethereum extension. Zap provides a very user friendly platform for decentralized applications. No coding background is needed to use this platform, unless being a provider is desired.
Users can also work towards getting paid by creating oracles, in other words being a provider. This encourages the users to help one another by connecting data providers with data seekers. Zap also has a bounty program where bounties are incentives for data providers to form the additional requested data feed. Bounties will usually be used for instances where subscribers need a certain data feed that is not provided by any provider in the Zap platform. The subscriber can then set a bounty for whichever provider that can add that specific data feed to the already created application.
All decentralized applications created via the Zap platform will be posted at the Zap store (similar to apple store) that can support any appropriately formatted data feed. Subscribers pay data providers directly using cryptocurrencies such as ZAP, ETH and BTC. Being an ERC20 token, Zap was originally built to work with the Ethereum platform but the organization is anticipating that future versions will provide oracle data that is compatible with other smart contract platform.
IV. Coin Index

V. References
www.zap.org