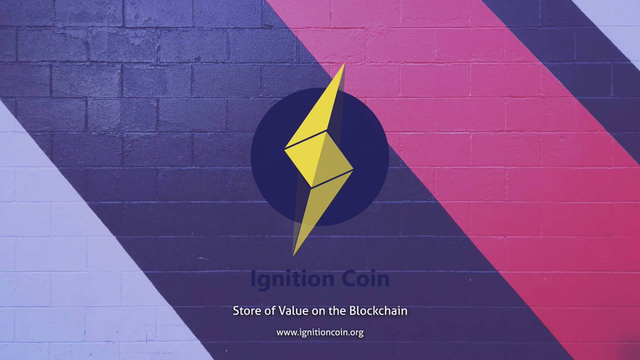 I. Overview.
Created around December 2017, Ignition Coin was labeled as the 3rd generation blockchain that can ultimately replace bitcoin as a store-of-value. The cryptocurrency is claimed by the developers to be able to beat Bitcoin in term of lower fee, bigger blocks ( starting at around 20MB), and faster block time.
II. Technical Specifications.
Name: Ignition
Ticker: IC
Algorithm: Scrypt
Maximum Supply: 5 million
Total Supply: 726,208 (June 18th 2018)
Current Supply: 670,884 (June 18th 2018)
Protocol: Proof-of-Work/Proof-of-Stake/Masternode.
Market Cap All Time High: 4,867,320 USD (February 24th 2018)
Exchange: Cryptopia, Stock.Exchange, CoinExchange, CryptoBridge.
III. Fundamental Specifications.
Ignition coin is currently implementing 3 consensus algorithms, Proof-of-Work, Proof-of-Stake, and Master Node, in order to generate new block and secure the network.
Ignition also utilize darksend and other privacy enhancing functions including Tor routing, Instant X, and Stealth Address. These features will ensure the privacy and anonymity of the users' transaction, which is one of the more important features of any cryptocurrency.
The main expected use case of Ignition coin is to have a means of store value being saved securely for a long term without being limited by scability and other limiting factors. In order to successfully meet it expectation, Ignition developers and community requires focus on security of the blockchain, privacy, efficiency, decentralization, also incentive activity allowed for participation in the network.
By implementing those new features onto its own blockchain, the ignition network can leverage further some techniques and codes that enable hybrid verification proofs, lower fees, limited supply and inflation due to relatively low supply of coins ever created.
IV. Coin Index