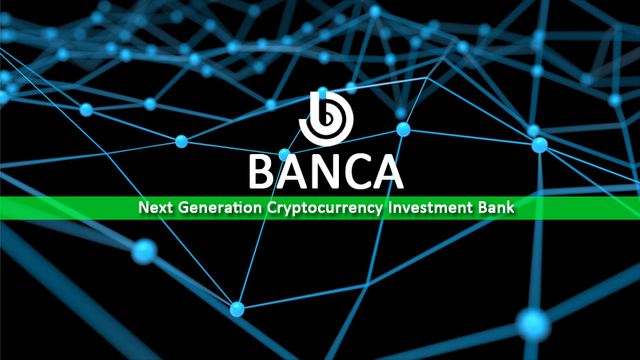 I. Overview.
Banca is a decentralized community platform that is ran by artificial intelligence and big data analytics. Banca connects two different kinds of users through their platform, service providers and end users.
II. Technical Specifications.
Name: Banca
Ticker: BANCA
Algorithm: ERC20
Total Supply: 20 billion (June 29th 2018)
Current Supply: 17.9 billion (June 29th 2018)
Protocol: N/A
Market Cap All Time High: 57 million (May 18th 2018)
Exchange: HitBTC, IDEX
III. Fundamental Specifications.
Banca's decentralized community platform has three main technical aspects that makes it different from others, blockchain technology, artificial intelligence and big data analytics. The core of Banca's project is blockchain technology which makes their community platform decentralized. This is to ensure full transparency which centralized platform do not provide.
The use of artificial intelligence on the other hand is solely to overcome human errors which means that probability of errors in data collection can be greatly mitigated. Big data analytics will ensure that all members will receive more useful data which will make interfacing with vendors much more effective and efficient. Banca has three main community service divisions with different functions that will cover almost every product and service provided.
The three divisions are, primary market, secondary market and basic services. The primary market are services relating to listing and underwriting of all kinds of digital currencies. This will enable members to evaluate projects based on their knowledge. The secondary market is mainly responsible for research and digital asset ratings. Lastly, the basic services division is responsible of handling the rest which includes legal consulting, accounting, auditing and compliance for their potential projects.
IV. Coin Index