Hello Steemit Community,
I thought I'd give an overall summary of what I've been up to.
Cryptocurrency
I've finished rearranging my cryptocurrency holdings, and am comfortable with my portfolio going into Q1 of 2018. I may make some small adjustments but overall I am satisfied with my growth since March 2017. I am currently bringing in a little over $2.00 a day from Genesis Mining and have made back everything I've put into it. I know it has been a long time since my last post involving Genesis Mining. I stopped discussing it because I did not like how my posts were frequently telling people to use my referral discount code. Besides that, I continue to research projects that are expected to see new developments implemented in Q1 2018. At the bottom of this post you will find my current liquidity/total wealth. If you'd like to see my portfolio please feel free to ask.
Food Fermentation Experiments
With that being said I have been experimenting with food fermentation. If you've been following my content, you know that I have been experimenting with making pickles. I started with pickling with vinegar, I then tried salt brine and most recently I've tried using Lactic Acid Bacteria for lactic acid fermentation. You can find an introductory post about it here.
After the first fermentation, I was able to find a reasonable salt content for the brine and I am now waiting to start another batch. While waiting to begin my second batch of Lactic Acid Fermented pickles, I've decided to explore making Kombucha.
My goal is to grow a mother culture (called a Scoby) in order to make my own kombucha. If you are unfamiliar with kombucha, it is a fermented tea product. I've read that growing a scoby can take up to a month so I thought it was the perfect time to experiment while I wait to start my second pickle fermentation. Now, I may have gone to school to study food science, but when it comes to kombucha I am no expert and I look forward to making it myself and learning more about it. Here is a picture of the tea (that hopefully grows a kombucha scoby) I will update everyone as I monitor its growth.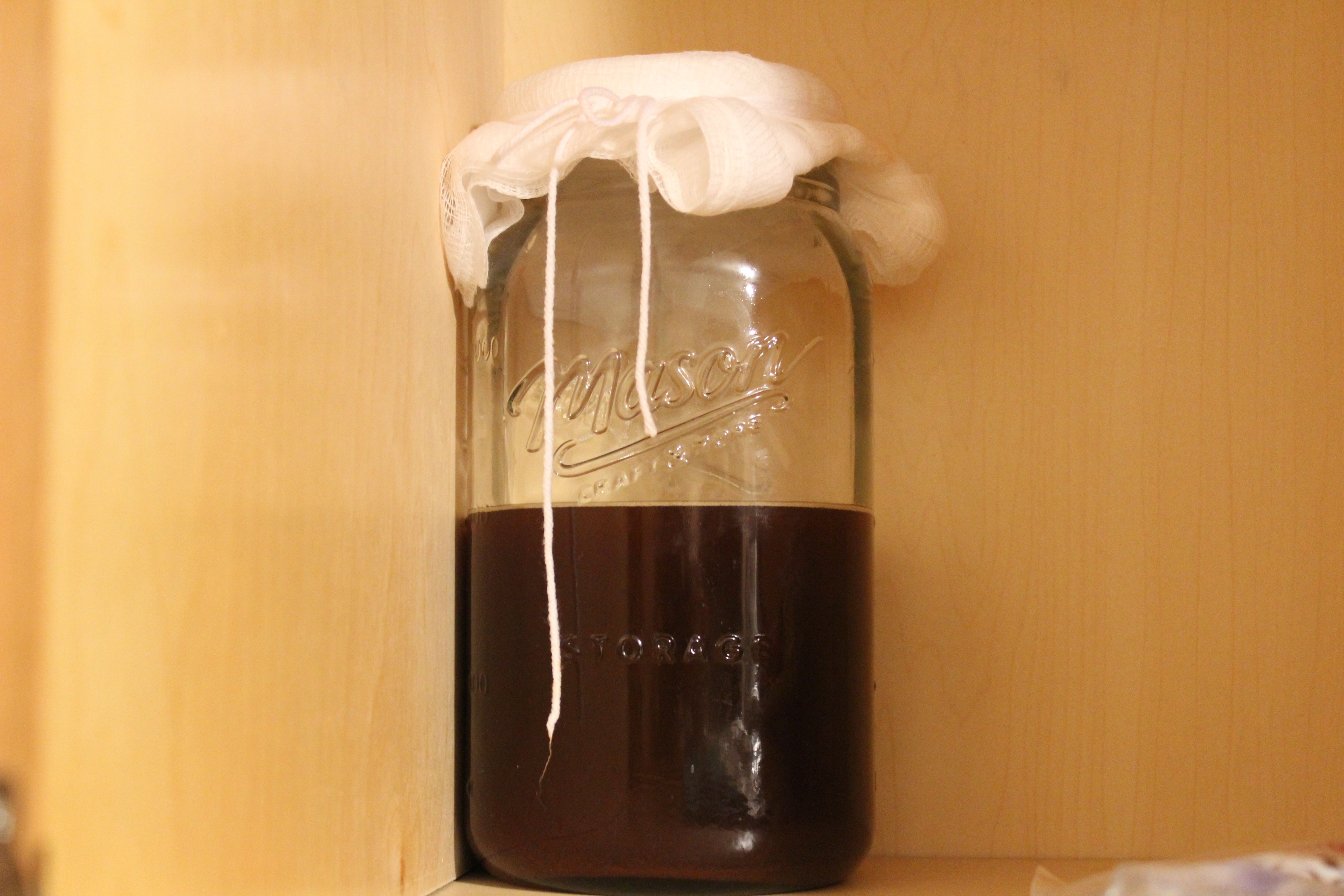 Current chart report:
Liquidity - $223.89
Total Wealth - $770.73
For those of you who are tuning into my content for the first time, follow me from the beginning.