LIQUIDITY NETWORK, A NOVEL CRYPTOCURRENCY EXCHANGE PLATFORM WITH OUTSTANDING FEATURES.
WHAT IS LIQUIDITY NETWORK?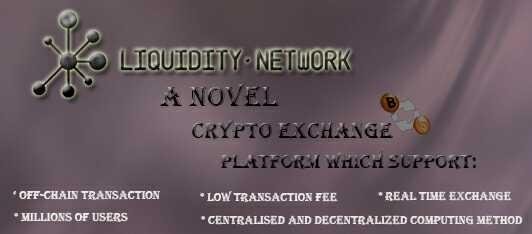 Liquidity Network is a novel cryptocurrency exchange platform built on Ethereum blockchain to support millions of transactions through the synergy of The Liquidity Hub NO-CUST and The Revive. However, Liquidity Network is a cryptocurrency exchange platform which leverages the advantages of both centralized computing method and decentralized blockchain nature. This is done because Liquidity Network is created to possess the real time transaction speed from centralized computing system and high security level from the use of decentralized blockchain nature.
WHY DID LIQUIDITY NETWORK BUILD THEIR PLATFORM WITH THE SYNERGY OF NOCUST AND REVIVE
   Liquidity network built their platform with No-cust hub, which is coined from non-custodial hub because Liquidity Network want all her users to have full control of their asset. Therefore, every user in Liquidity ecosystem possess the power to decide on what to use their asset for and when to use it.
   The use of "The revive" by Liquidity network is a novel idea which allows hubs in Liquidity
ecosystem to rebalance their payment channels off-chain. Due to Liquidity's ability to carry out transactions off-chain, rebalancing of payment by channels did not add to the congestion of the chain, and it a means of minimizing transaction cost in Liquidity's ecosystem.
HOW DOES LIQUIDITY'S ABILITY TO SCALE AND SUPPORT MILLIONS OF USERS MAKE IT BETTER THAN CURRENT SOLUTIONS?
   Due to Liquidity's
novel idea which allows off-chain transactions, liquidity is able to make her ecosystem a ever saleable place for her uses, which consequently provide a distinct security level, faster transaction speed and simpler exchange interface than every other cryptocurrency exchange platform.
HOW IS LIQUIDITY'S
ABILITY TO MAKE EFFICIENT OFF-CHAIN HUBS SOLVE THE ISSUES OF HIGH TRANSACTION COSTS?
   Through Liquidity's off-chain transaction, users of the same hub in her ecosystem can share and transfer cryptocurrency without going on-chain. Hence the transaction cost on on-chain transactions can be avoided by Liquidity users, which will reduce transaction cost on Liquidity ecosystem.
WHAT ARE THE BENEFITS OF MAINTAINING CONTROL OF YOUR PRIVATE KEYS JUST AS YOU WOULD WITH DECENTRALIZED SERVICES WHILE THE COMPUTING IS HANDLED BY AN EFFICIENT CENTRALIZED SERVER?
You can protect your wallet by yourself.
You will have easy access to your data.
You will be the only one that can access your asset.
You can do whatever you want with your asset at any time you want to.
How is Liquidity Network suited to allow true decentralization and efficient transfer of funds?
   Liquidity Network is capable to allow true decentralization and efficient transfer with the following reasons:
Through liquidity's novel Idea which allows off-chain transaction, liquidity is able to make itself a ever scalable platform, which consequently allows every translation carried out on its ecosystem to be a real time transaction.

Due to the combined computing system (centralized and decentralized computing system) used by Liquidity Network, her users have full control of their wallet and can do whatever they want to do with their cryptocurrency without the interference of any custodial.

Through Liquidity
Non-custodial hub, the transaction fee in liquidity ecosystem is cheaper than other cryptocurrency exchange platforms.

Liquidity allows off-chain rebalancing of hubs through the use of one of her key components named "The Revive".
Here are more evidences to show that Liquidity Network is the best place you can transfer or exchange your cryptocurrency.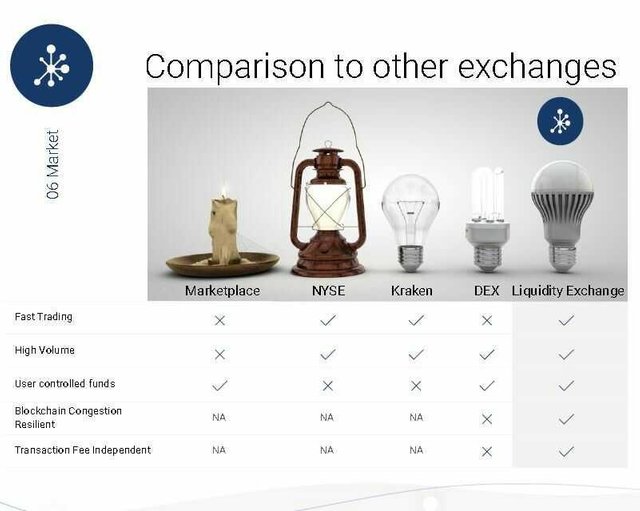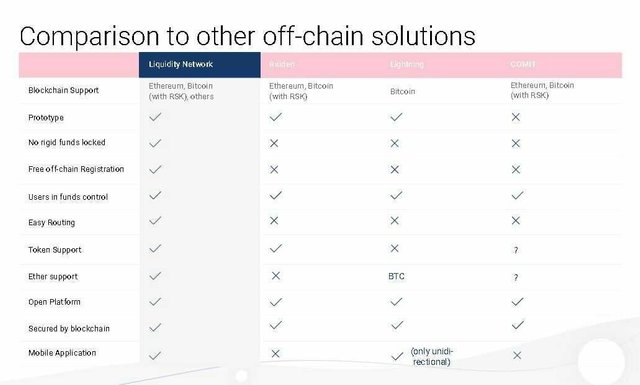 USE CASE
   Janet is a writer who used to organize writing contest every Friday, due to the fact that her contestants are from different part of the world, she used to reward them with cryptocurrency. Though her contest is supposed to hold every Friday, but due to the amount of people she is supposed to reward, she used to work very hard in order to transfer their funds before the next Friday, but no matter how hard she has worked, she still won't be able to get the payment of her contest participants across to them before the next Friday. She became worried even to the extent of been noticed by her friend. That was when her friend introduced Liquidity Network to her.
She joined liquidity ecosystem and she created a hub which contains her contest participants. With this, she can now transfer any cryptocurrency of her choice to her participant within few minutes with low transaction fee.
Liquidity's team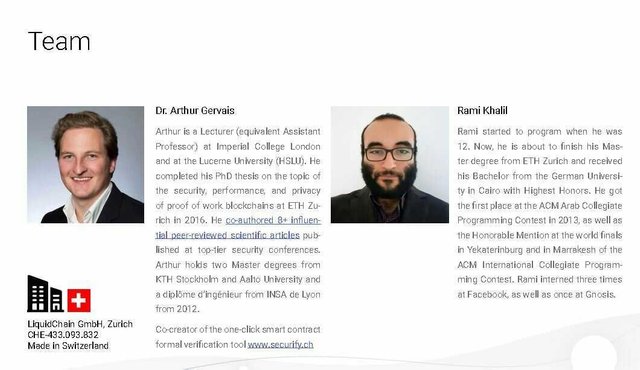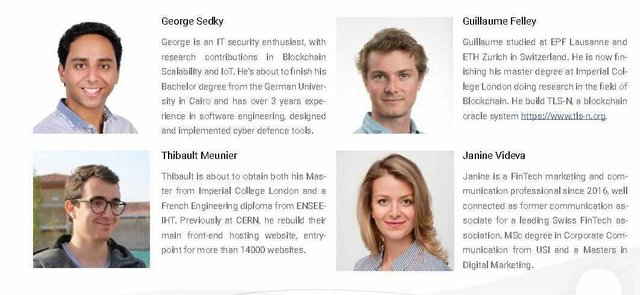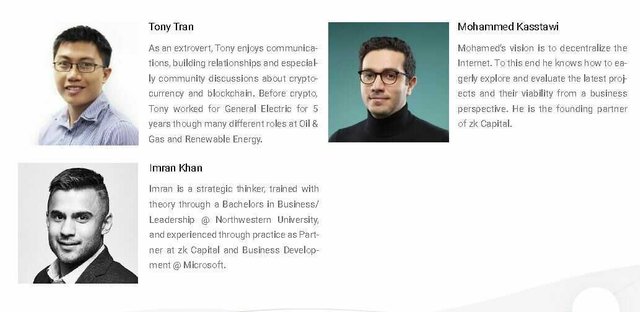 CONCLUSION
   Liquidity
is a novel idea built on Ethereum blockchain to support millions of transactions at the same time. This platform ensures here users enjoys: low transaction fee, privacy, real time transaction speed, simplified interphase and utmost security. Hence, Liquidity Network is the platform which possess everything you need to transfer or exchange your cryptocurrency with ease.