Golem Brass is live, making my first GNT @testing Beta 0.15.0
Almost a month ago I tested the latest Alpha version of Golem, the decentralized supercomputer. On the 10th of April Golem was released on the Ethereum main net, making it possible to actually earn the Golem token for lending the computing power of your personal computer. After the release number of nodes offering their computing power increased rapidly. Off course I tested the new version of Golem and made my first GNT, here are my insights.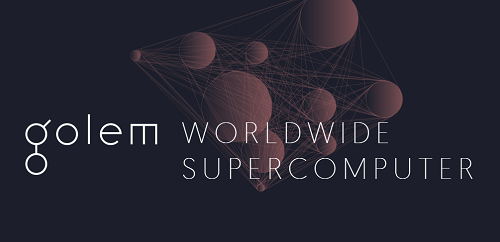 Image source
Golem Brass 
In short Golem is a decentralized supercomputer that consist off suppliers all around the world lending their computing power. This can be a simple laptop but also complete data centers. On the other side you have the demanders, who want to borrow computing power and are willing to pay for that. For now, Golem focuses on CGI rendering for the platforms Blender and LuxRenderer. In the future it will be possible to use Golem for a broad range of tasks. In my previous article about Golem I tested the rendering. This time I will be checking out the suppliers side.  
First of all you need to download/upgrade the newest version of Golem: https://golem.network/rendering/download/. For any troubleshooting you can visit: Golem Chat or Reddit for example. After the installation you can see the interface now also has a wallet included, for Golem but also Ethereum, as Golem is a ERC-20 token so in order to transfer any Golem you will need some Ethereum. When Golem is ready you can choose the percentage of your machine's resources you would like to allocate to the network and you can also set the minimum amount of Golem you would like to receive, then you will just need to wait. For two nights (total of 14 hours), I allocated 100% of my laptop's resources. I own a simple HP laptop with an Intel Core i7 CPU. In this time I completed two subtasks, earning a total of 0.64 GNT (0.4+0.24) which is about 0.29 dollar. Not a whole lot, but pretty cool my computer completed these tasks as otherwise my computer would have been doing nothing overnight.  
In answer to my first article @mmaarrttiinn11 asked the question what would be more profitable, mining cryptocurrency or using Golem. Taking in consideration that is it practically impossible to mine any cryptocurrency nowadays with your personal computer, it is interesting to make even 0.29 dollar in 14 hours. To earn any reasonable reward, you would need to invest in some mining gear. So comparing cryptocurrency mining or using Golem on a personal computer, I would definitely go with Golem.  
The network 
On https://stats.golem.network/show you can check the statistics of the Golem network. You can also download a csv file containing the statistics of the network. I downloaded the file 3 days in a row. On the 11th of April, the number of nodes of the mainnet (excluding the testnet) already was 7523, a day later 7998 and on the 13th of April there already were 8646 nodes. So it is safe to say the network is growing quit rapidly. I will keep testing the network the coming time and I will also keep an eye on the statistics of the network. If you have any questions be sure to leave a comment.