So here we are again.
It's already the 37th week of 40 and DeepOnion airdrop has been increasing each week and community is getting stronger and stronger.


image: https://blockstats.pw/deeponion/
Development keeps going and team still really responsive.
Now we already have android wallets, stealth addresses had a small problem but will be corrected soon and all the reasons I enumerated on the Spacesuitx evaluation.
Since we're here for the Technical analysis let's check the graphic.
(I'm using Kucoin simply because of the Trading view, which makes it easier for charting. but $ONION is also traded on Cryptopia)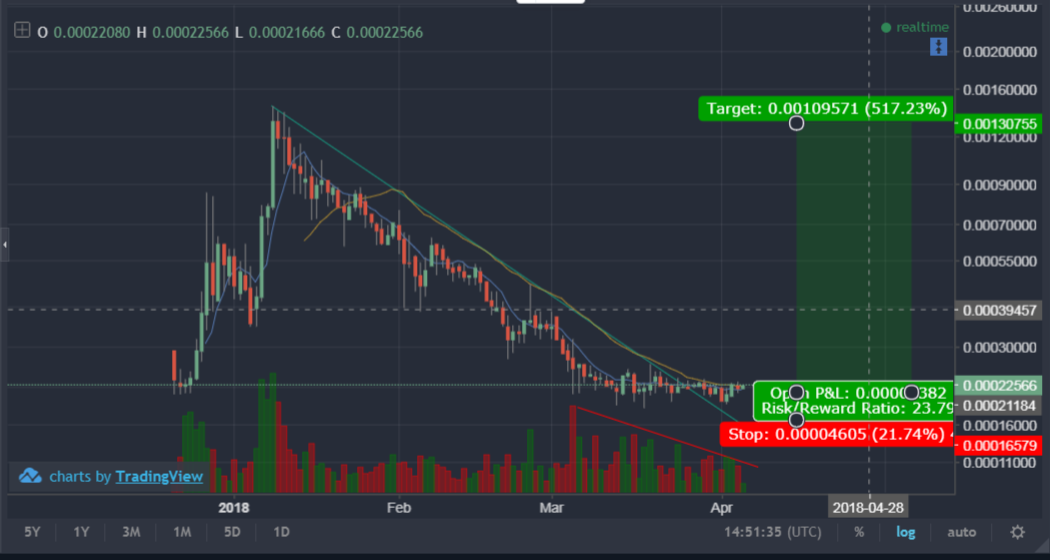 As you can see on the chart, We broke the downtrend on the end of march and found some good support on the 19000-22000 satoshis range.
Volume is decreasing (red line) what can indicate less dumps happening.
You know what happens when volume comes back, right?
We start to validate this trade (long position on the chart), risk / reward is tasty: more than around 23:1.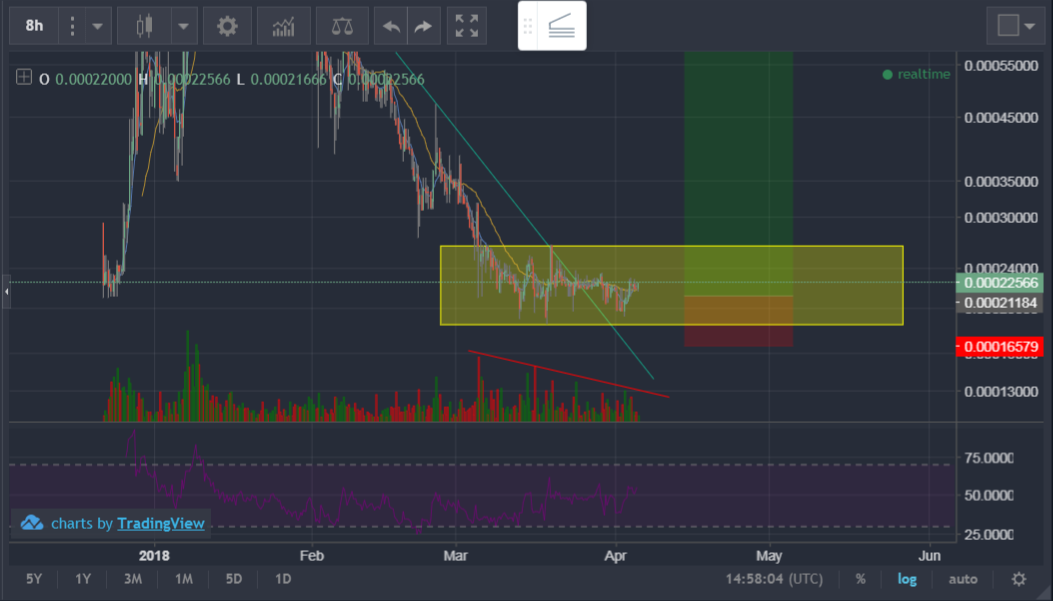 I expect to stay in accumulation range (yellow box) for at least 3 more weeks until the end of the airdrop (it could be much more).
I don't expect to hit less than 16000 satoshis, unless there are some major thing happening (dev is arrested or dies, community rebels up and dump it all, and so on...).
For sure accumulation could keep going for longer than the end of the airdrop, but by the end of april there will be way less ONION coming into circulating supply so I expect the price to start raising, even if slowly.
Even if it takes long to reach the top again: ONION has everything a project needs to reach All time high again in the future and even surpass it.
I'll keep my eyes on it.
What are your thoughts on this post?
comment below.
---
If you like this post please give it an upvote, resteem and follow me. Steem on!
for other social media websites:
reach me at Malabarize-se on Youtube, facebook, Google+ or @lucasgabd on Twitter
Thanks a lot dear friends!
Talk to you soon!
My latest posts: