If you're a photographer, journalist, juggling teacher, street performer, dancer or works with any kind of freelancing, PLUS is a digital nomad and travels a lot.
OR if you ever need the services of a person like that.
you're definitely gonna enjoy this new blockchain-based project.
I present you:
STIPEND!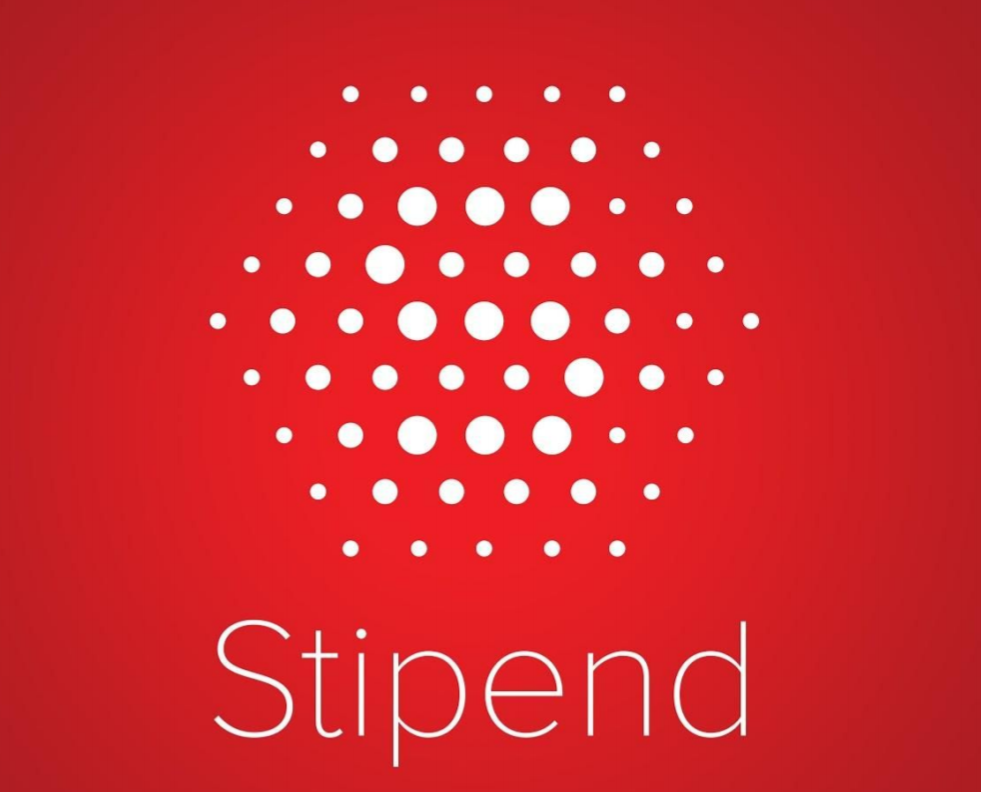 Stipend want to create a platform that will be loved by freelancers and clients, easy to use, acessible, with really low fees and almost instant transactions.
They've been recently added to CryptoBridge and one thing that really got my attention is that they already have a working product prototype.
The demo was released last week and looks great!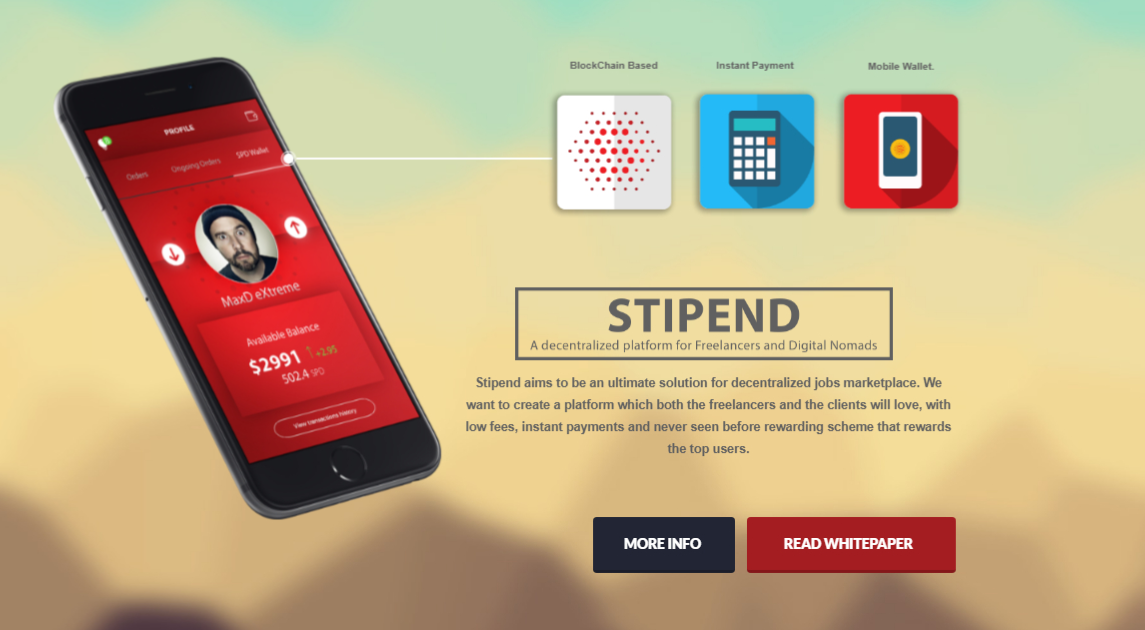 They already release a full whitepaper about the project and their Roadmap is also on track.
they plan to be listed on exchanges and masternodes websites on Q1, which is happening already with bridge listing and masternodes.online, launching online wallet and macOS wallet on Q2, with an special feature of online staking which will be a good differential if compared with other staking coins, also starting in march and before the end of june they plan to release the platform beta and work on new features and bug fixes, getting community feedback, for Q2 it's also planned to enhance marketing and increase Stipend Reach.
Q3 will bring Major updates with desktop and mobile wallets with updated features, including tor-based privacy and also Team reveal where we'll know more about the team behind the project.
Q4 has even more updates with atomic swaps and lightining network for faster and cheaper transactions, sounds good!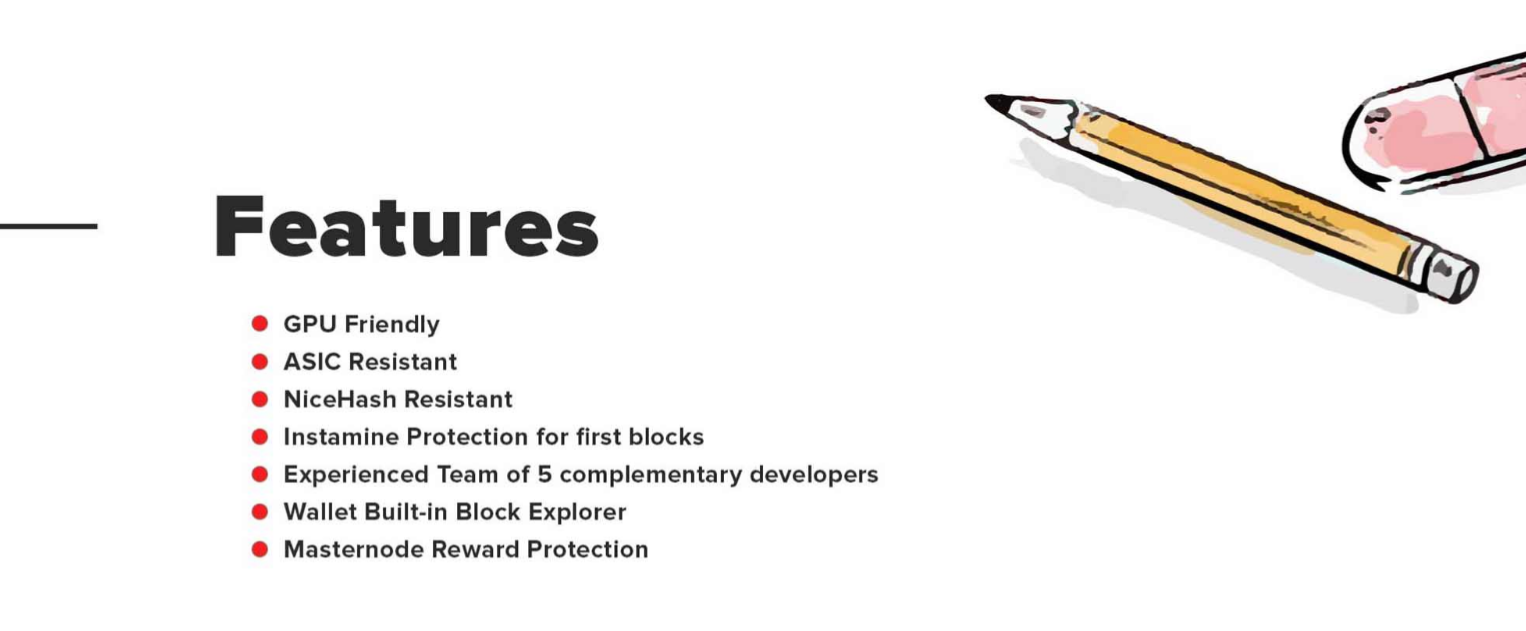 their wallet is quite light and they already have mixing feature built-in on the wallet, where you can spread your balance on several different addresses before sending to a different address in case you want to hide your traces.
and even better, it's totally clean on virustotal which is the first thing I look into when checking a new altcoin wallet.
if you're looking for the technicals, here they are:
Algo (POW/POS): C11 / Sha-256d
blocktime: 1.5 min
block reward (POW/POS): 15 SPD / 35 SPD
total supply: 19,340,594 SPD
Difficulty retargeting: every block
P2P port: 46978
RPC port: 46979
Masternode Collateral: 5,000 SPD
1st block premine: 2.45% (475,000 SPD)
Net premine: 2.07% (400,000 SPD)
Putting it quite simple:
PROs:
Low supply, not in so many exchanges yet so lots of people don't know about it, project looks solid with a demo and beta schedule to be release soon, believe it's undervaluated and could appreciate in the upcoming months.
As far as I know still not possible to share masternodes in services like staking lab but small investors can stake on desktop wallet.
CONS:
Team still anon, quite high masternode APR which could be a problem on maintaining price.
Don't see many others cons.
what are your thoughts on this project?
Do you believe they bring a differential to the crypto world?
Would you invest in Stipend?
Talk a bit more in the comments!
Make sure to follow them on twitter and check their main website and bitcointalk thread
any more questions? feel free to ask them on discord or telegram
they also have a bounty campaign going on which you can register by clicking here
Cryptocurrencies and ICOs can be dangerous, you could lose all your money and even die, never invest more than you can afford to loose and never buy poisoned water bottles. Also, remember to exercise regularly, stretch, eat colorful vegetables and go out on the sun.
---
If you like this post please give it an upvote, resteem and follow me. Steem on!
for other social media websites:
reach me at Malabarize-se on Youtube, facebook, Google+ or @lucasgabd on Twitter
Thanks a lot dear friends!
Talk to you soon!
My latest posts:
my bitcointalk profile:
https://bitcointalk.org/index.php?action=profile;u=1002159