How to build a Cryptocurrency in 15 minutes!
In this post I will teach you step by step how to create your very own Cryptocurrency by writing a smart contract and publishing it on the Ethereum network! (ERC20 Tokens)
Hold on and follow my instructions carefully, it only takes 15 minutes! You will be able to send it to your friends!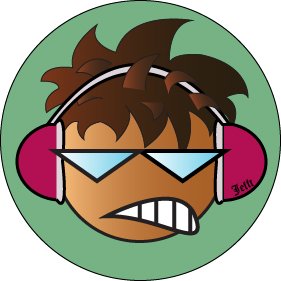 To create your tokens you will need: Google Chrome and Meta Mask
Google Chrome is a web browser: Get it here
Meta Mask is a Chrome extension Ethereum wallet: Get it here
Creating a Meta Mask wallet, it is very similar to Steemit's signup process. Make sure you secure your private keys!
Once you have both Chrome and Meta Mask set up, head to Remix Ethereum
On the Remix Ethereum website, you must create 3 files, and name them: Token.sol, StandardToken.sol, HumanStandardToken.sol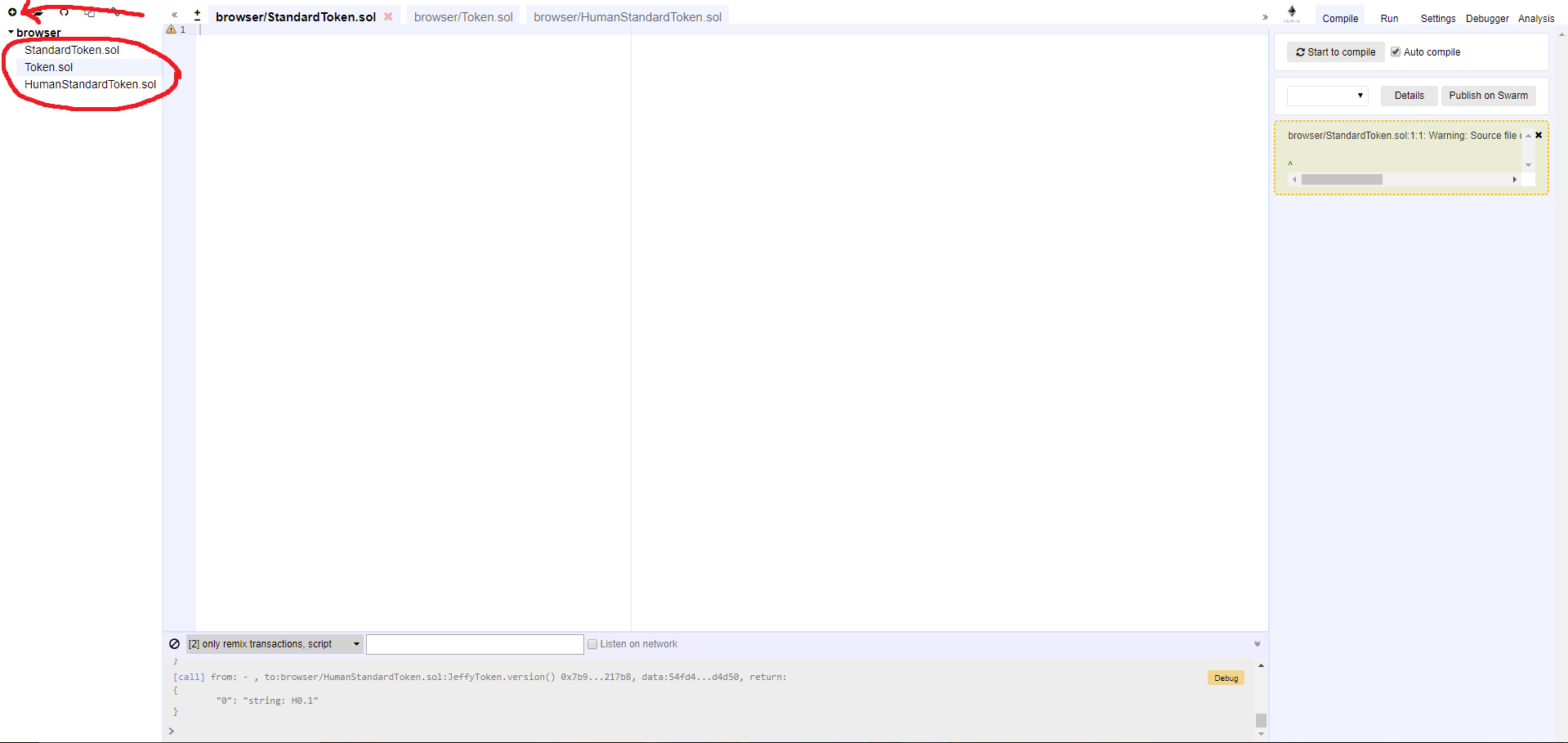 From these sites, you must copy the code into your files on the Remix Ethereum site!
Token.sol
StandardToken.sol
HumanStandardToken.sol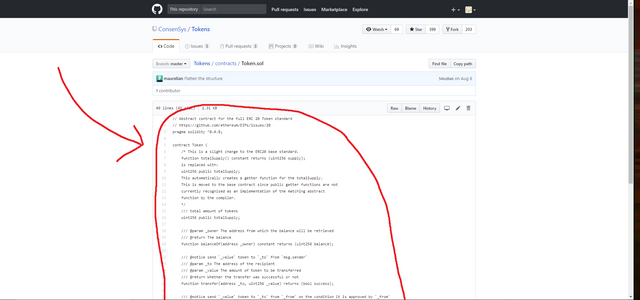 After you copied all 3, your files should look like this.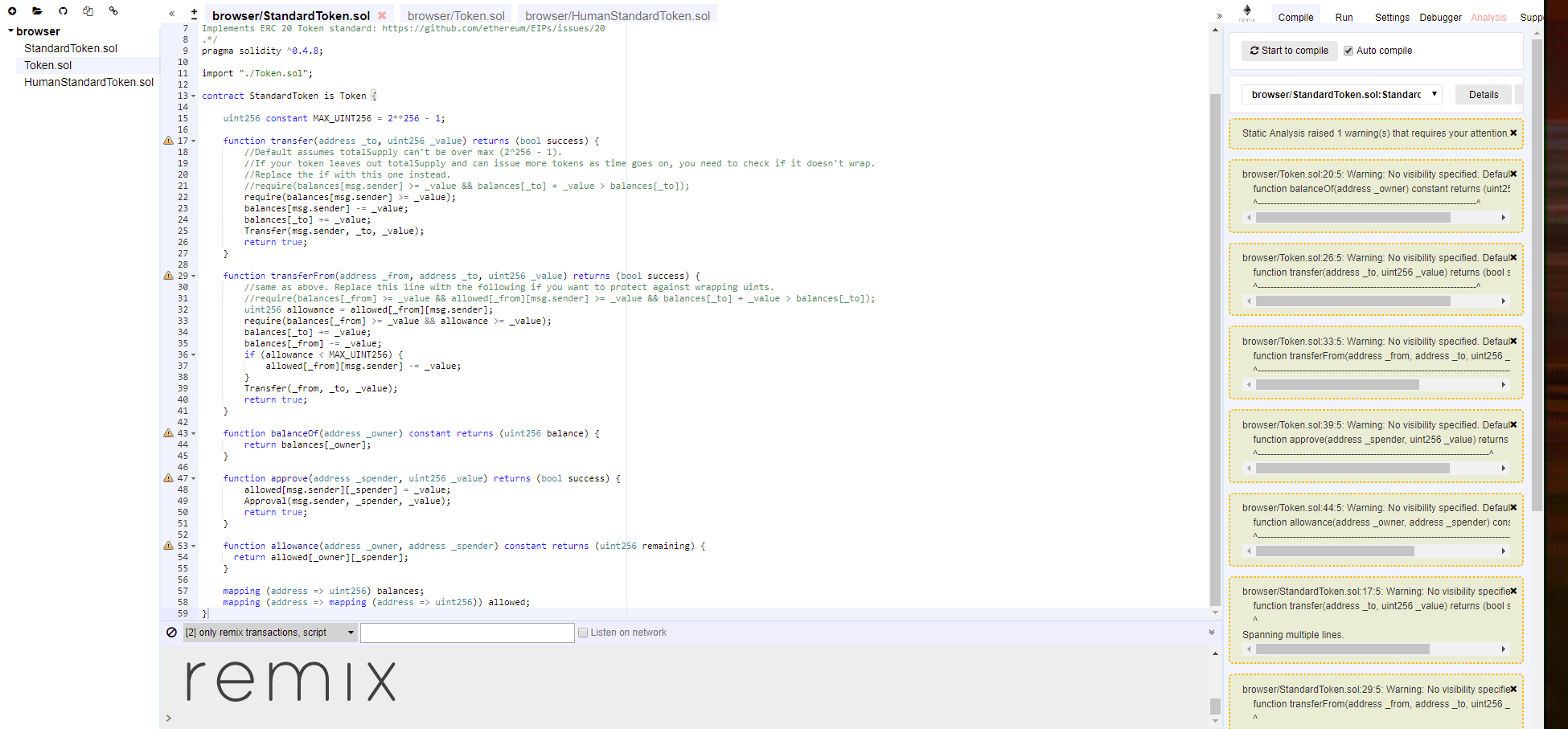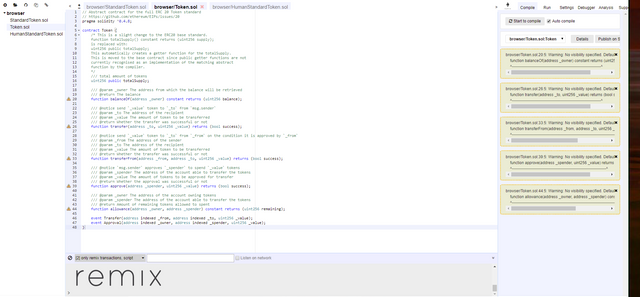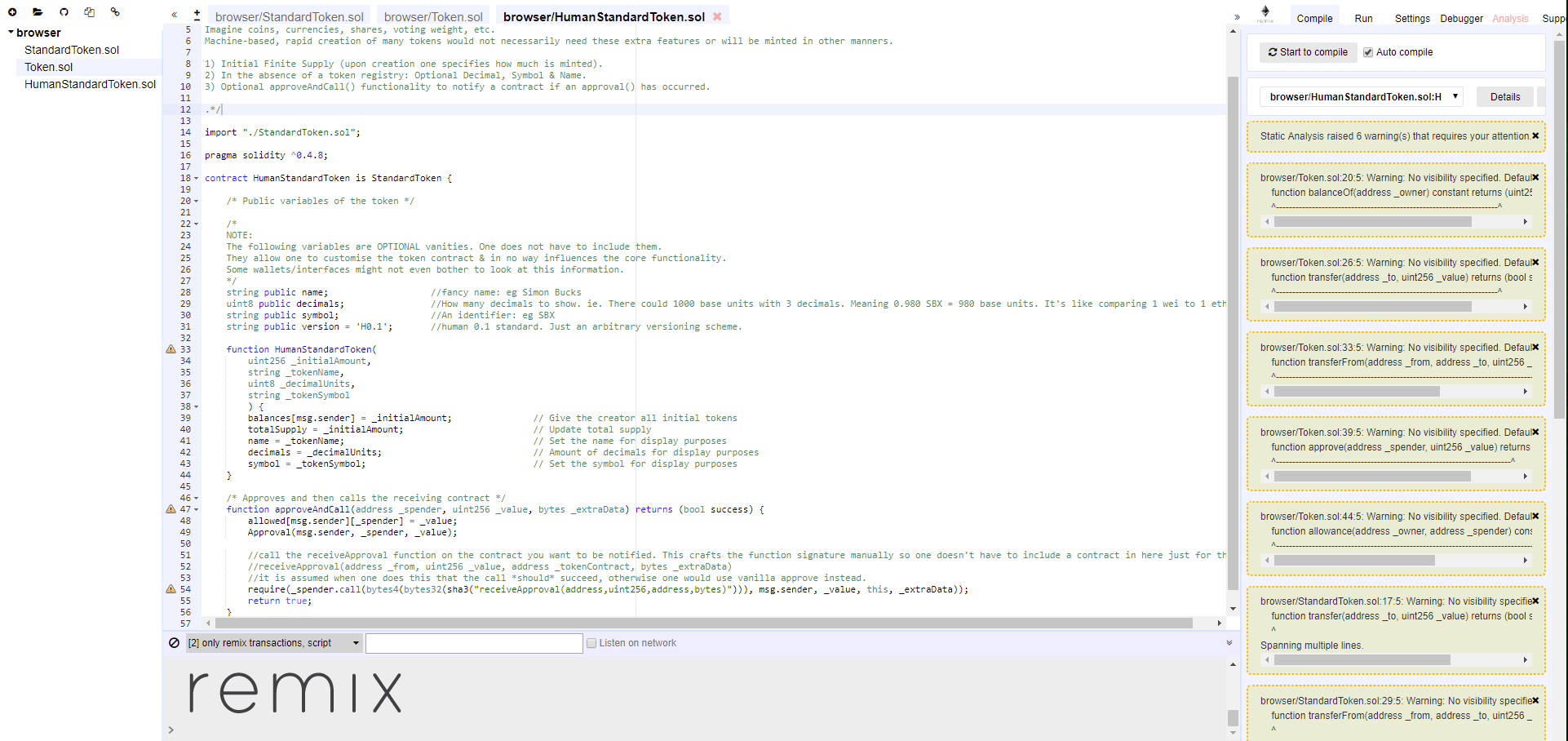 To give your token a custom name, you must change the "HumanStandardToken" class and constructor (line 18 and line 33) on your HumanStandardToken.sol file. Name it whatever you want! I named mine JeffyToken!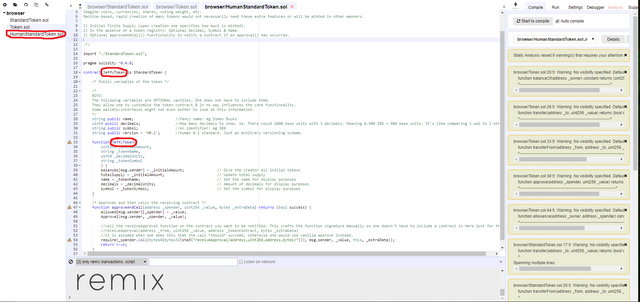 Now, copy your address from your Meta Mask! You can select "Copy address to clipboard" after clicking the 3 dots "..."
Notice I am using the Ropsten testnet to create this token so I won't need to spend any real ETH!
If you want to test on the Ropsten network also, send some test tokens to your address here: Faucet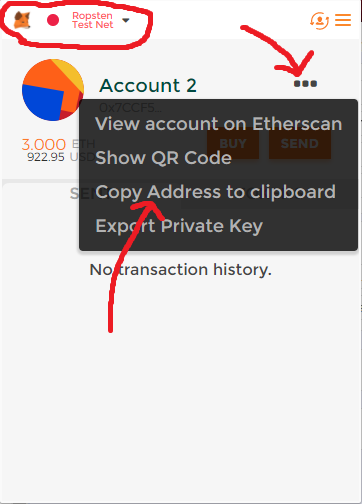 Next, go back to your Remix Ethereum page, and select the "Run" tab.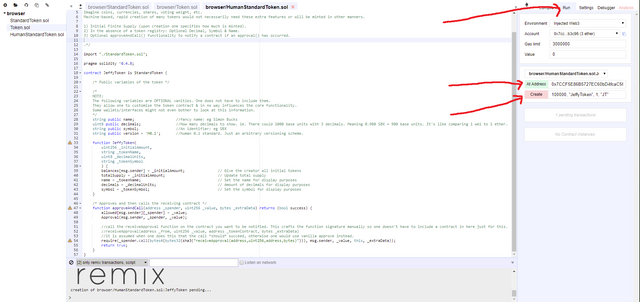 You must put your Meta Mask address into the At address box.
In the Create box, you must enter
[Number of tokens to create, name of your token, decibels, token abbreviation]
all separated by commas.

In my case, my input was: 1000000, "JeffyToken", 1, "JT"
Notice i have the names between quotation marks ""
Click the Create button, and a Meta Mask window will pop up, select Submit to deploy contract!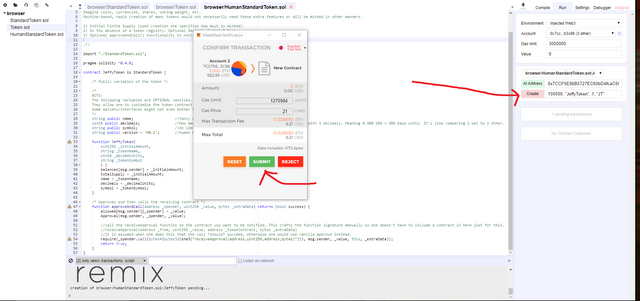 Your Meta Mask extension will show that you have published the contract!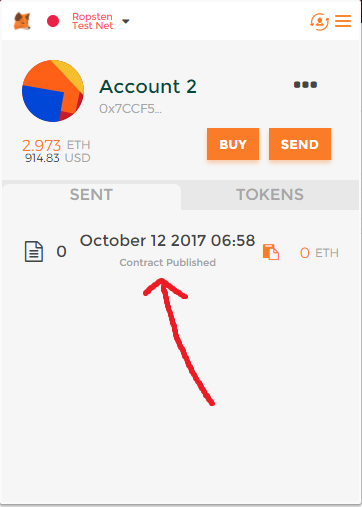 Click on it, it may take sometime to finish executing!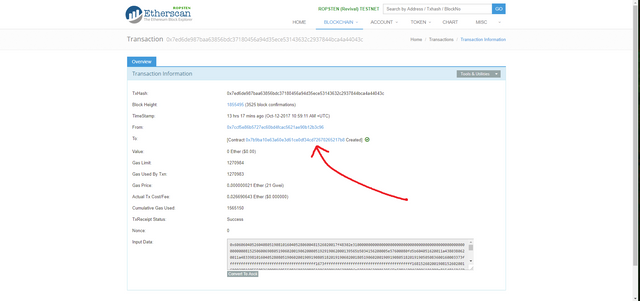 You will see this page, when your contract transaction is completed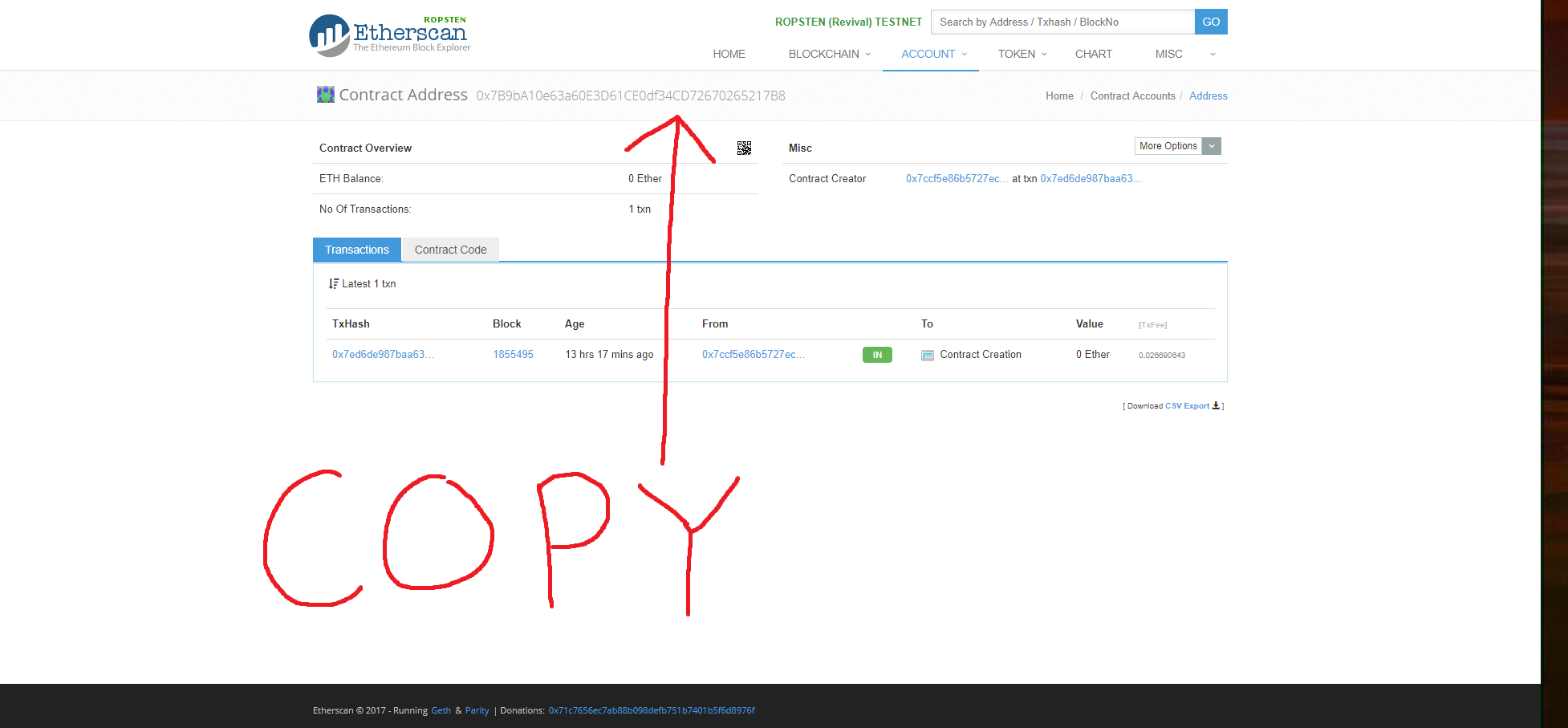 CONGRATULATIONS you have officially created your tokens and they are inside your ethereum wallet!
But hold on, you cannot send it like this through Meta Mask, you must send it with your myetherwallet! To do that, you must add it as a custom token on your wallet! Site link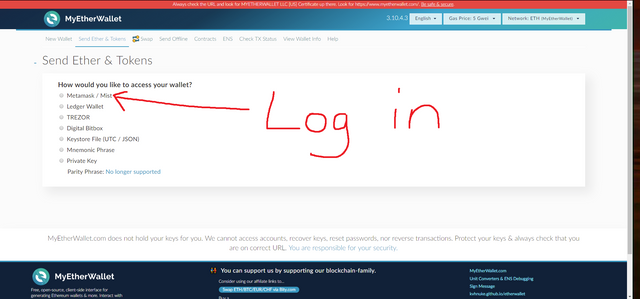 Notice on the top right, i am using the Ropsten test net, because i created my contract on there!
Click on the "Add Custom Token"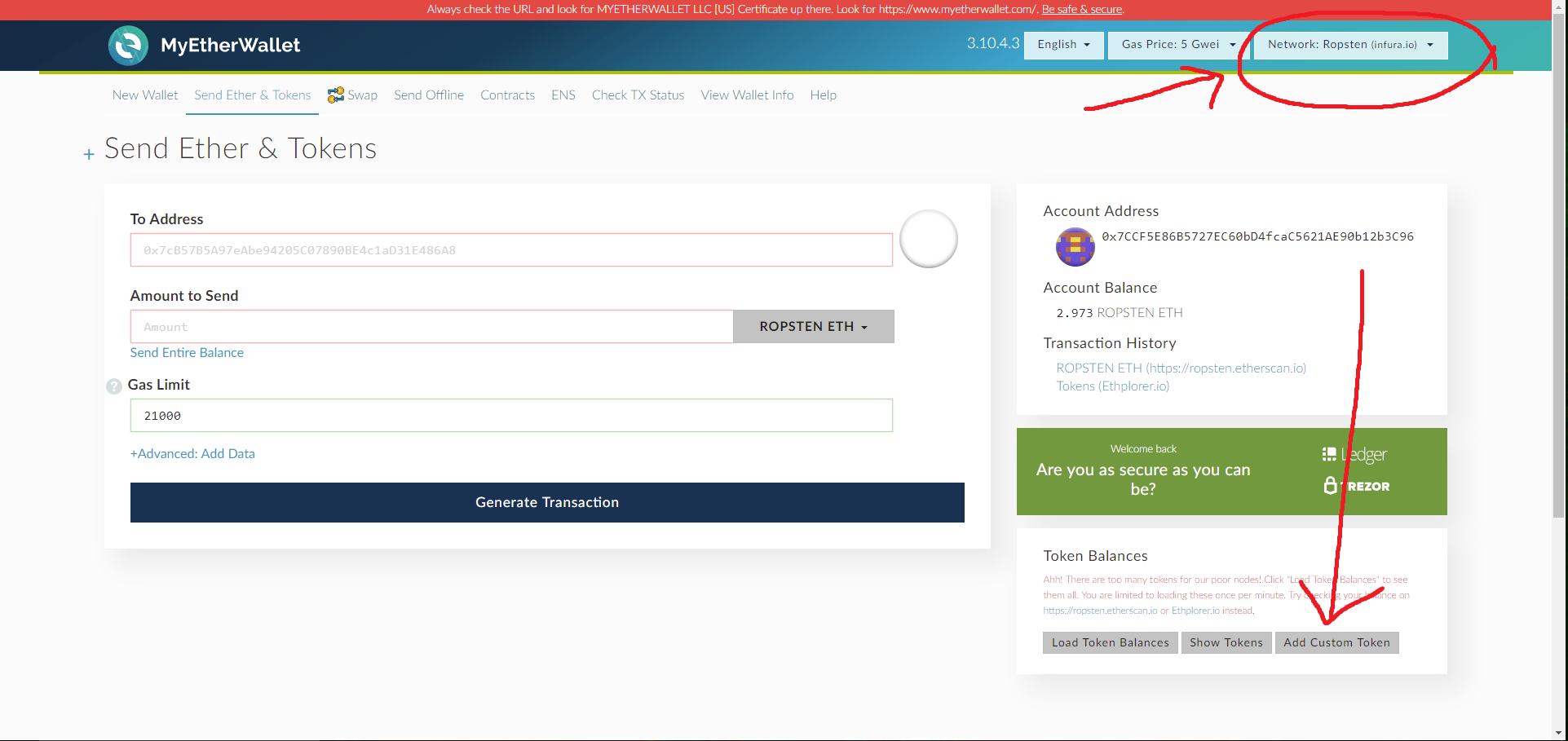 Input the contract address you copied earlier, along with your Token symbol and decimals!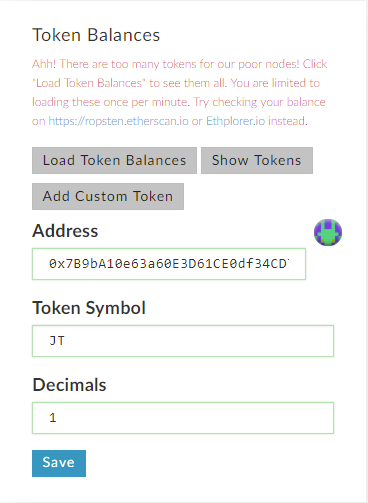 After you click save, your tokens should show up in your wallet!!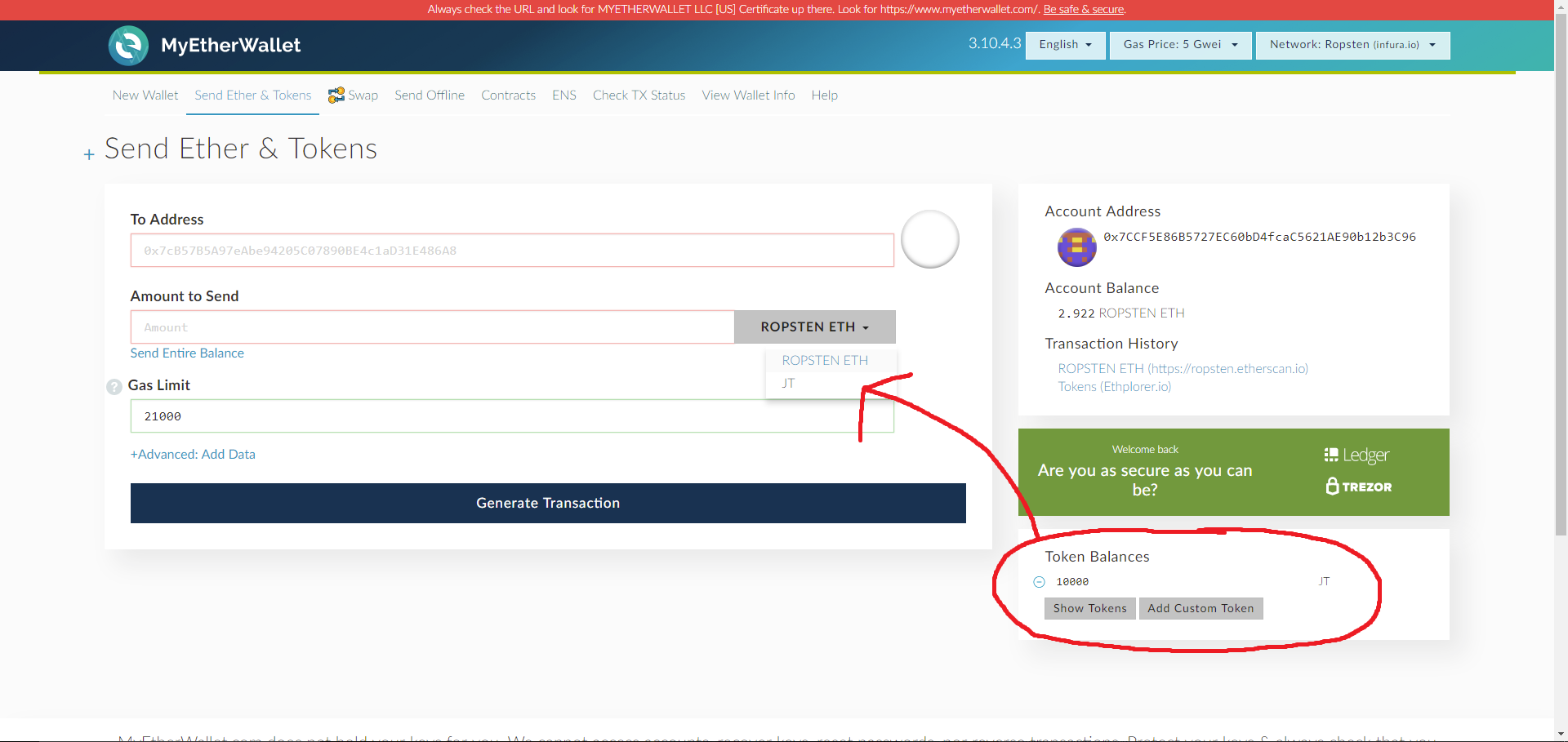 You can now send your tokens to your friends!!! :)
Notice that my input for the contract was to create 1000000 tokens, but i only got 10000, that is because i used the decimal of 1
Thank you guys very much for reading!
Hopefully this has taught you guys how to write your owns smart contracts and create your own cryptocurrency tokens!
If anything I hope it has taught you guys participating in random ass ICOs that it can be a very dangerous thing to do, there are without a doubt many many scams out there!!
---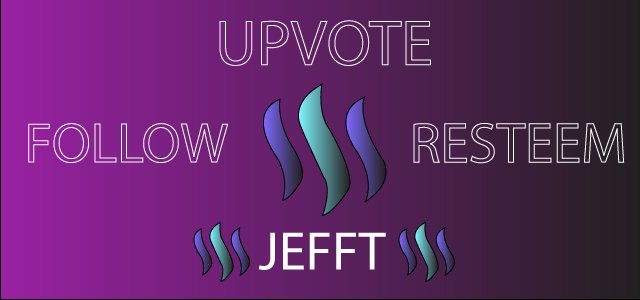 Thanks again for reading my post!
Special thanks to the guys from Blockchain Developers Canada for teaching me.
Please upvote and comment below if you have any questions, or if you want me to send you some JeffyToken!!!