Hello everyone,
When I started using the Steemit platform I noticed that there where many things which I did not understood. One of the things that I actually had to look up was the reward system. I hope to make it a lot easier for you guys by uploading this post.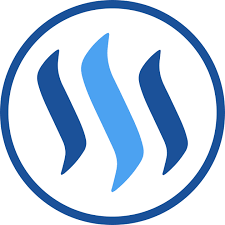 There are 3 different ways of receiving your payout:
Decline Payout, which means that you receive nothing (not recommended)
50%/50%, which means that half of your payment will be in Steem Power and the other half will be in Steem
Dollar (this method is most used and set by default)
Power up 100%, which means that you receive everything in Steem Power
(Note: you can power down Steem Power into steem, as long as it is not being delegated.)
(Note: delegating Steem Power means that you give someone else permission to use your Steem Power, this part of your Steem Power is not able to be powered down.)
(Note: Payouts occur 7 days after you post your comment. You can check the time left by moving your mouse on top of the payout counter.)
Does voting cost you money?
The amount you received will be payed out in Steem Dollar (SBD) and you are being up-voted by others, which does not cost them anything. The amount you receive for a vote is based on the amount of Steem Power they have. That is why delegation of your Steem Power can come in handy when you want one account to have a lot of vote power, so it is a win-win situation.
(Note: Do not worry, the amount you receive as a payout can change because of the fluctuation of the Steem value.)
Do you receive 100% of the up-voted amount?
Technically you can receive the full 100%, but this is only in one specific situation. In most cases you, as an author, earn 75% of your upvote. The other 25% goes to the curator, that's why you have curator rewards and author rewards.
Like I Just mentioned there are some cases in which you as an author receive 100% of the reward. The distribution of the 25% up-vote, which normally goes to curators, is based on the moment of placing the vote.
If you, as a curator, vote at the moment of the post being posted you will receive nothing and the author will receive the full 100%.
If you, as a curator, vote after 30 mins of the post you will receive the full 25% and the author will receive the other 75%.
If you, as a curator, vote between 30 and 0 minutes after the post you will receive between 0 and 25% based on how many minutes you voted on.
(Note: as a curator there are more factors which indicate how much you will get, some of which are: Steem Power, voting power, voting weight and the popularity of the post)
Steem Dollars
You can use them to buy stuff of the Steem Marketplace, cash them out, buy Steem with them or last but definitely not least HODL!
Thank you for reading, and if you have anything to add please do so in the comment section. (ooh and don't forget to upvote )
Cryptoblogger
Follow me:
https://steemit.com/@jean-paulc
Upcoming subjects: "Tax Law and Cryptocurrency", "ArcBlock ICO", "WePower ICO", "different Steemit guides", "the Survival of Bitconnect?" and many more!