Crypto Film Puns : "Dude, Where's My Cardano?" - KEEP IT GOING!
The well-known Bitcoin Enthusiast and Blockchain Ambassdor Nick Patel just posted a great starter list of what he called CRYPTO FILM PUNS yesterday.
The action dwindled quickly over on LinkedIn, but it's such a fun idea so I thought I'd import the list over to Steemit.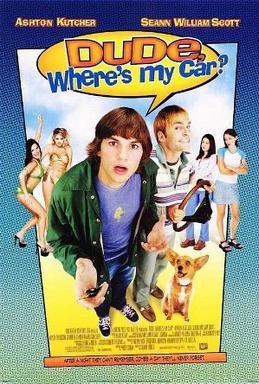 Here's Nick's starter list :
The Silence of the Lambos
Bitmain Vs Suppoman
Tango & BCash
Raging Bull Run
Tales from the Crypto
Tronspotting
Godzilliqa
Django Blockchained
Theta Pan
Matthew Morrison chimed in with a great list of his own (and possibly wins the contest with "Who Framed Roger Ver?") His replies included :
A Fish Called Wanchain
ICON Air
Enemy of the Status
PIVX-Men
Who Framed Roger Ver?
White Men Can't Pump & Dump
And then I made a few decent (imho) contributions of my own :
A Ripple in Time
EOS Dawn of the Planet of the ASICS
Pulp Factom
Dude Where's My Cardano?
From Here to Aertenity
Resteem and/or add your own ideas in the comments below! I'll upvote any and all serious efforts with crypto-inspired film title puns in the comments below.
(Credit to Nick Patel on LinkedIn for the great idea https://www.linkedin.com/in/nick-patel-bitcoin/ )