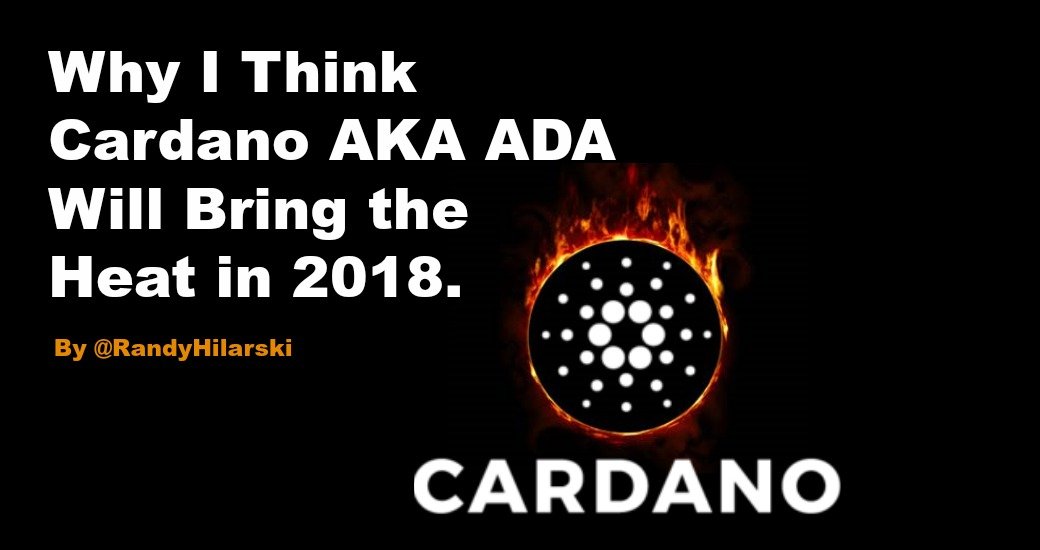 The World of CryptoCurrency is Always Changing and 2018 Will Not Be Any Different.
The end of 2017 brought us a Crypto that could be considered Blockchain 3.0, as Charles Hoskinson likes to put it. I am always a fan of technology evolving. Charles has been working on this project for a while and you can get the whole run down on this amazing AMA that our fellow Steemian @Crypt0 recently did with him. Believe me, spending an hour watching this will help you level up your blockchain knowledge.
What I am Doing.
I will be buying Cardano every week. I like to Dollar Cost Average my Crypto buys. This means I am buying over a period of time to average the price I buy it. I have been buying Cardano since late November and will continue to do so. I believe this project will continue to be in the the top 10 in 2018.
My 2018 Bitcoin & CryptoCurrency Market Cap Predictions.