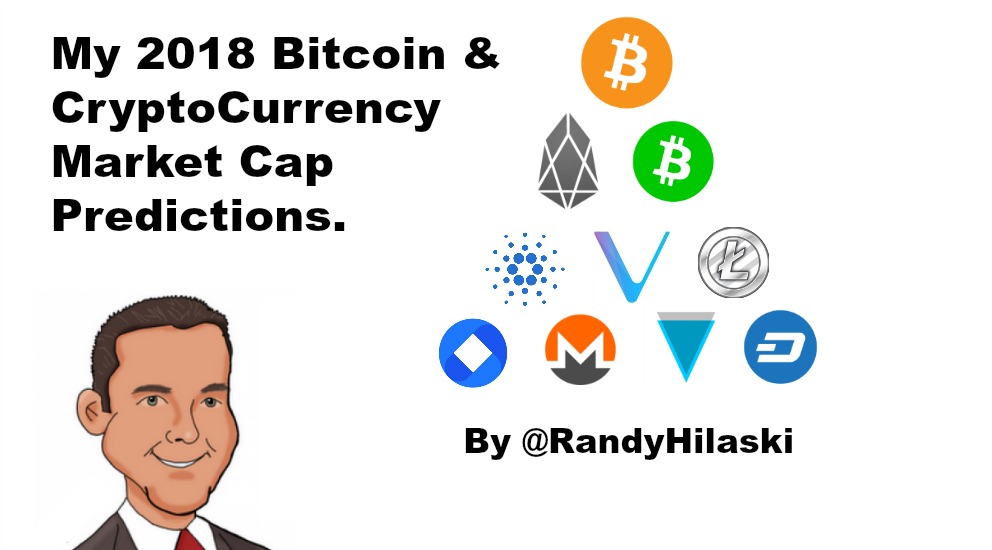 OH My, How The Cryptocurrency Markets Have Changed.
Last year I predicted that Bitcoin would rise by 100% in 2017 and hit a new All Time High of $1815. Bwahahaha, I was off by a little. At least I said I was being conservative with my numbers. The top ten cryptos have changed much more than I could have imagined.
Below is a Snapshot of the Crypto Markets in Late December 2017. Red Lines Mean They are No Longer in the Top Ten.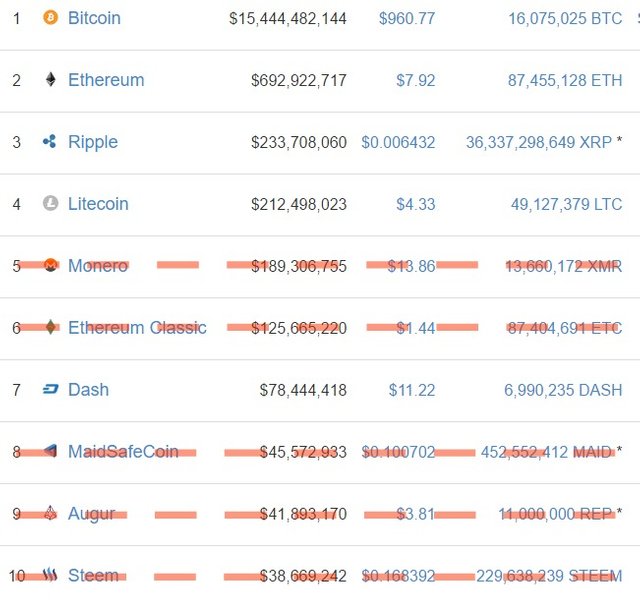 Look at the Dec 31 2017 Market Cap Growth of Some of the Top 10 I Wrote About Last Year.
Bitcoin $224.5 Billion from $15.5 Billion - 14.5X
Monero $5.3 Billion from $189.3 Million - 28X
Ethereum $70.9 Billion from $693 Million - 102X
Steem $692.7 Million from $38.7 Million - 18X
Dash $7.94 Billion from $78.4 Million - 101X
ZCash $1.4 Billion from $16.5 Million - 85X
Ripple $92 Billion from $233.7 Million - 393X
Litecoin $12.1 Billion from $213 Million - 57X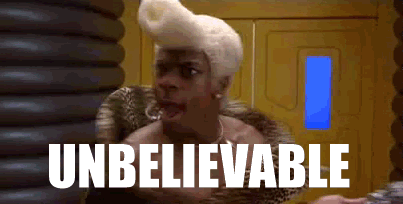 CryptoCurrency Market Predictions for 2018.
Below are the Top 10 Cryptos based on total market cap from Coin Market Cap. What stands out to me is how different it looks from last years Top 10 at this time. Gone are Monero, Ethereum Classic, Maidsafe, Augur and Steem. We welcome Bitcoin Cash, Cardano, IOTA, NEM and Stellar.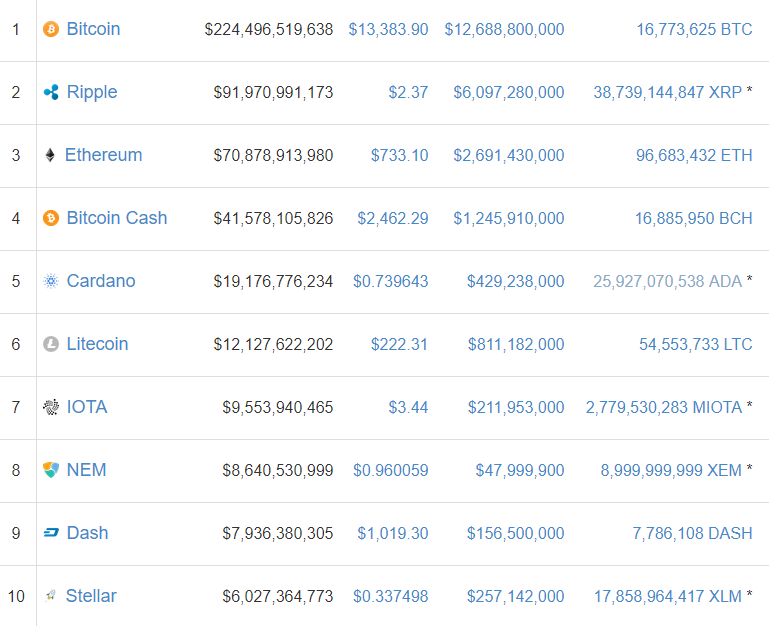 My Top 10 CryptoCurrencies in Market Cap for December 31 2018.
Bitcoin - $55K or 4.25X. $935 Billion
EOS- $800 or 100X. $800 Billion
Bitcoin Cash - $30k or 12X. $510 Billion
Cardano - $10 or 14X. $260 Billion
VeChain - $250 or 113X. $216 Billion
Litecoin - $1500 or 7X. $82.5 Billion
Omisego - $500 or 25X. $51.1 Billion
Monero - $3000 or 9X. $46.6 Billion
Verge - $3 or 15X. $43.5 Billion
Dash - $3000 or 3X. $23.4 Billion
OMG Randy Where Did Ethereum and Ripple Go?
I am one who believes that technology constantly evolves. My personal belief is that EOS will supplant Ethereum by the end of 2018 as the smart contract platform. My guess is that Ethereum will still be in the top 20. Ripple looks like it might be listed on Coinbase so it could rocket but I don't trust that centralized, non-crypto Swift replacement. I wish they would just de-list it from crypto exchanges and punt it back to Wall St. where it belongs.
My Favorite CryptoCurrency Sector for 2018.
Lending is going to be hot in 2018. SALT and ETHLend are my favorites, "2 Crypto Lending Tokens That Could Explode to the Upside in 2018." I was made aware of Ripio Credit Network as well.
The Technology That Will Catch Everyone Off Guard.
I believe DAG (Direct Acyclic Graph) or Blocktree will be a hot ticket in 2018. My favorite is GULD which is a project by one of the Bitcoin OG's Ira Miller. The project is not available on the open market yet but follow me for more information. The word on the street is that Ira will make a big announcement at the upcoming Panama Glass Conference February 22-25. It is a conference about transparency in Panama. Guld is a sponsor.

I am Still a Crypto Bull as You Can Tell.
The Crypto market still is like a feral horse. Wild and difficult to tame. 2017 showed us that the CryptoCurrency markets are quite resilient and love to bounce back after bad news. I am hoping 2018 goes more smoothly than 2017. We will also see plenty of regulation in 2018. This could slow the markets considerably but I am not worried. I remember the days when I was happy with tiny gains.
Happy New Years Everyone! Remember this is not financial advice, just my personal opinion.