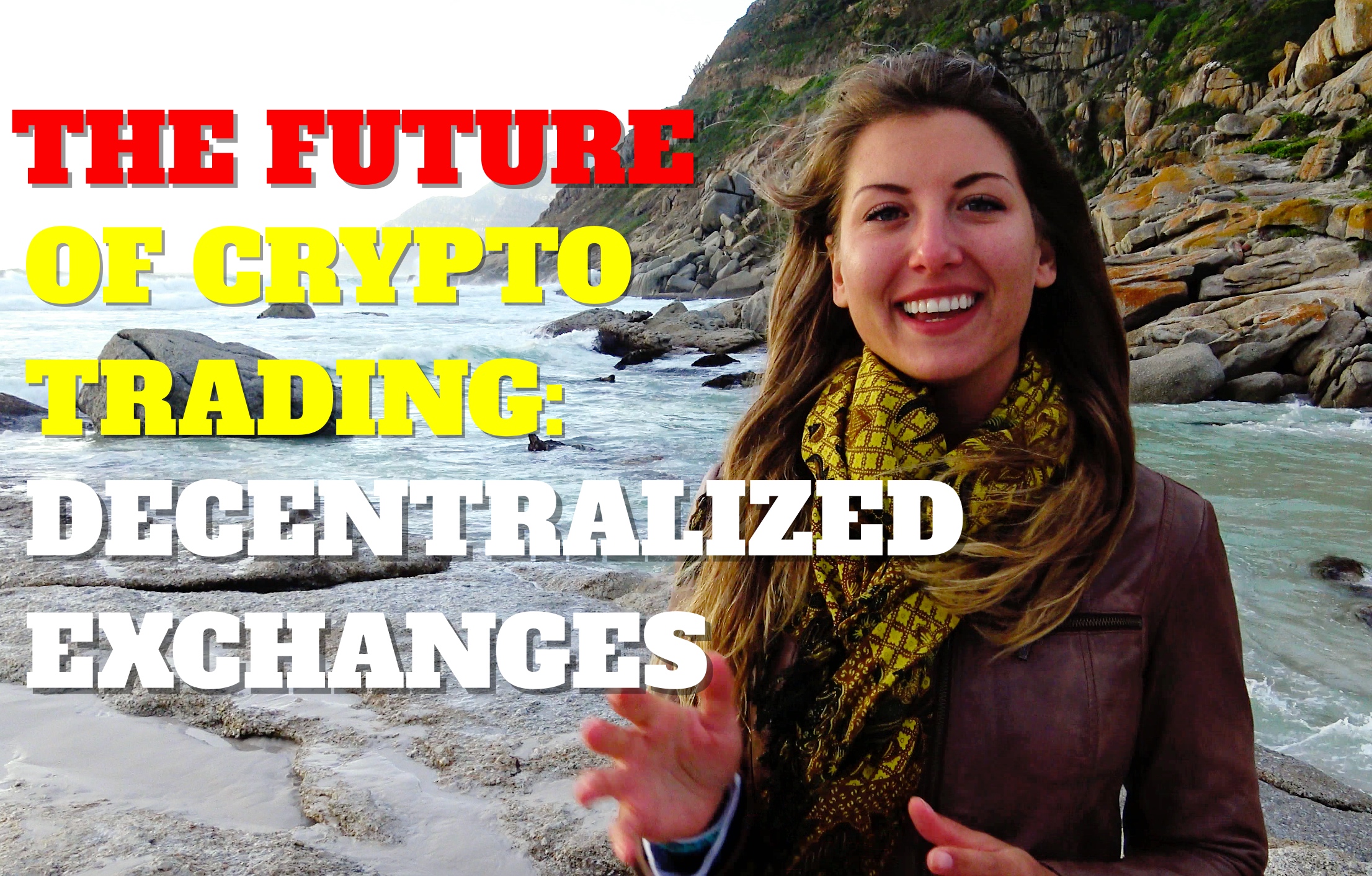 Most likely your very first experience purchasing bitcoin involved using a centralized exchange.
If you can recall, I went into depth about a few of these exchanges in a recent video.
Despite their ease of use and high volumes, exchanges like Coinbase, Kraken, and Poloniex are indeed centralized. Considering that perhaps the most valued phrase regarding cryptocurrencies and their networks is "decentralization" it's pretty ironic that the most popular exchanges don't quite fit that philosophy.
Centralized exchanges are great for making quick trades.
They are also a great place for hackers to target.
In addition to providing a place to trade cryptos, centralized exchanges also provide a place for their users to store their cryptocurrencies. Even though it's been said time and again that using exchanges to store any cryptocurrency that you are fond of is not a good idea, still lots of people do it. This results in the popular exchanges becoming a honey pot for hackers to target. This has resulted in many people losing lots of money.
Not because of the currency itself, but because the exchange had weak points that were taken advantage of.
Go ahead and google Mt. Gox and also more recently the Bitfinex hack.
Centralized exchanges are also subjected to governmental regulations and also the decisions made by those who run it. We are seeing this play out in China right now as the centralized exchanges there are now shutting down due to government regulations.
These are the exchanges that do not require a third party to store your funds, instead, you are always directly in control of your coins and you conduct transactions directly with whoever wants to buy or sell your coins.
Decentralized exchanges also do not require you to give out your personal information. You can create an account and right away be able to start trading.
However, one drawback for decentralized exchanges is the lack of liquidity compared to the more popular centralized exchanges. I think this will change over time as these centralized exchanges are forced into more strict regulations and as they pass these restraints on to their users, soon more people will seek out better options.
Another great benefit of decentralized exchanges is their distributed nature, meaning their servers are spread out so that there is no risk of server downtime.
Here are some of the more popular decentralized exchanges
Bitshares has a way of always slipping under the radar, but this platform has the best daily volume that has been around $6 million as of late. This asset exchange is a place to trade with both asset-pegged and fiat-pegged tokens.
Openledger is also on the Bitshares blockchain and this is where you can trade a decent number of different cryptos. The daily volume on Openledger is around $3million.](https://coinmarketcap.com/exchanges/openledger/)
Etherdelta has a relatively healthy daily volume that bounces around the $4 million mark. This exchange is based on the ethereum blockchain and is where you can find many of the ERC20 tokens that have not yet been added to more popular exchanges. It certainly lives up to the hype of not being user friendly. In fact I made a video that specifically goes over how to use this one for those who could use some guidance I suggest checking that one out.
Counterparty is a decentralized exchange that uses the Bitcoin blockchain and the Counterparty protocol acts as a decentralized escrow service. The volume on Counterparty leaves something to be desired I'm sure by it's users with its daily volume hitting around $2,000.
Additional Reading/ Sources:
CryptoCompare Defines Decentralized Exchanges
Wikipedia on Mt. Gox
Bitfinex Troubles
China's Regulations Affecting Chinese BTC Exchanges
Bitshares Wallet
Bitshares "The Dex" Daily Volume on CoinMarketCap
OpenLedger Create Account
OpenLedger Daily Volume on CoinMarketCap
EtherDelta Dex
EtherDelta Daily Volume on CoinMarketCap
CounterParty Website
CounterParty Daily Volume on CoinMarketCap