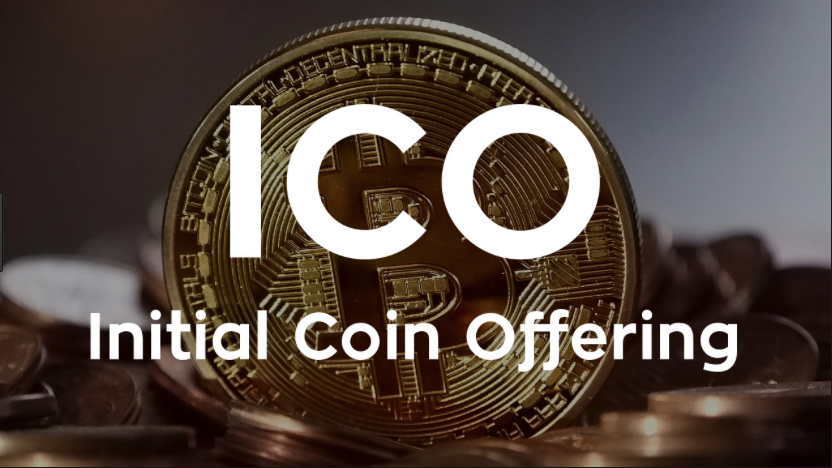 Hi, fans of Ethereum, blockchain, cryptocurrency and other buzzwords!
I'm entering the ICO Startup Contest created by the creator of Waves, Sasha Ivanov, on ICOHub #ico #icohub (if you are newbee, to learn more about ICOs, visit https://www.cryptocompare.com/coins/guides/how-does-an-ico-work/).
I am purposefully not mentioning our site in this post. Instead, I want to see whether this description is enough to generate enough interest in the project by itself; it is not yet the actual announcement. If you don't understand this description or spot holes in the logic, please reply to this post; although I work with AI, I'm not a professional blockchain developer.
DESCRIPTION
Our idea is a Universal engine that do Natural Language Processing and parses, sorts text based on complex classifications.
We've already developed an internal alpha engine that constructs linguistics models; it allows any user to filter out spam, check for different text styles, look for fakes using linguistic attributes and more by simply clicking a mouse to create models (some of these already work, some require further development).
We will give everyone access to our API, allow everyone to train the neural network further and to create custom applications to integrate our product with your apps and services.
APPLICATOINS
We want to apply our project in three areas:
1)Provide analytics for businesses and government agencies. This includes business analysis (such as problems with products), searching the Internet for terrorist statements, etc. This portion of the project works without using the blockchain.
Sample use cases:
a)Datamine social networking posts about cryptocurrency and create a dashboard advisor that helps with crypto trading. The advisor will notify the user when a cryptocurrency might be in danger of falling in price depending on the news.
b)Analyze forum posts to detect bad actors, including credit card fraud, bank fraud, phone scams and other kinds of fraud, each with its own heuristics.The system will find these posts by itself, without the need for any humans to read the text.
2)We would like to create a decentralized version of this project on the blockchain. This version could be used by any startup, including those applying to ICOhub. For example, a voice analysis module could analyze spoken words, a module targeted at banks could scan transactions for fraud, a module aimed at dataminers and shopping search engines could verify proofs, fact check, detect fraud and so on. There are many potential applications.
3)The project will also be helpful to blockchain applications themselves. Smart contracts can verify whether an external condition has been met, including actions taken by people and companies in the real world (meetings, agreements, weather changes, arguments, deadlines, etc.) in order to self execute. This procedure forms the foundation of self-executing contracts. We propose using sidechains for this set of tasks.
Sidechains are new blockchains that are based on a main chain (for example, Bitcoin). Sidechains allow new financial ecosystems to form through integrating them into Bitcoin, which distinguishes them from cryptocurrencies that ignore already existing chains. Using sidechains allows us to easily create smart financial contracts, futures, derivatives and much more. The main Bitcoin chain can be used to create any number of sidechains for different tasks and containing different properties, whose assets will depend on the volatility of the main chain. Sidechains thus help further scope expansion and innovations within blockchain technology. They allow traditional blockchains to support diferent types of assets, micropayments, smart contracts, safe transactions, real estate registrations etc., along with making blockchain transactions more private.
Smart-contracts that use AI will genuinely become smart.
BENEFITS
Our project automates the execution of smart contracts based on a given set of events and lowers the risk of requiring arbitration between counterparties. It also solves many problems faced by businesses; our AI acts as a designer that allows developers to create their own solutions for a specific business, similar to the Unity engine for game development or Wix for web design.
I would say our AI is the brains of the blockchain.
We can also integrate with blockchain-based social networks (including Steemit and Golos.io https://golos.io): our system can interact with their blockchains and extract data in order to train its own artificial neural net.
In addition, we will also create a marketplace of business solutions based on linguistics, which may be crossed with each other to come up with new ideas.
Let's discuss. This text is brief and preliminary; we are preparing a detailed whitepaper, have scientific articles and Python code, and a small team is already working on this. I will answer any questions you may have.
Upcoming Decisions:
Launch on Ethereum or Waves? No decision has been made; we will weigh the benefits of each.
The engine will be open to all and the API will be available for a standard fee. But we still have an open question on whether the platform code should be directly connected with the blockchain. This is particularly important because it will form the lion's share of contributions to the company's capitalization.
Who owns the individual models in this scheme? Is it the users who created them or is the company renting them out? If the answer is that they are rented, how do we protect against the theft of our intellectual property? Normal business EULAs contain the clause that everything created on a platform belongs to the company and only the company may profit from it (i.e. World of Warcraft players may create mods, but Blizzard reserves the sole right to profit from the mods.)
All ICOhub projects are here (contest ended 30th, june): https://docs.google.com/spreadsheets/d/1tF4geg1ihc3Of6lK3-dovyHK0uOIkAKR6Ecj7cwip7c/edit#gid=0
-- Yours, data-scientist, Python developer from Rostov-on-Don, Russia.
If you like an idea, here is our official Telegram chat with updates https://t.me/GraphGrailAi
Or subscribe here https://steemit.com/@gromozeka
More updates soon.