This is Part 4 of a series of articles about CryptoTrading for Beginners.
In Part 1 I talked about choosing your portfolio. We did everything on paper before actually buying any coin.
In Part 2 I explained how to buy your first coins using Coinbase.
In Part 3 I discussed how to use Exchanges.
In this article, I will show you how to transfer coins from Coinbase to another Exchange.
Because we've linked Coinbase/GDAX to our bank account, we don't want to repeat this process for each Exchange that we are using. Instead, we'll just transfer some coin (BTC or ETH) to an exchange and use that coin to buy altcoins on that exchange.
Transferring BTC from Coinbase to Bittrex
I use Bitcoin for this example, but often I use ETH instead just because ETH is faster to transfer. If the exchange supports trading in LTC, I would actually use this coin because it's even faster than ETH.
But because most people start with buying BTC first and some exchanges only support BTC trades, I will use this for my example.
Log in to Coinbase and go to the Accounts page.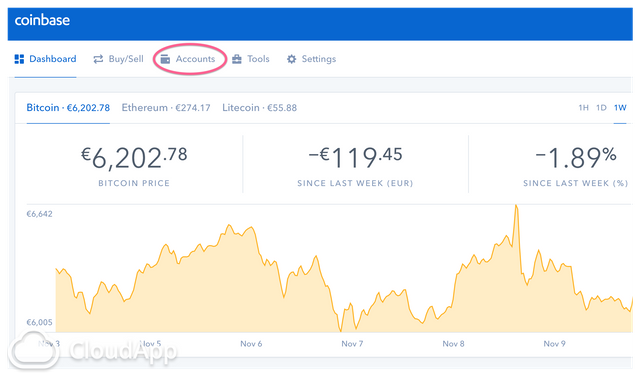 Look for your Bitcoin wallet (This one has the Bitcoin logo and amount in BTC). Then press the Send button.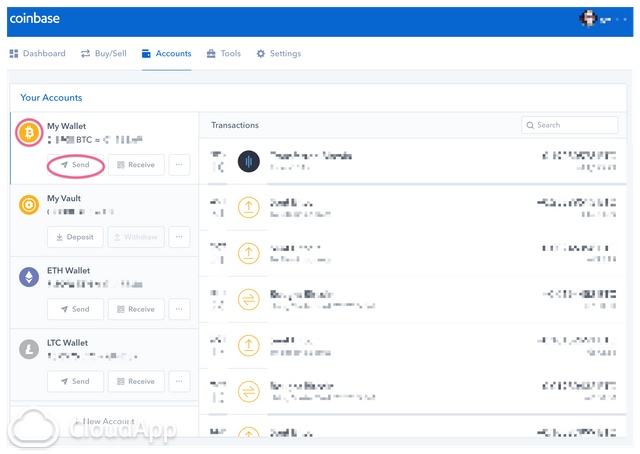 This will bring you to the transfer window.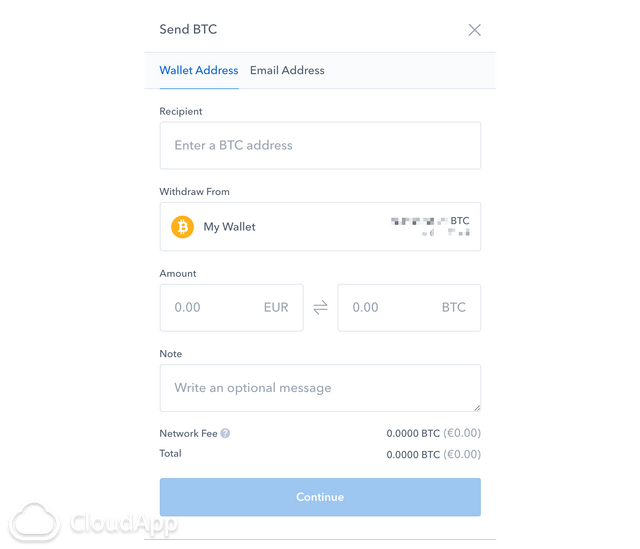 To transfer to another Exchange, we need to find the address of our BTC wallet in that Exchange first.
Finding our BTC Wallet address in Bittrex
Go to https://bittrex.com/Balance and login to your account. The link should bring you to the Account Balances page. If not, click the Wallets link in the top menu.


(currently icons are not showing in Bittrex. I'll update the screenshot once this is fixed)
Find the BTC wallet and click on the plus icon on the left of the currency name. This will bring you deposit window.
Here you will find your Bitcoin Wallet Address to be used in Coinbase.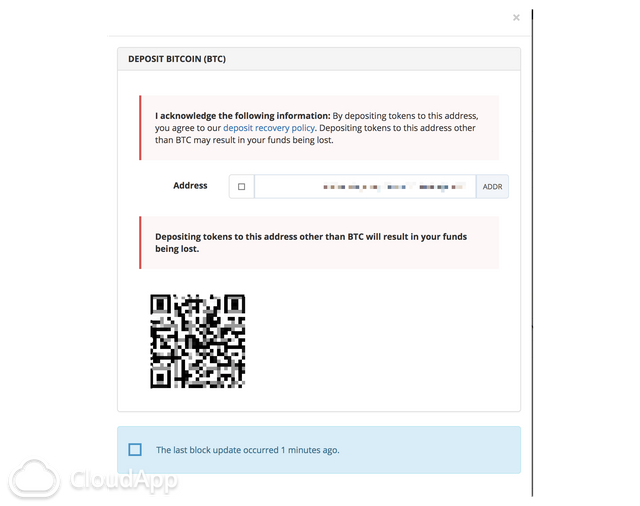 Copy/paste the address name and also write down part of it on a piece of paper. Paste the address into the Recipient window in Coinbase and check your piece of paper if it matches what you wrote down. (Alternatively, you can use the Coinbase mobile app and scan the QR code on the Bittrex page).
Be careful! If you use a wrong address, your bitcoin is lost forever!
Once you press send, you are sending Bitcoin from Coinbase to Bittrex.
On Coinbase, you should now see a pending transaction. When you click on it you'll see more details.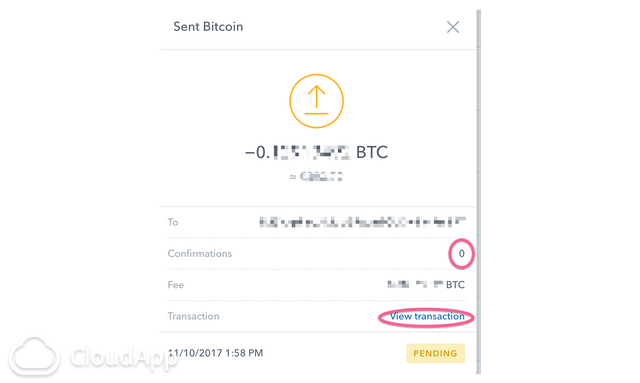 The transaction will need a number of confirmations and this can take a few hours to complete. You can see the status by clicking View Transaction
In Bittrex, you'll also see a pending transaction appear after some minutes. (if not, then you can start panicking).
Once the transaction is completed, you can start buying other coins on Bittrex.
Other exchanges work in a similar way. You will have to look for either a BTC Wallet or a Receive button.
If you want me to cover another exchange, let me know in the comments.
Stay tuned for Part 5 of this series! And don't forget to upvote my post on SteemIt :)