6 Successful Short Crypto Trades
The market experienced a big drop today for several crypto currencies I was looking at and I took this opportunity to buy in 6 cryptos to split the risk and hope for a quick profit.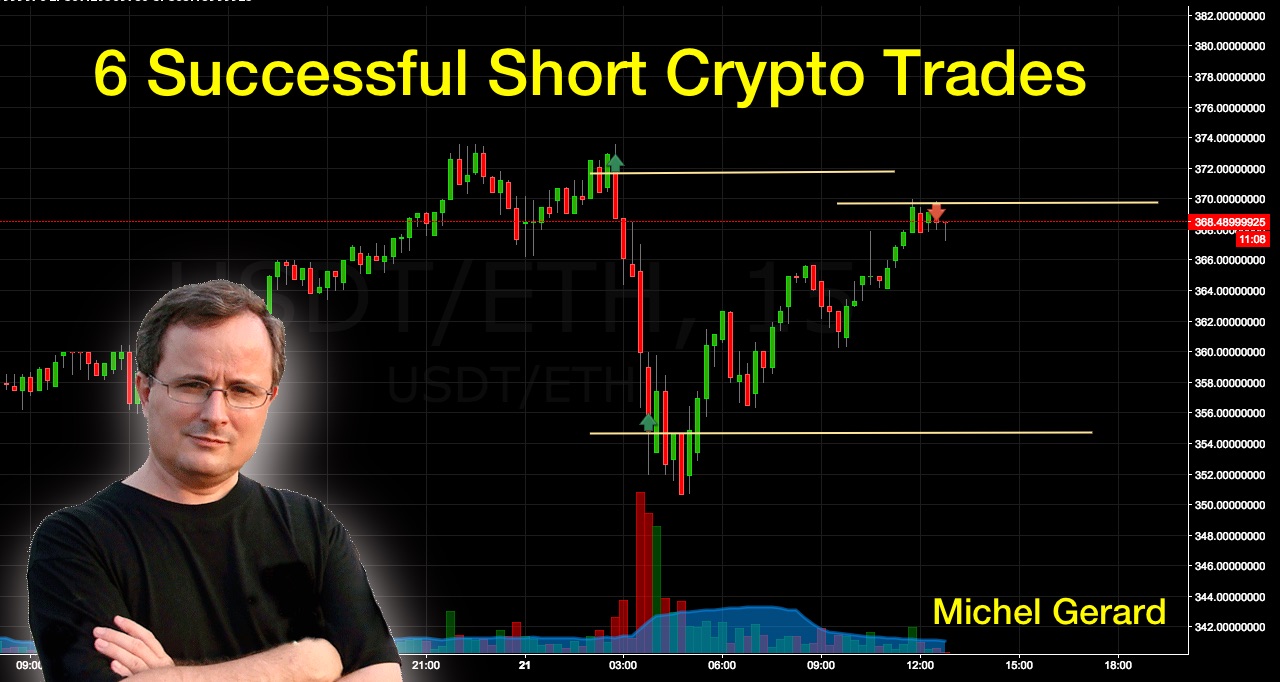 6 Successful Short Crypto Trades.

I did not know what news caused the drop for Augur, Ethereum, Litecoin, Stellar Lumens, Ripple and Zcash in Poloniex so I also checked Bittrex to see if it was the same, which it was.
This obviously was a panic sell and I believed that all were going to bounce back up, which they did.
I used the whole Tether (USDT) I had for the 6 trades, which had a value of $148 USD.
I use Coinigy to look at charts and place trades, if you would like to try Coinigy please use my referral link https://www.coinigy.com/?r=842aeb1c because I will get $15 if you purchase later on.
Let's see the charts. I bought all of them at the same time when I saw the drop and sold them almost at the same time because it was in the evening and time to take profit and be proud of it.
I remind you that I am no expert in trading crypto currencies, but just learning and sharing the results with you here. 
USDT/REP Trade

This is the chart for Augur.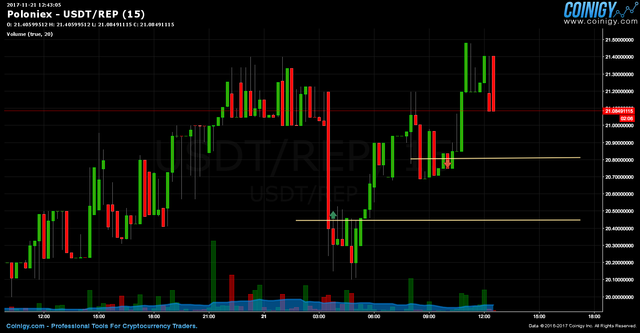 Small profit, and I missed a bit, thinking it was going to go down again.
USDT/ETH Trade
This is the chart for Ethereum where I made 2 trades. The first one was just before the drop appeared and it is in fact how I saw that the drop was also in the other crypto currencies because Ethereum had no reason to drop at all. I placed the second trade with a more important amount near the bottom.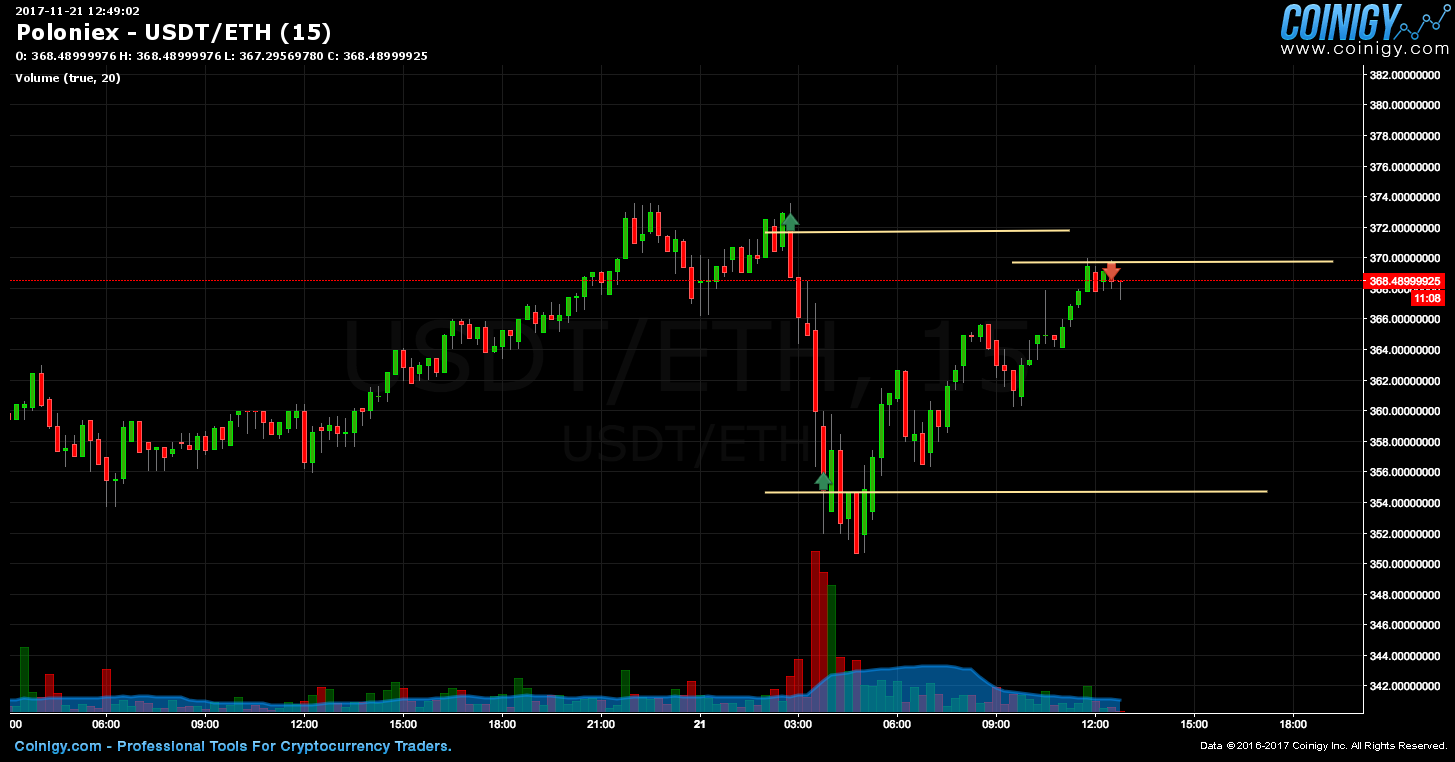 That is my most profitable trade today.
USDT/LTC Trade
This is the chart for Litecoin.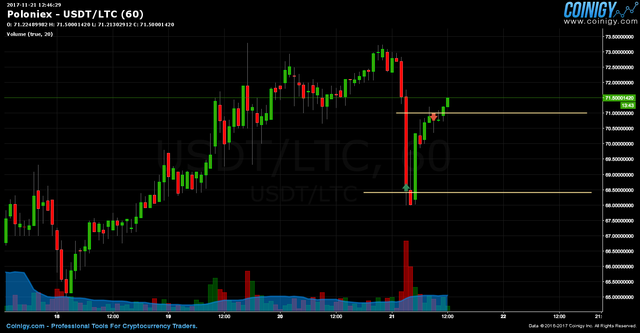 A small profit as well for Litcoin.
USDT/STR Trade
This is the chart for Stellar Lumens.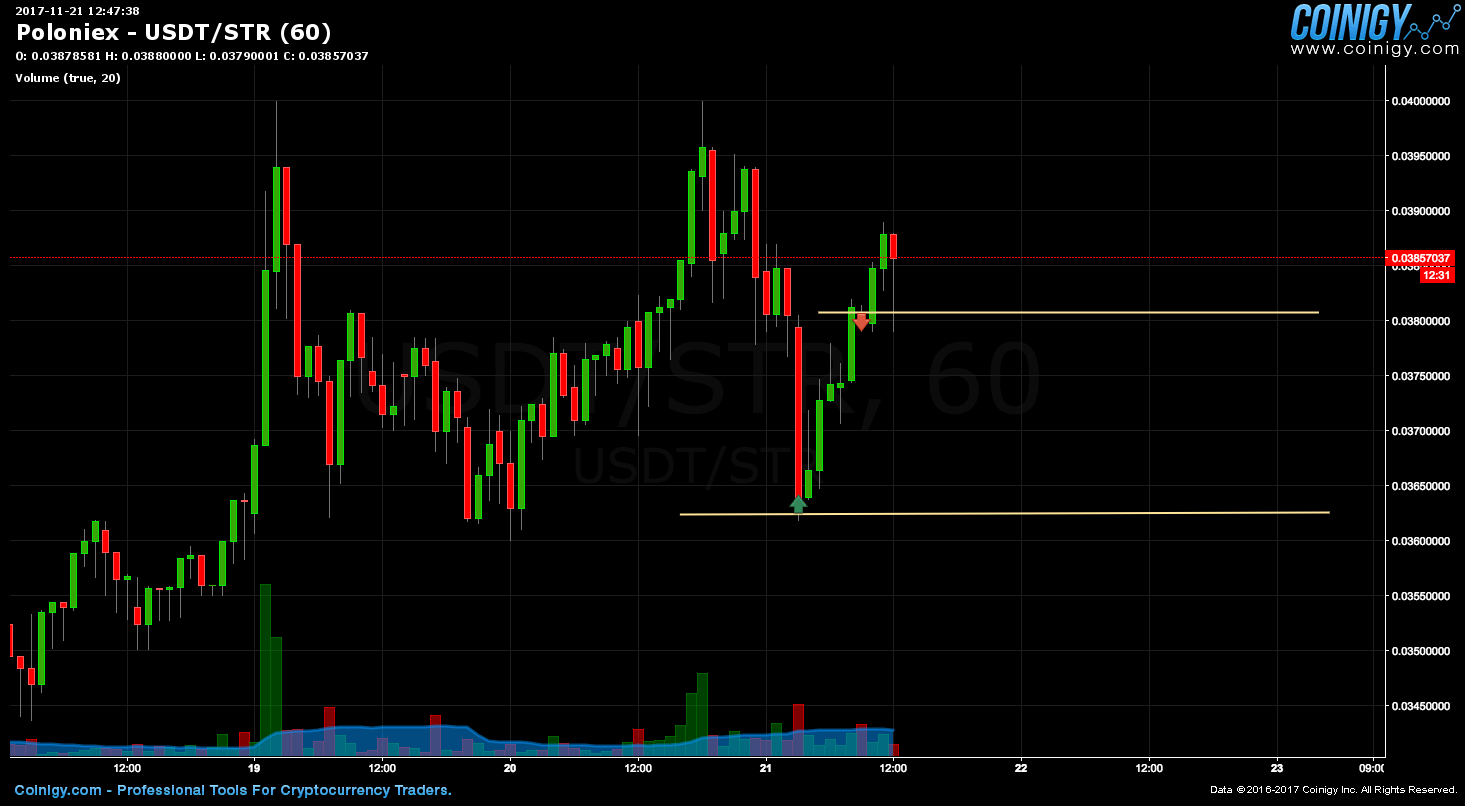 Another small profit.
USDT/XRP Trade
This is the chart for Ripple.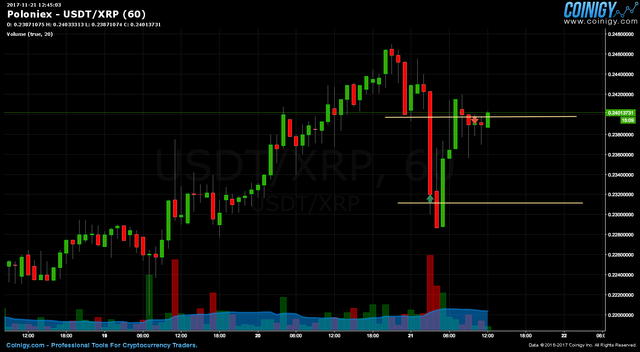 Another small profit.
USDT/ZEC Trade
This is the chart for Zcash.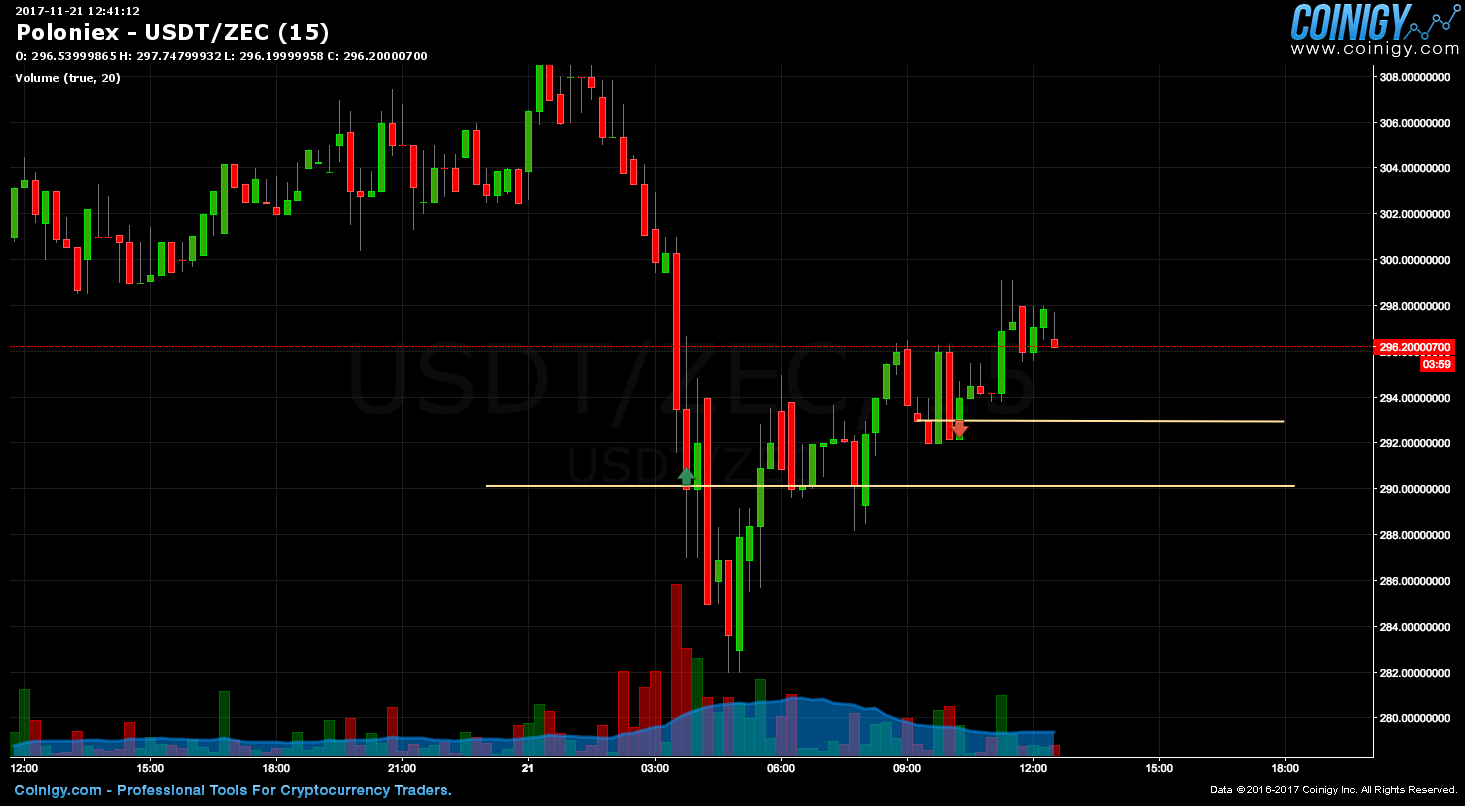 A very small profit for Zcash
Conclusion
For some of the coins I could have waited a little longer, but I was tired and really wanted to take all winning trades, even small. I certainly didn't want to repeat my mistake: "How I Messed Up 3 Crypto Trades Before Going to Bed."
Let's see what the profit is today.

I had $148 USD before the trades and after $164 USD.
That's a $16 profit, which is awesome because that was the first time I put all account in trades.
If I had $1,480 in the account, the profit would have been $160.
I hope this is helpful for you.
I am a student of the cryptocurrency trading course and if you are interested to join, use coupon code "michelsentme" at check out, I will get a small commission and you will get a 20% discount.
Would you upvote this post and follow me for more because this will encourage me to make more posts about cryptocurrency trading like this one?
Michel Gerard