Deviant Coin [DEV] 🚀 - A Masternode Coin With Decentralized Exchange Based on BitShares Platform [COMING SOON] - Privacy Focused!
Deviant Coin (DEV) is an ambitious project that works upon a Proof of Stake/Masternode based reward system. It provides a secure mode of crypto experience while being anonymous, cryptographically secure with the best security principals incorporated throughout the entire development life cycle to guarantee a secure core meeting the requirements and expectations.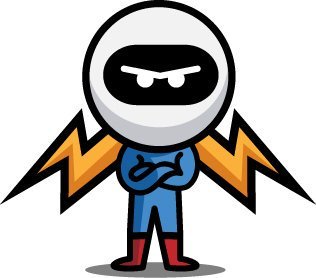 Deviant Coin is a well decentralized network of Masternodes without superfluous control and intermediaries with more than 90% Proof of Stake Block rewards. Deviant coin ensures lightning fast secured transaction, multi-wallets, encrypted messaging, stealth address for complete anonymity, low number of confirmations, low fees and limited number of total coin supply for faster and consistent increment in value. We all know that Masternodes are constantly connected to the network & perform certain tasks, which provides an additional security and network reliability on top of the DEV protocol. Deviant coin provides lightning fast transaction speed with the integration of instantsend technology. Let's take a look of what makes Deviant coin so special.

🔔 ZeroCoin Protocol

Deviant Coin implements the Zerocoin protocol for security and anonymity. For those of you who don't understand what a Zerocoin protocol is, think of it like a camouflage for your activities on the blockchain. Zerocoin protocol gives you the security to send/receive and hodl without anyone knowing or tracing your public addresses. Your stalkers can no longer trace your funds/wealth in the cryptocurrencies.
🔊 Deviant Coin DEX (Decentralized Exchange)

Deviant Coin (DEV) is committed to providing users with a wholesome and secure crypto experience. Deviant team aims to do this by developing their own DEX (Decentralized Exchange) and a specialized Hardware wallet which couples as 3fa which is a first in the Crypto space. This is made possible while also keeping user's interest by making this a utility based coin (POS/ Masternode).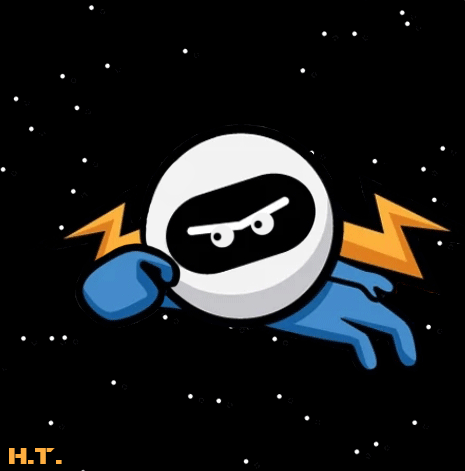 Deviant coin vision is to build secure decentralized services around the deviant coin for the crypto community. In line with that vision Deviant coin will be utilized as a primary means of exchange for all those services. Once these services are launched, it is highly likely that Deviant coin, the lifeblood of the ecosystem will become fully dependent from the liquidity provided by third party exchanges.
We all know that any unexpected policy changes at the centralized exchanges may sometime put the crypto communities at their mercy. There's nothing you can do about it. A de-listing for a certain coin can prove devastating and no coin would want to be ins such a position. In order to be fully reliant on in-house liquidity, Deviant coin plans to offer Decentralized Exchange Service that will enable multi-level security features unlike any other.
Personally, I am a frequent user of BitShares DEX and have used almost all of the DEX based on BitShares Blockchain but never seen any beautiful UI like the one provided by Deviant coin team. It is still under development and not even public yet. But a few snapshot was recently shared by the DEV team which blew away my mind. I have seen many DEX claiming to provide a easy-to-use and better UI but no one has actually lived up to their claims.
Here's a couple of snapshots from Deviant DEX - A Treat to watch.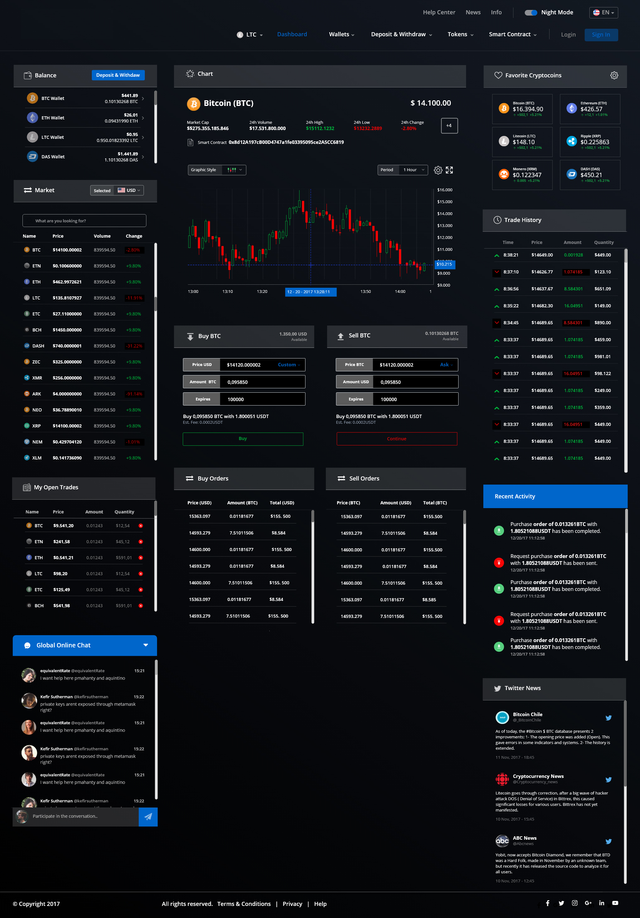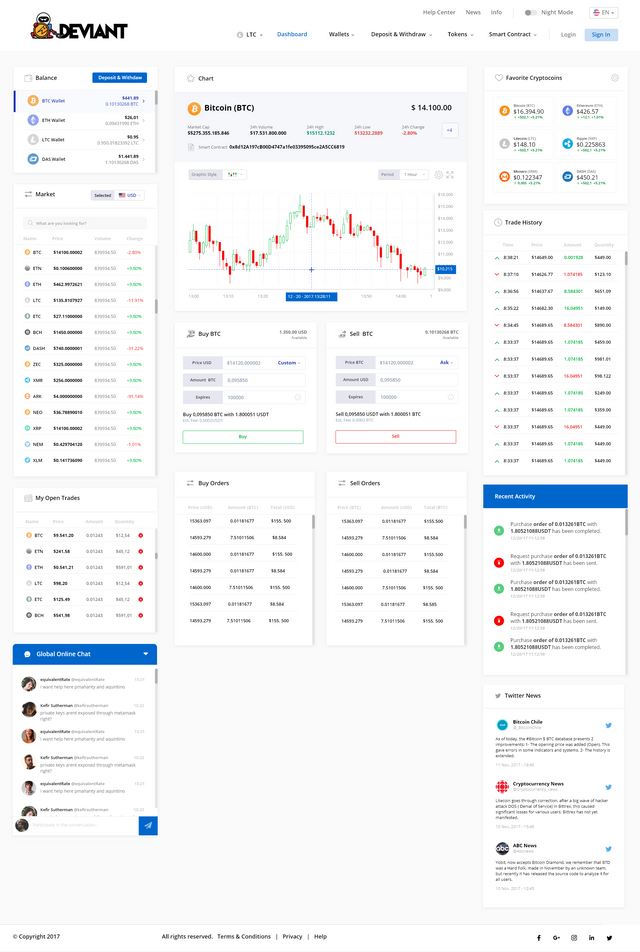 Deviant Coin team intend to use DEV as the only means of exchange for all their services. Which will subsequently drive demand in open market. A portion of the fee's will be set aside from all the transaction fees on DEX for the Deviant community development.
📰 Coin Specs/Stats

DEV is a privacy oriented coin with PoS/MN reward system. Features includes, Zerocoin protocol, multi-sig wallets and many more. Here's a breakdown of some important must-know coin specs;
| Label | Value |
| --- | --- |
| Coin Ticker | DEV |
| Max Supply | 88,000,000 Coins |
| Reward System | PoS+MN |
| Hashing Algo | Quark |
| Block Time | 60 Seconds |
| Coin Maturity | 10 Blocks |
| MasterNode Collateral | 5000 Coins |
💰 Masternodes - Get Started!

Masternode coins are the latest trend in Crypto town. I am obsessed with Masternode coins. I think it's a great way of earning passive income. Masternodes are not just a constant stream of income but also helps in times like adverse market situations. You may not always make money with HODLING or Trading but with masternodes your bank balance increasing constantly at a certain rate.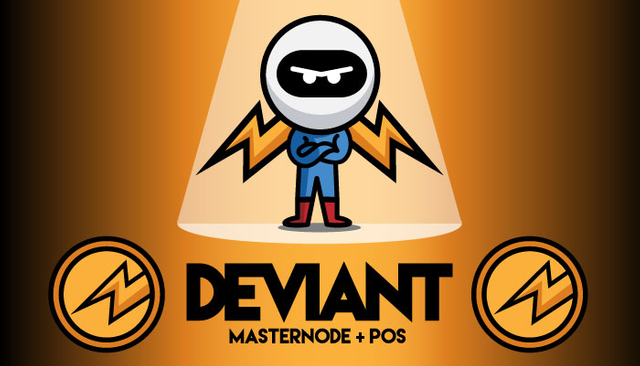 It doesn't require much expertise to maintain a Masternode. You can use services like GIN Platform or MNitra to set up a single click masternode.
Deviant coin is a Masternode coin that requires about 5000 DEV for collateral. The 80% block rewards are shared with Masternode holders and 20% is shared among stakers. The current ROI is reported to be 375% per annum.
Deviant coin have a total of 550 masternodes as of now with over 26.64% coin supply locked in masternodes.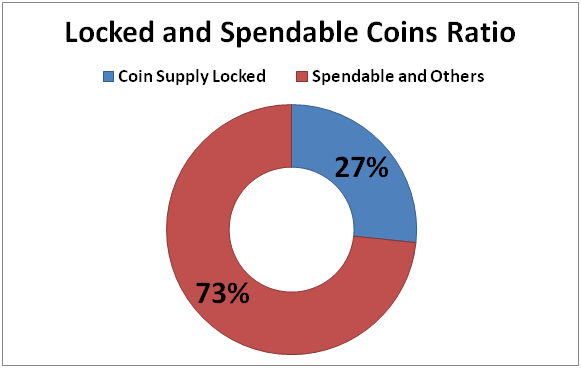 I think that's a pretty encouraging ratio and given the low supply of DEV, you know you won't be dumped hard. If you would like to start a masternode of your own, these detailed guides should be able to help you with getting started.
✅ Market Performance

DEV has performed very well in the past. There were times when the daily volume for DEV exceeded 300 BTC per day and the price went upto $7.30. Astonishingly, Deviant coin has not just maintained a very stable position during crypto downtrend but in fact increased in value. Here's a latest snapshot from a few exchanges;


Deviant coin is currently ranked 540th on the CoinMarketCap list with 5.746 Million market capital with a huge potential to rise in future once the DEX is launched.
🔔 Coin Swap
Please be informed that Deviant coin is currently in process of Swap from old chain to new chain. So, it is strongly advised if you have already invested in the coin, you should process for swap as soon as possible. The swap process is currently in full swing.
Those of you who hold coins on the Cryptopia, Cryptobridge, Stock.Exchange or any other souldn't worry as the exchange will swap the coins for you. But if you hold coins on your Desktop wallet or anywhere else, you should process for swap as soon as possible. You can find the detailed guides on swap here and here
Wallets - Under Construction
Deviant team is very much focused on getting the best wallets out there. As they will play a vital role when the DEX is out. The DEV wallets are currently under construction and soon will be available for public use. Here's a sneak peak of the wallet.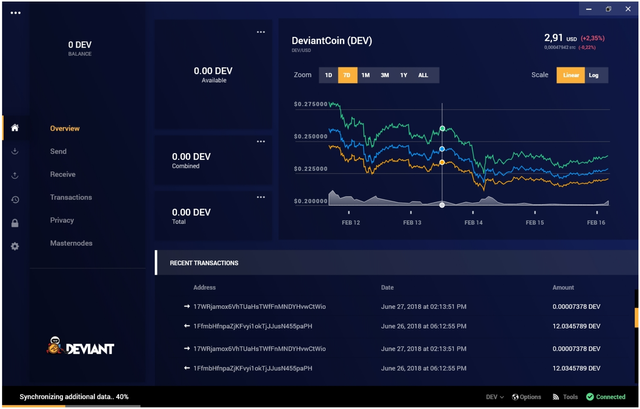 DEV Faucet - Earn Free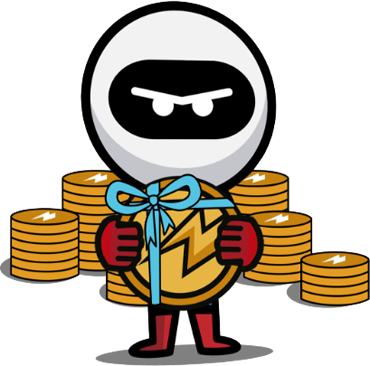 If you have a twitter account you can earn DEV coin, check out their Twitter Faucet page. It is currently unavailable but as soon as the swap process is over, you should be able to earn some DEC for simple tweets. Please know that before using the Twitter faucet, you must register first. Once you are registered you can make one tweet per day and receive free DEV coins.
The number of DEV coins your receive depends on the number of followers you might have.
📇 Resources and Links
If you would like to read more in-depth about DEV visit any of the following resources or social platforms.
:۞:••:۞: Thank you for Reading :۞:••:۞:
---
Recommended Crypto Services
FIAT-Crypto Trading || Crypto-Crypto Trading || DEX Trade || Trade High Risk/Profit Coins