Finally got the IOST Air Drop Deposit
10 Days ago, I saw an Air Drop for IOSToken and went through the steps, plus posting an article.
Luckily for me, @offgridlife followed through so that I would get 68 IOSToken. He also went through the steps and we waited.
And waited...
IOSToken Tweeted
The twitter airdrops are being rolled out over the next several weeks. We received an enormously positive response but due to the high volume, it will take time to complete. Some will receive their tokens sooner than others, please have patience and bear with us!
And we waited...
Checked and yippee!!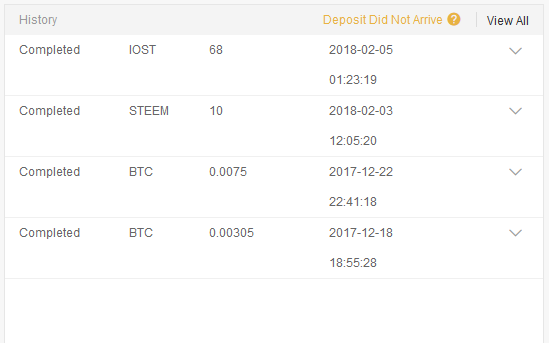 I now have a whopping 68 IOSToken (which I may or may not be able to do anything with on Binance).
Also to note, I transferred some STEEM into Binance to get some Cindicator (CND). I did this as part of a discussion with @stillwater about using Binance and how easy and quick it was to turn STEEM into another coin.
Of course, everything is down, so the IOSToken chart doesn't look great right now, but, those are free coins!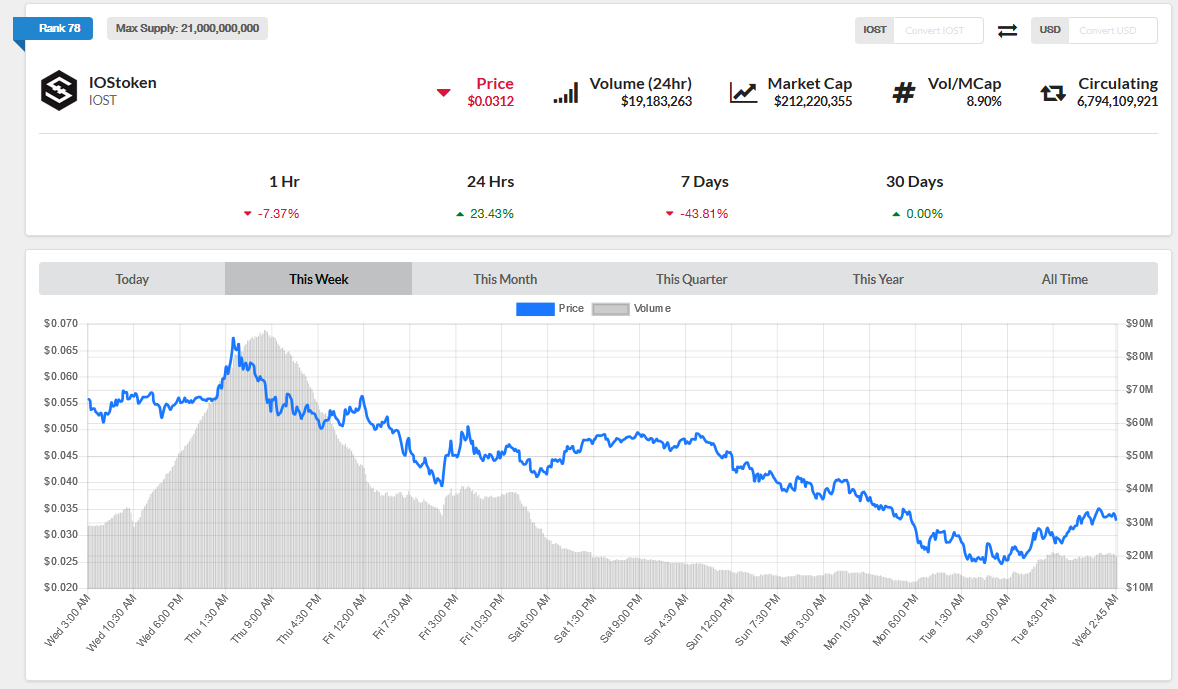 Now, let's figure out when IOSToken will go To The Moon!
`(Max Number of Coins / BitCoin Max Number of Coins) / (1 sAU * .01) = To The Moon
I might still need to work on this formula.
(15,000) / (21,000,000,000 / 21,000,000)
15,000 / 1000 = $15
Which is the same as DigiByte and they are both currently close to $0.03.
---
Let the positive energy sing!

More Power to the Minnows!!


Trading on Bittrex and Binance
HODLin'
Stellar Lumen(XLM) -- Cardano (ADA) -- Digibyte(DGB)