Trying my Second Air Drop
About a month ago, I wrote an article What Are Cryptocurrency Airdrops?
When someone does an Airdrop, they are offering free coins in exchange for you doing a particular activity. Sometimes, that activity is holding another cryptocurrency during a period of time as proof of stake and then you will get the new free coin based on that activity. This method is similar to a coin Hard Fork that produces another coin for those who own the first coin.
The article was actually part of a competition on AirDropAlert.com. I don't know how many people wrote articles, but I did manage to place in the Top 6.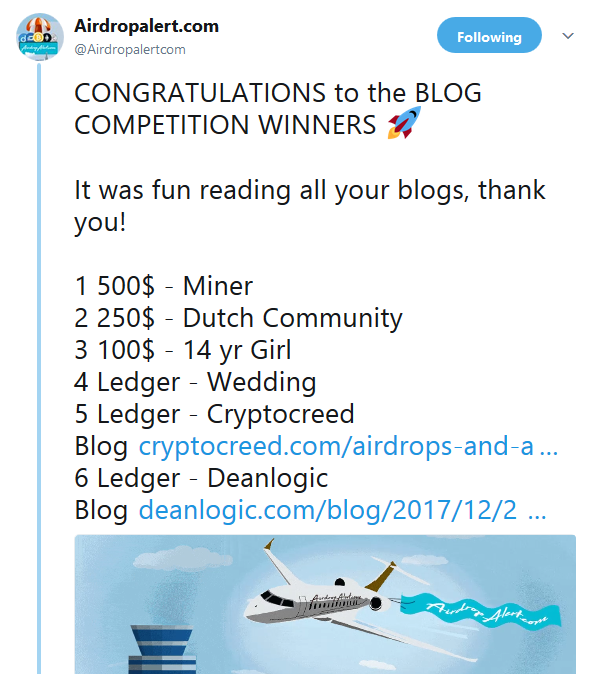 Which means I won a Ledger Nano S!!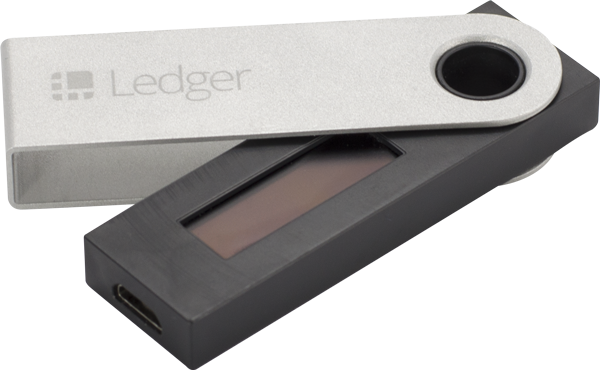 Woo hoo! Of course, the Ledger Nano S is on back order until March 26. Good thing that the markets won't pick back up until March. ;)
Other AirDrops that I looked into had limitations that prevented me from attempting. For example, I tried to get some Stellar Lumens (XLM), but BitMex doesn't allow people from the USA to deposit on their exchange. So, there was no way I could add enough Stellar Lumens in order to win any new ones from the Air Drop.
Since I follow AirDropAlert on Twitter, I saw a post about another Air Drop. This one was for IOStoken. If that sounds familiar, then you were one of the people that noticed IOStoken shot up almost 200% the other day.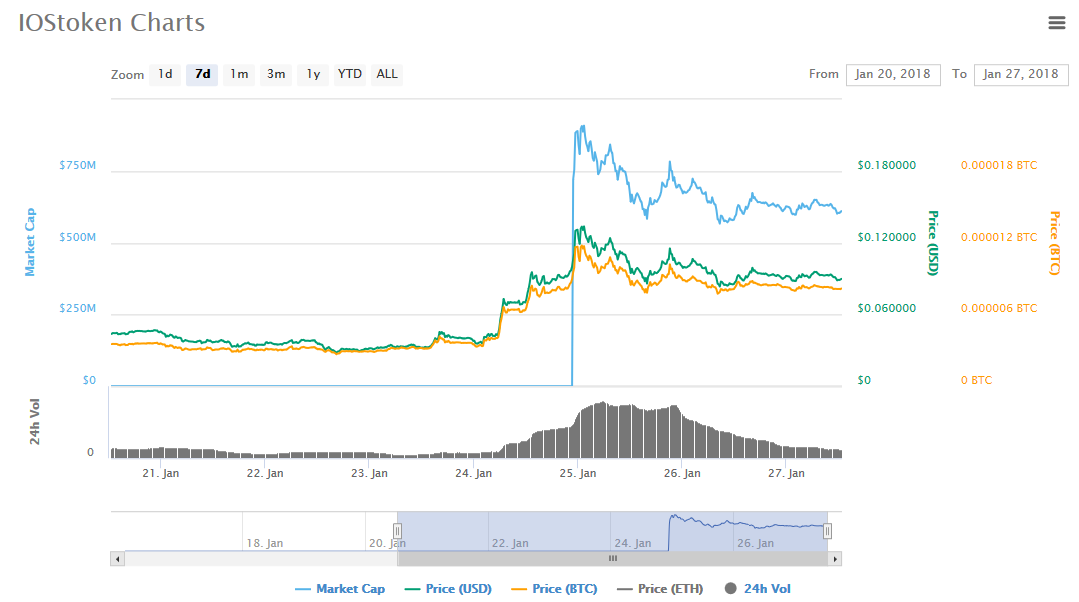 The reason IOStoken went up so high, so fast was because it got listed on Binance. When a token or coin gets listed on a big exchange, it usually increases. Sia Coin(SC) is trying to get listed on Binance, so it might see a jump soon.
IOSToken (IOST)
The IOS (Internet of Services) offers a solid infrastructure for all kinds of online service providers. Its ultra-high TPS, privacy protection, scalable and secure blockchain provide infinitely many new possibilities for online service providers to serve their customer base.
They are basically trying to be the blockchain services for all the Internet. Basically, STEEMit on steroids.
Anyway, they are giving away 68 IOST if you follow a couple of simple steps.
1 ) Go to the IOStoken AirDrop
2 ) Enter your ETH deposit account
3 ) Follow IOStoken on Twitter
Easy peasy. And, as you will find out from linking, you can earn more IOST if other people follow your link.
This ends on Sunday, January 28th!
---
Let the positive energy sing!

More Power to the Minnows!!


Trading on Bittrex and Binance
HODLin'
Stellar Lumen(XLM) -- Cardano (ADA) -- Digibyte(DGB)