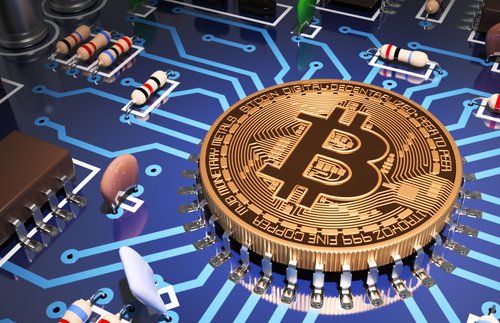 Yesterday I wrote that to kick off 2018 I'd be posting about my crypto portfolio: https://steemit.com/cryptocurrency/@davidpakman/welcome-to-2018-my-cryptocurrency-portfolio
Today I start with Bitcoin (BTC). Bitcoin is in many ways the bellwether coin, with huge first to market advantage. BTC is the first coin I ever purchased, and I'm doing these posts in order of my ownership of the coins chronologically. By market cap, it is still the biggest crypto out there: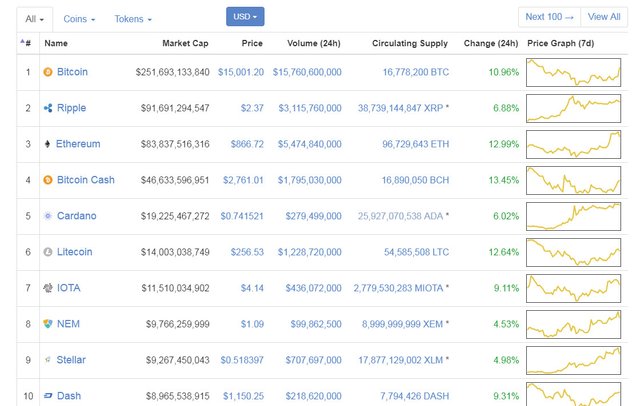 I have been in Bitcoin for some time, but not A LONG TIME compared to the real early investors. The pros as I see them of BTC are:
Liquidity: Price, transaction speed and transaction fees aside, BTC has high liquidity where I know I can buy or sell at any time without liquidity issues

Ubiquity: BTC is on almost every exchange, and of course is on Coinbase, which in and of itself is huge

Trade peg: Although this may change, currently BTC is one of the only or FEW options for trade pairs to other currencies on many/most exchanges

I believe that because BTC has the first mover advantage, it will do well if crypto more broadly does well.
However, BTC has cons, for sure:
Transaction speed: BTC is now consistently the SLOWEST coin to transact, of the coins that I own. I haven't had the "multi-day" nightmare scenarios others have described, but it is always the last to arrive when I've moved some around.

Transaction fees: In addition to being the SLOWEST to move around, BTC is the MOST EXPENSIVE of all coins I own to move around, commonly paying transactions feed of $20-$30 USD.

Structural limitations: This is beyond my level of expertise, but I've read enough about Bitcoin to know that there are structural limitations in place that underlie the coin which may prevent both the transaction speed and fee issues from being improved upon over time

For being the bellwether first mover in the crypto space, BTC valuations are still VERY ERRATIC, but this is also a positive for many in that they see a big future for BTC above and beyond the $19-$20k highs we saw at the end of 2017.
I am holding BTC and slowly adding little bits to my position in it, and it currently represents 14% of my total crypto holdings.
What are your thoughts on BTC? Leave them in a reply!
Tomorrow: ETH