Let's Talk About Universal Basic Income (LIST of UBI coins!!)
Universal Basic Income (UBI) has become a hot topic in the media these past couple of years. With the inevitable automation of many industries looming over our heads, one of the proposed solutions has been to implement Universal Basic Income. Some governments have already conducted small-scale experiments that seem to indicate an expected positive outcome on different levels.
Today I want to have a look at some of the UBI projects created by the cryptocurrency community. It was surprising to see that there are quite a few such projects that are working towards creating a form of Decentralized Universal Basic Income.
---
---
There is a pretty good chance we end up with a universal basic income, or something like that, due to automation -- Elon Musk
---
Altrui.st
This project was created during the Techcrunch Disrupt European Hackathon 2017 and aims to provide people with a basic income through the mining of cryptocurrency. They are developing a website plugin that will allow people to mine Monero through their browser. The income generated by this will be used to distribute a basic income to applicants. You need to have an account at Deutsche Bank in order to apply.
This project seems far from finished and I'm not sure if I am a big fan of their method of generating income. Their website seems rather empty at the moment, but you can leave your e-mail address to receive updates.
---
Links
Altrui.st Website
Full project outline
Techcrunch article about Altrui.st
Introduction video on Youtube
---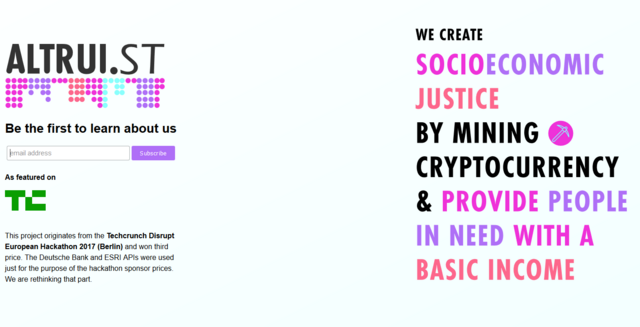 ---
Basic Income Guarantee Foundation (BIG)
The BIG foundation is looking to create a form of unconditional basic income, so that every user can receive free income without any conditions. This income is distributed at the rate of 1 BIG tokens per day. Each new wallet created increases the amount of tokens created per day by 1. The current implementation of BIG is in the form of an ERC20 smart contract on the Ethereum blockchain. They will be developing their own BIG blockchain in the future.
BIG seems like a somewhat interesting concept and you have little to lose by signing up on their website. They do charge a small fee for verifying your ETH address, which is pretty standard. It does seem like there is currently a backlog on registrations, so it might take a while before you get accepted.
---
Links
BIG foundation website
Project whitepaper on Github
---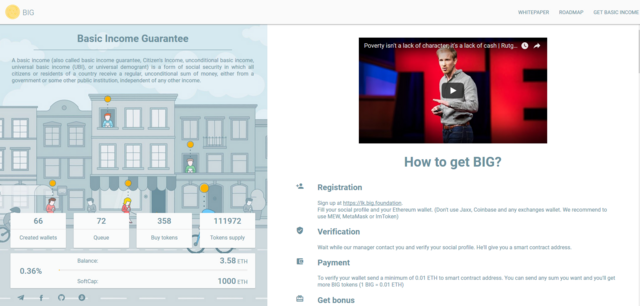 ---
Circles
The Circles project is looking to create a cryptocurrency with the purpose of distributing a universal basic income through it. When new users join, their own personal cryptocurrency is created via smart contract. That currency is then regularly added to their account. Circle's goal is to create local trade networks via these different personal currencies.
My understanding of this project is pretty limited, If I'm being completely honest. When reading the whitepaper, I was left with more questions than answers, but this is probably due to my limited understanding of the technical concepts. Seems like the project hasn't actually opened up yet for the public, but you can register on their mailing list to receive updates.
---
Links
Circle project website
Project whitepaper on Github
Introduction video on Youtube
---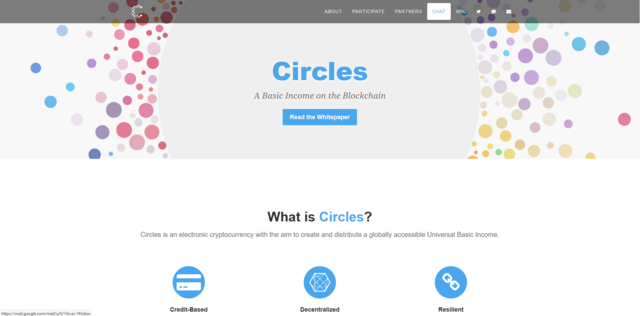 ---
DUBI/Purpose
This is a relatively new project made by the controversial Youtube/Twitch personality Athene. With this project they aim to eventually create a form of decentralized basic income for distribution around the world. It currently exists in the form of an ERC20 token.
This is one of the most controversial projects in the crypto community. Athene has been accused of running an ICO scam for this project, whether that is true, I'll leave in the middle. Their whitepaper is incomplete and certainly isn't standard for the industry. I personally wouldn't recommend investing anything in this project before there is actual proof that funds will be used accordingly. I would suggest to do your own research on this project.
---
Links
Purpose/DUBI website
Project whitepaper
Introduction video on Youtube
---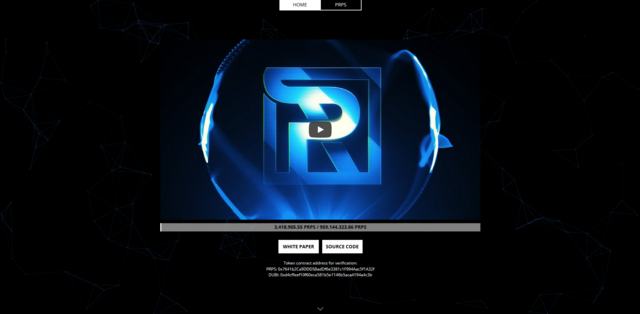 ---
Duniter
Duniter is a project that aims to create cryptocurrency software that includes built-in concepts of Universal Dividend and Web of Trust. It's blockchain is designed to be far more energy efficient than that of Bitcoin. Trust is an important concept in this project and certification is needed to become a member. Only people from France and Belgium are currently able to partake in testing.
This looks like an interesting community oriented project with a unique take on basic income. It's currently still in the testing phase, but they have already developed several marketplaces and other software. While their website and documentation is displayed in English, their forum seems to be using French as their default language.
---
Links
Duniter website
Theorethical paper describing the concept
---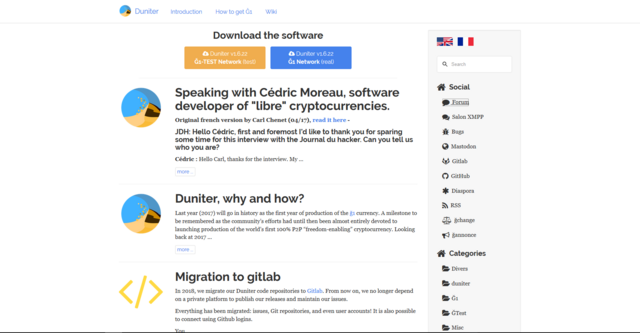 ---
Enumivo
This project will launch its blockchain on August 8th 2018. Their website and whitepaper do not provide much information about the basic outlines of the project. They are issuing many different airdrops and campaigns where you can get an early batch of tokens. This might be interesting in the future, but currently it's only worth a small mention.
---
Links
Enumivo website
Incompleted Enumivo whitepaper on Github
---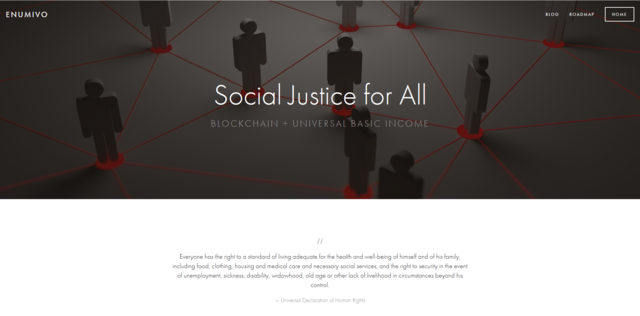 ---
Manna
Manna, previously known as Grantcoin claims to be the world's first universally accessible, people-powered alternative currency. Anyone is able to register on their website and will immediately receive Manna on a regular basis.
This is one of my favorite UBI projects, because it's already possible to sign up and start receiving coins. They are still working on their website, but it is functional for the most part. Sign up under my referral link if you want to show your support for writing this article
---
Links
Manna website
Manna whitepaper
Manna Bitcointalk thread
---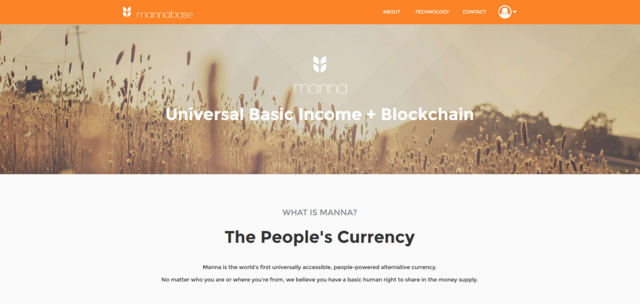 ---
Project UBU
The UBU project wants to create the world's first decentralized currency that works to the benefit of everyone without relying on taxation. UBU members can expect to receive a monthly income in the future equal to around $90 when the project succeeds.
It's currently not possible to sign up, but they are expecting this to change in the second quarter of 2018.
---
Links
Project UBU website
Project UBU whitepaper
Introduction video on Youtube
---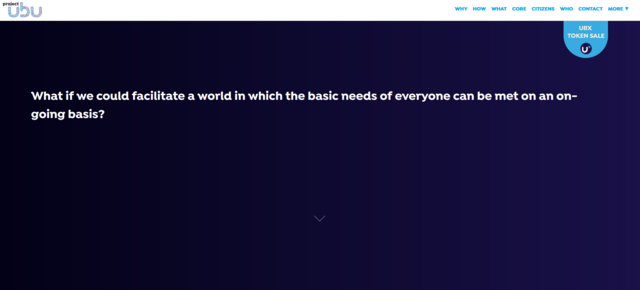 ---
Conclusion
Most of these projects are not quite ready yet and should be treated as such. You shouldn't expect to gain any substantial amount of additional income from them yet. In general, I wouldn't recommend anyone to invest in any of these projects, unless you have done enough research and are prepared to take a risk.
---
Do leave a comment if you have an opinion about UBI or one of these specific projects!
---
Sources
The first image was created with Gimp, using this image from Pixabay
All other images are screenshots of the respective websites mentioned in this article. Links are provided in each segment.
---