Proof of Stake's Centralized Nature
PoW an Energy Consumption Crisis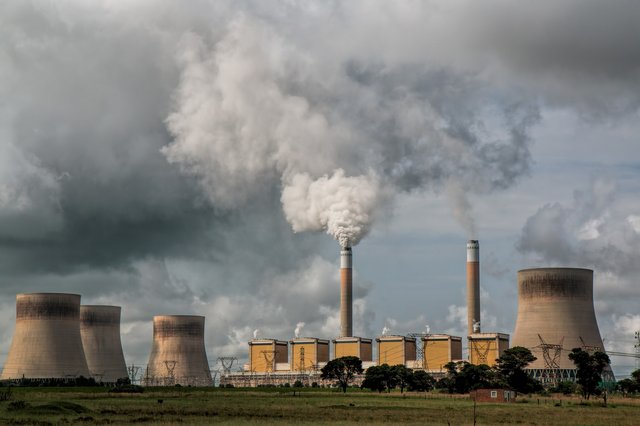 img src
Many agree that the proof of stake consensus model is the answer to the blockchain energy consumption crisis. Ethereum, the second largest blockchain project by market capitalization, consumes as much energy or even more than several countries.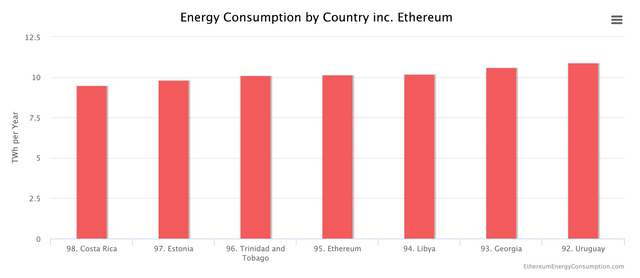 The energy that the Ethereum network uses could power roughly 939,923 homes in the U.S. While, The energy cost of a single Bitcoin transaction could power 1.5 American homes for a day. In comparison, that same transaction consumes more than 5,000 times as much energy as using a Visa credit card.
source: Bitcoin is Unsustainable
Combined, Bitcoin and Ethereum, the two largest proof of work blockchains, consume more energy than countries like Greece, Israel and Algeria.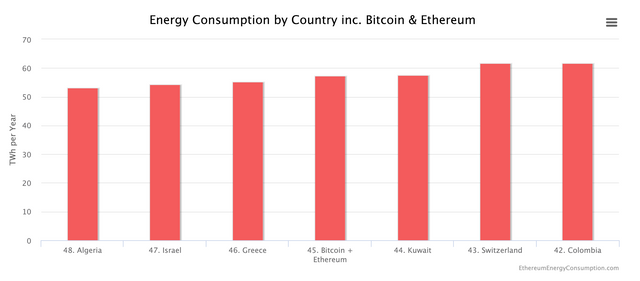 Even Ethereum's co-founder, Vitalik Buterin has said, he's a fan of Bitcoin's tech but not of its energy consumption. He has also stated that he has plans to decrease Ethereum's energy consumption by 99% with PoS.
What is Proof of Stake (PoS)?
Proof of Stake or PoS is a consensus model that requires users to stake existing coins on the blockchain network. Wallets that hold staked coins act as validators that are chosen randomly to validate new blocks. In most models, staking more coins will increase a user's chances to be chosen to validate. Similar to PoW, validators are rewarded for validating blocks. It is to also be noted, that these staked coins can not be spent. Staking more will increase profit margins, incentivizing users to use the network regularly.
Centralization and Centralized Pools
The main problem with centralization in the PoS model is that overtime groups of validators that hold the most coins can have further control of block creation. Essentially, those that have the most influence will only grow their influence further. This monopoly effect is because influence and reward are directly proportional to stake. As these monopoly cartels grow, it would theoretically take a lot of funds to match their staking power.
Is there anyway to guarantee PoS decentralization and avoid the cartels?
Sources:
Ethereum Energy Consumption Index
What is Proof of Stake?
Peercoin
Centralization in Proof of Stake
Ethereum (ETH) is Looking to Cut Its Energy Consumption by 99%