SYS Coin Hacked And Pump - 11 Coin Was Sold For 96 BTC
Recently SYS coin was pumped and someone sold 11 SYS coin for 96 BTC. It really was a shocking event.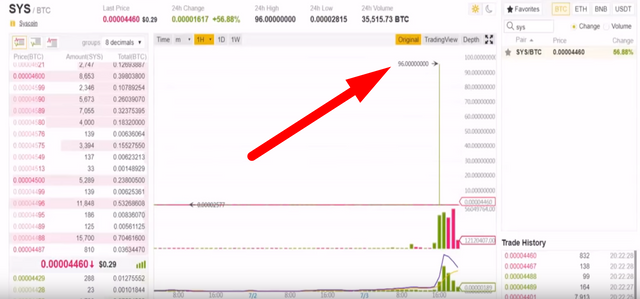 Actually, sys one block was manipulated by hackers and their one block mined around 1.2 billions of sys.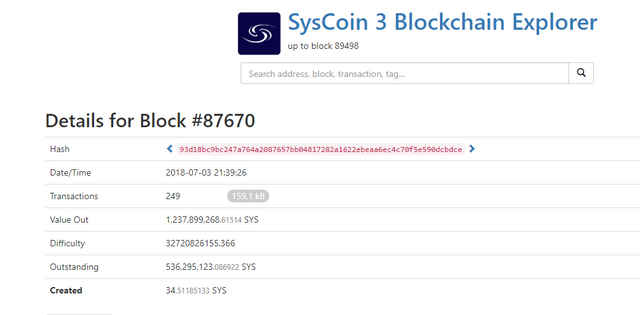 more of that 13k SYS was sold at 1.1 BTC.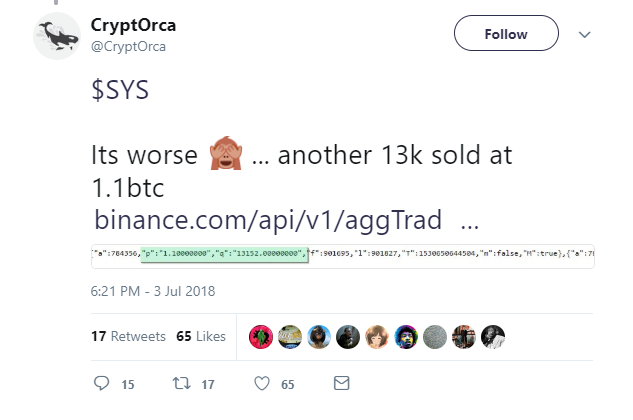 After this happens binance stop all transaction and go to maintenance. Hope we don't this type of pump never happens cause it bad for our crypto market.
Let me know what you think about this recent event on comment.