Last Coindesk report for Q1 2018 has one interesting slide with a question "What sector of blockchain applications are you most bullish on?"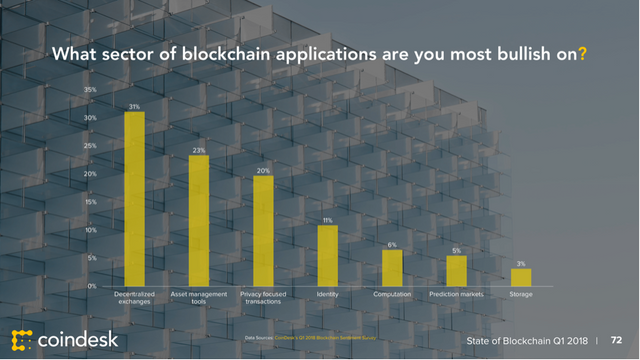 IDENTITY goes after top three sectors of Crypto world!
Blockchain community realizes that in the nearest future personal data protection and access management will be one of the most sensitive pain points of the small investors and crypto holders.
So, folks, I've decided to review some related to this sphere projects and their technologies.
Let's have a look at the most hyped of them:
CIVIC (CIVIC market cap is 107 M$)
The project gives businesses & individuals tools for the identities control and protection. One of the most famous ICO of the first part of 2017.
Nowadays project is developing several products in different segments:
Civic's Secure Identity Platform (SIP) that uses a verified identity for multi-factor authentication on the web and mobile apps without usernames and passwords.
Civic Reusable KYC - a blockchain-based tool for organizations that require more than basic account verification services
Secure Relationships Verification - this tool can verify a business, advisory, investment relationship or any other kind of business relationships.
Identity Theft Protection - If you are worried about your identity being stolen without your knowledge, Civic is the identity theft monitoring service that allows you to keep your ear to the ground.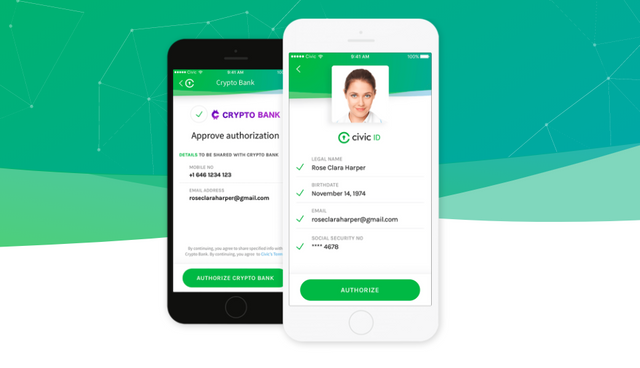 THEKEY (THEKEY marketcap is 65 M$)

Decentralized Ecosystem of Identity Verification Tool Using National Big-data and Blockchain.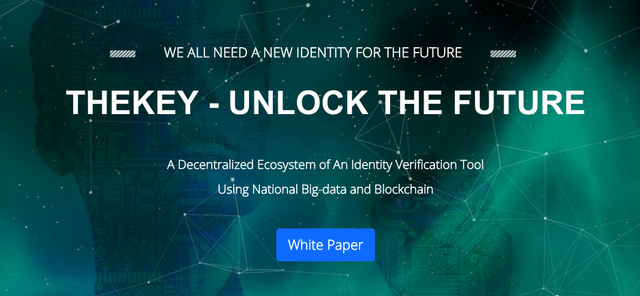 THEKEY team is now developing an identification verification (IDV) tool with blockchain based dynamic multi-dimension identification (BDMI) by using Personally Identifiable Information (PII) which is exclusively authorized by government authorities.
There was a lot of hype around this ICO at the beginning of 2018.
THEKEY smart contract system will use NEO smart contract, and develop under DNA framework. THEKEY will co-establish a smart economy which consists of the digital asset, digital identity, and smart contract together with NEO. Focusing on identity verification, THEKEY will be the fundamental element of the whole system.
ONTOLOGY NETWORK (ONTOLOGY marketcap - 762 M$)
Ontology is a blockchain/distributed ledger network which combines a distributed identity system, distributed data exchange, distributed data collaboration, distributed procedure protocols, distributed communities, distributed attestation, and various industry-specific modules. Together this builds an infrastructure for a peer-to-peer trust network which is cross-chain, cross-system, cross-industry, cross-application, and cross-device.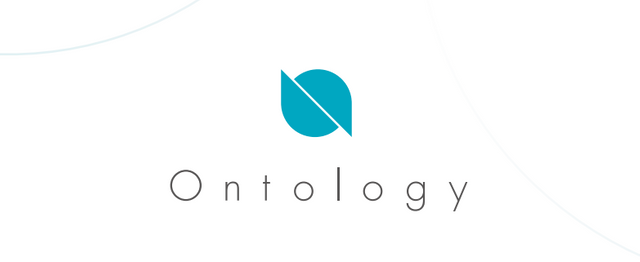 This project is more complicated project than others. Huge network with a lot of modules, apps, and layers.
Decentralized Identity Verification and Multi-Factor Authentication
A decentralized and multi-factor identity verification system that assures data privacy is a core to building a trust network. Such system can provide identity verification for individuals, organizations, and physical objects.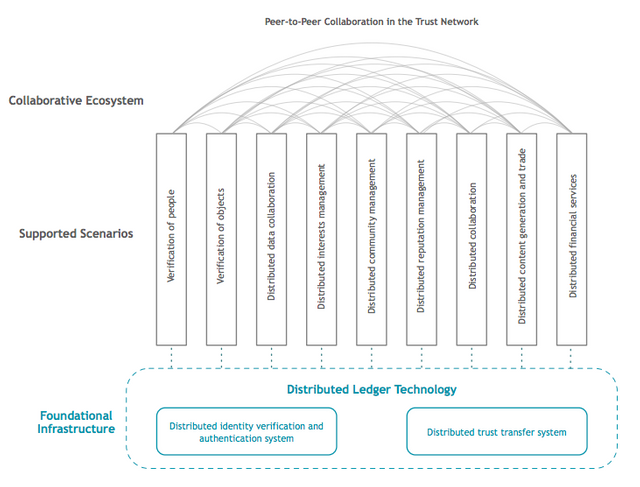 Multi-Factor Authentication
Ontology's identity verification system is characteristically decentralized. Decentralized identity verification is not predefined by industry nor does it come with set features, it is instead built by project-specific requirements.
Organizational Identity
Organizational networks can be established using information such as student IDs for academic institutions or employee IDs for businesses. All entities can select a range of identity verification methods in order to create systems free from third-party interference. Private information is securely stored in decentralized databases.
Specialized Identity Verification
Entities can create specialized identity verification systems based on industry specifics or legal requirements, for example by integrating compatibility with external electronic identification system such as CA Identity Manager, or by integrating requirements of governments, organizations, universities, businesses, or social groups.
REMME (REMME marketcap is 9 M$)
Distributed Public Key Infrastructure (PKI) protocol and Access Management DApps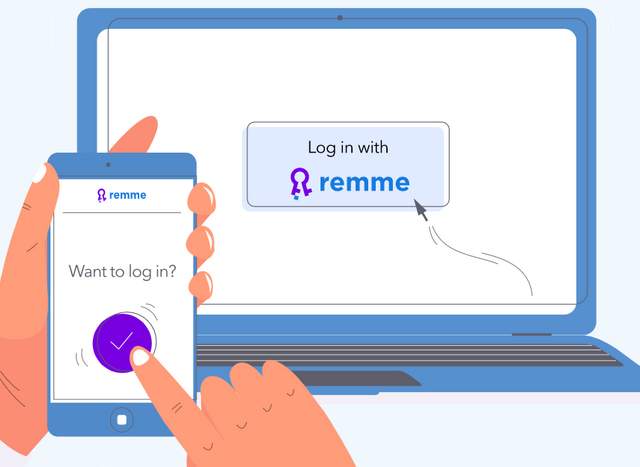 REMME is bringing blockchain to PKI infrastructure providing immutability of data stored there.
For an average user it might be looking a bit complicated, but in reality, it's not: you don't need to remember a list of logins and passwords, you don't need to pay five or ten authorities for certificates used in tax, legal, bank, technical or other types of software, you don't need to control the lifetime of each password/certificate/key.
The significant difference of REMME in compare to other projects is that others are built on Personal Data and Identity Security. While REMME is using SSL certificates which you can generate on your device and don't send any personal information anywhere.
REMME team implements decentralized public key infrastructure based on blockchain technology. This approach will give their customers a possibility to manage their PKI with a high level of security and all advantages of decentralized and distributed system, including fault tolerance.
Let's consider two the most applicable cases: public service with a lot of users and private corporation for its employees.

Example 1 - manage a system with public data
A cryptocurrency exchange service adopts REMME for clients authorization to replace the default system with login-password pairs. The number of users on the site – 1 000 000 per month, from this number 200 000 users are active. Daily – 50 000 users.
Monetization:
the service pre-pay a required number of certificates (valid for 1 year) so end users do not have to pay for certificates. Every year the service pay for the new certificates for its users.
Certificate validity:
only for the service.
2FA:
REMME provides the service with the software to provide messengers-based 2FA.
Users' capabilities:
Generate a certificate.
Quickly revoke the certificate in case of secret key compromising.
Automatically get a certificate when the old one has expired.
Select a preferred 2FA method.
Administrators' capabilities:
Reliable payment system (with REMME tokens).
System monitoring (issued and revoke certificates number).
Root certificate management.
Issuance of a new certificate when the old one has expired.
Example 2 - private blockchain
Some big company wants to integrate REMME for employee's authorization on its internal services. Capability: up to 2000 users.
Monetization:
payments for the integration and support.
Certificate validity:
only for this service, use different certificates for different components of the system.
2FA:
hardware token.
Users' capabilities:
Generate a certificate.
Quickly revoke the certificate in case of secret key compromising.
Administrators' capabilities:
System monitoring (issued and revoke certificates number, active sessions).
Root certificate management.
Manage validity of certificates for different components of the system.
Issuance of a new certificate when the old one has expired.
Possibility to revoke users' certificates as quickly as possible.
Edit users' data stored on the blockchain.
Looking through REMME pilot programme and it's members it has a great opportunity to Moon. Waiting for Q3-Q4 and first integrations and pilot tests to check if the project will rise with first big clients.
Conclusions
Cryptocurrencies penetration growth and adoption will bring new changes, especially in security and identity sphere. One day we won't be able to imagine our everyday life without all those services. There are a lot of segments: ID cards on the blockchain, certificates and 2FA, biometric authentication and who will be the winner of this high-tech race?
My previous article - BASIS (Basecoin) - stable crypto-currency: myth or reality?
My Telegram channel - Captain Hook Crypto Tails