Cryptodrops.net Welcomes Steem and Other Cryptocurrency - 04232018
__________________________________________________
Cryptodrops.net Welcomes Steem and Other Cryptocurrency
Hi I am the developer and the owner of the faucet site cryptodrops.net
The cryptodrops.net will be including steem and more altcoins on its faucet site in the future.
The site will be go for a maintenance in a month or two to adjust all its payment system giving a chance for other altcoins to be promoted.
Faucet site is a one of many ways for a cryptocurrency to be promoted and be given away freely.
"What is a Cryptocoin Faucet?
It is a site, that gives away cryptocoins to anyone, that just gives their address. It aims at helping people new to the coin and get their first coins.
Some faucets are funded by donations. Most are funded by Ads.
None of them will give you more than a token amount of cryptocoins, maybe the equivalent of 1/2 penny per day." - cryptodrops.net
Anyone can claim some coins just by solving captchas for security purpose and to avoid cheat bots.
Below is the present site's home page. The site includes bitcoin and other major altcoins faucet. Also there are tabs for exchanges , forums, and list of faucets. There is also a chat box from thecryptochat.net.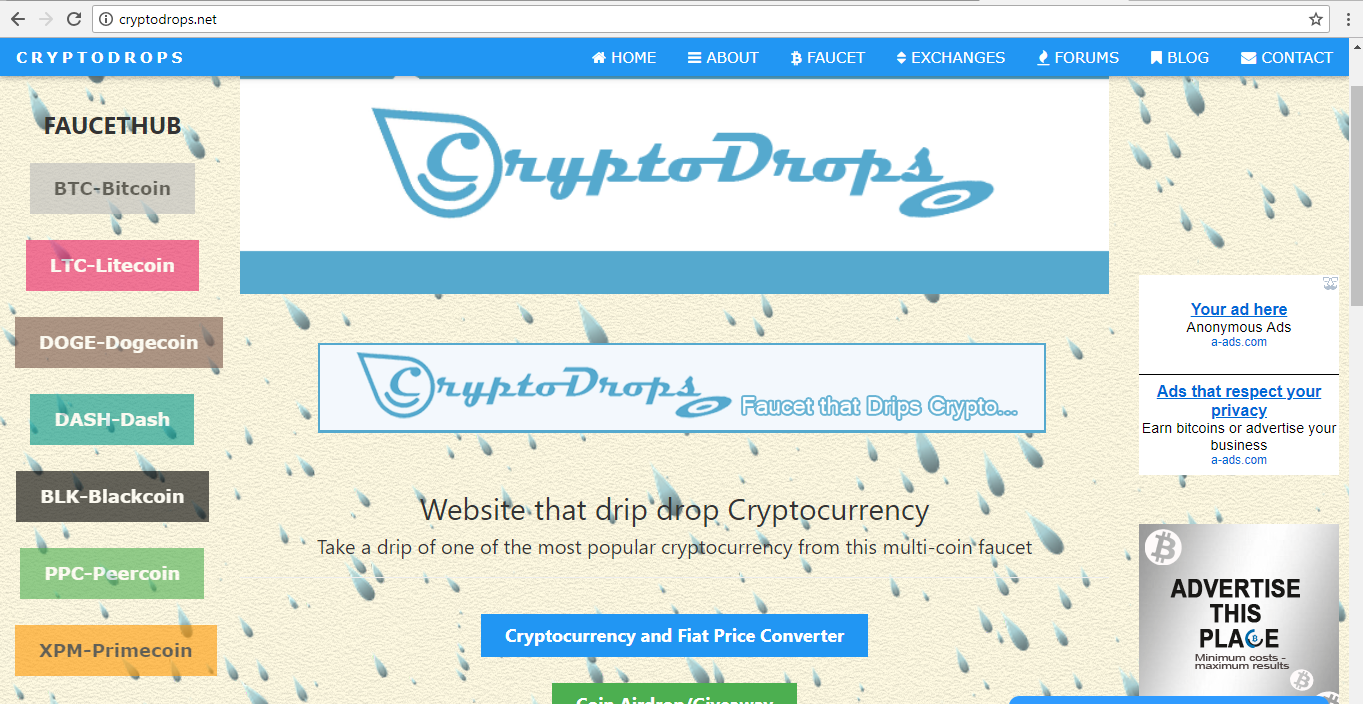 More announcement will be soon for new updates.
I will be posting here at steemit also about some Basic knowledge in Cryptocurrency, in Trading, and other stuff in crypto world.
Many of fellow steemians are still new in digital currency and digital assets this might help them to get on stream.
Visit my website cryptodrops.net
Follow me on this steemit blog @cryptodrops .
Also on twitter @CryptodropsNet
Team #UnliSteemersPh
Supporting @surpassinggoole #steemitpowerupph #steemgigs