Since I'm officially moved to Puerto Rico, been thinking about doing a once a month or bi-weekly update about some of the cool things going on in Puerto Rico with crypto and blockchain.
If you haven't heard, cryptocurrency and blockchain enthusiasts are moving to Puerto Rico. This started after the January 2018 New York Times article featuring Brock Pierce. When asking around for one's opinion on Brock, it's a mixed bag.
Other than that topic and filming that happened at Restart Week Conference in April, many other new comers and locals in blockchain have been putting on events and making things happen. The two main education startups I know of here are LINK Puerto Rico and Edublock. They have both hosted hackathons and workshops for blockchain technology.
Danny Gonzalez is a front end web developer, and of Puerto Rican descent. One of the things he did this summer was help get 30 backpacks ready for Puerto Rican children. Of course, not without the help of some other people.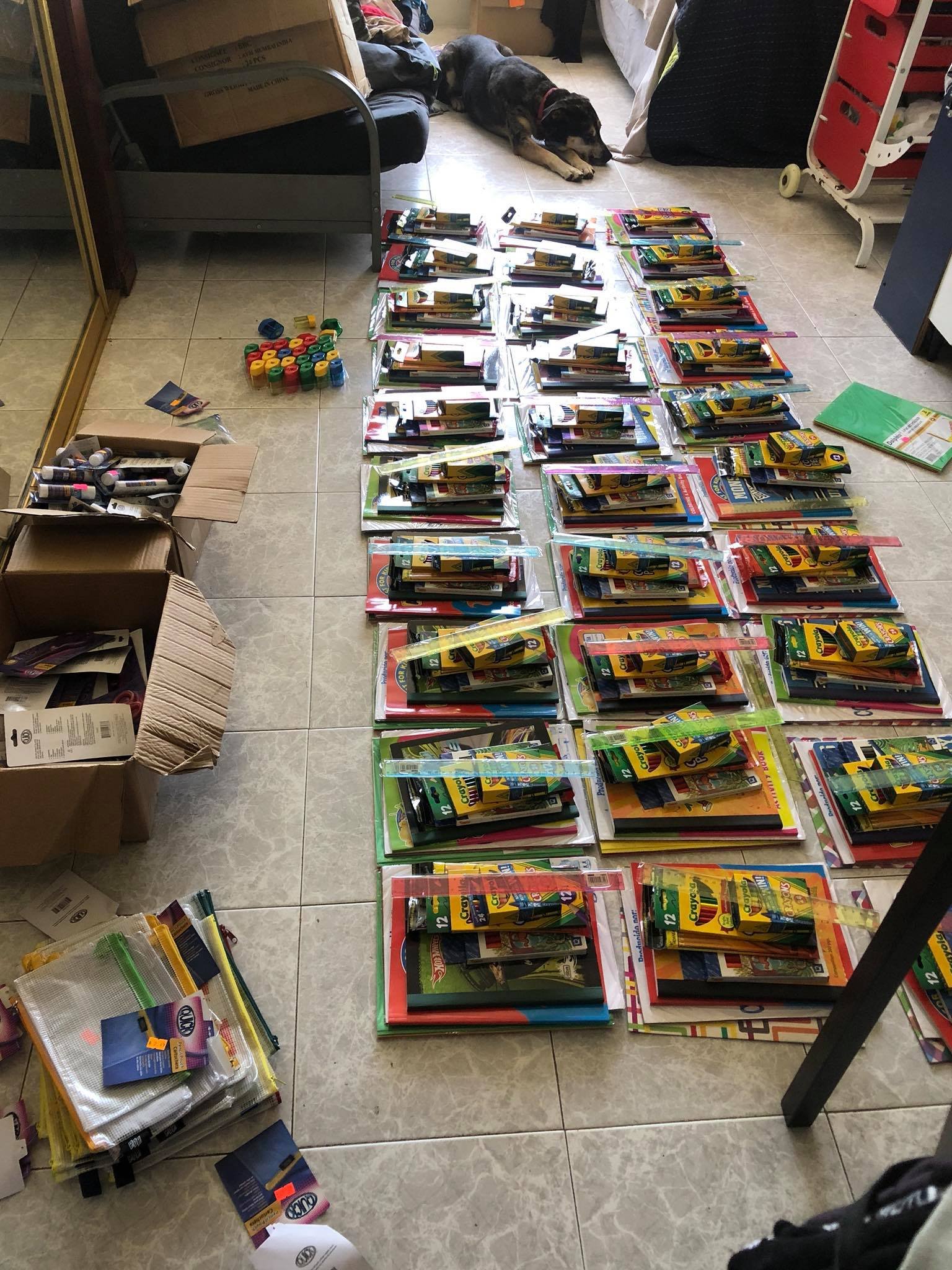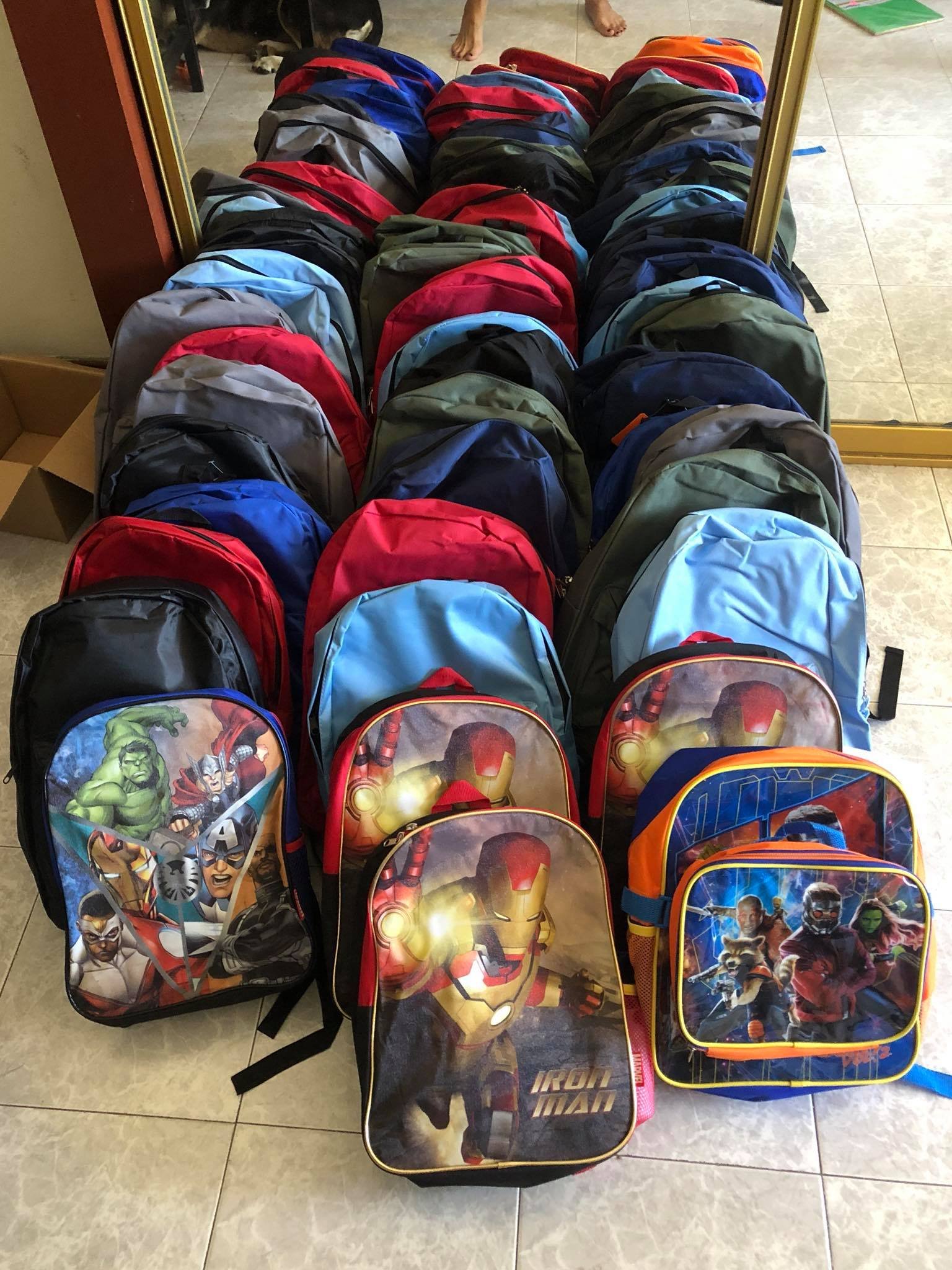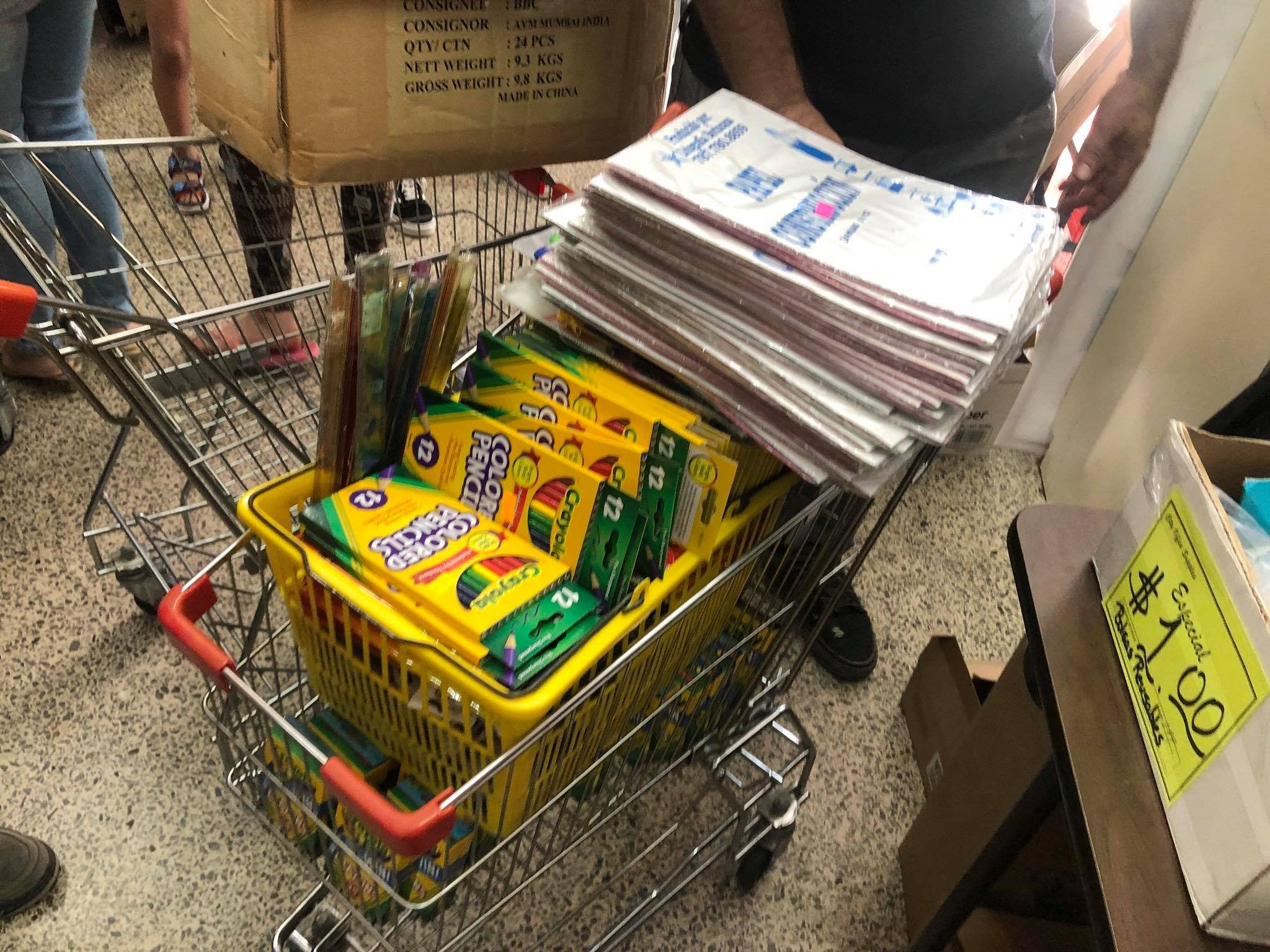 Another person who has relocated to Puerto Rico is Anthony Delgado. He is a programmer and working on Disrupt Puerto Rico 2018 . Set to take place October 20th - 27th. A 7 day music and innovation festival.
Learn More at Disrupt Week Website
"Disrupt Puerto Rico is an exciting new tech conference, being held in San Jaun, PR. It consists of one day of workshops, one day of speaker sessions, and a 24 hours hackathon / startup pitch competition. It is designed to bring together software professionals and entrepreneurs across languages, platforms, and industries. Participants will have opportunities to network, engage, and learn about trending and up-and-coming topics that are shaping the future of technology and business, today. Join our select panel of experts in a fantastic series of talks, workshops, and presentations that include topics such as Crypto Currency, Fintech, Artificial Intelligence (AI), the Internet of Things (IoT), Cybersecurity, Cloud, Mobile Computing and more."
This month Shakrya LaShae Rivera and her husband started a new meetup every Monday called Crypto Mondays at The Poets Passage from 6pm - 9pm in Old San Juan. This is another meetup available besides the Wednesday Crypto Meetup at Delavida at 6:30pm.
As for myself I've been busy these last couple weeks. Which is why the Puerto Rico articles dropped off. Returned to Wisconsin to settle some business and found housing in Santurce.
Before leaving for Wisconsin in August I participated in two more hackathons. Hacking Democracy Hackathon on July 27th and 28th. Was lucky enough to partner up with the right person who had a great idea and we won the hacking democracy hackathon. Ben Brown's idea was Smart Bounty.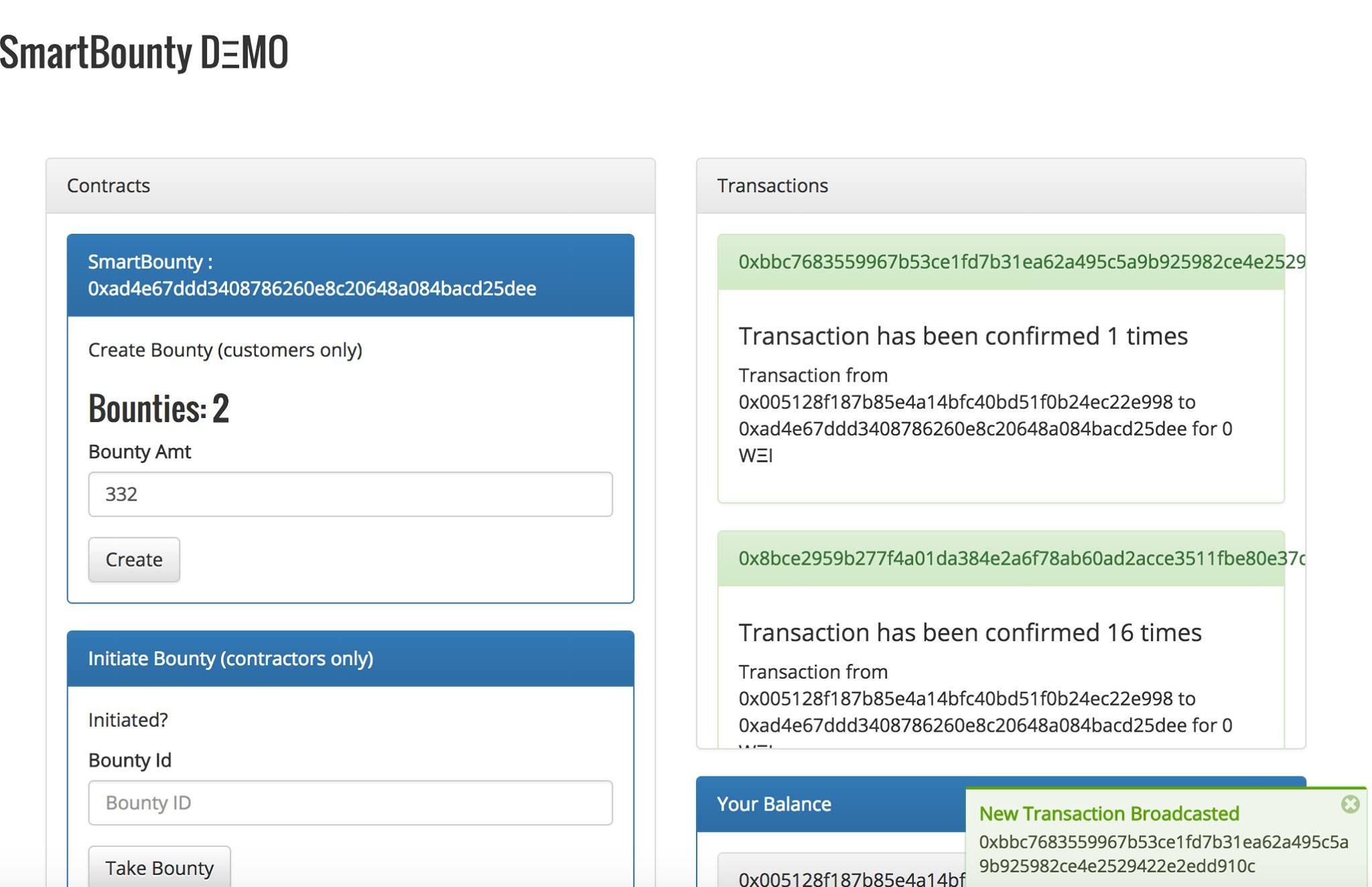 In Ben Brown's own words from his Facebook Post:
"Last Fri/Sat I won the Hacking Democracy hackathon here in PR w/ my hackathon partner Nicki Villa. In situations where gov't services are lacking or non-existent, whether it is ongoing neglect or an emergency situation, there needs to be another option to solve pressing issues.
The solution was a functional prototype of a service bounty system on the Ethereum network, driven by Smart Contracts. It allows a citizen to post a bounty for small services like fixing small damages at a school, potholes, trash. The most powerful aspect is that once a bounty is initiated by a local individual, anyone around the world could further fund the bounty and help get the problem solved.
So for example: if you're in Chicago, you could contribute to a hyper local bounty that goes directly to fix a broken well in a school in Haiti, fund some textbooks for schools in PR- all without any intermediary, middleman cut, or delay in funding. Your transaction goes directly to the bounty, and is held in escrow until the work is done & verified.
Early prototype of course, but that's the idea. Met some great people from Swarm.Fund Chris Eberle , Joe McKinney of Nuhance / Startup Societies Foundation and more. Thx Fabián Vélez Vicente and Link Puerto Rico organizing hackathon "
We won 3 month passes to Piloto 151 co-working space in Old San Juan, a contract with Swarm Fund to do $1,000 worth of work each, $300 dollars cash each, and full-tuition scholarships to Codetrotters coding bootcamp.
A few days after this hackathon Danny Gonzalez and myself were in a bar and listened to a school teacher from New York. She talked about how Puerto Rican children who moved to the mainland are struggling psychologically and financially. She is from the island and quit her teaching job after seeing Puerto Rican in New York who were so poor that they couldn't afford clothes and had two outfits to wear. This one particular child was bullied so much and had no money to wash the clothes regularly that he ended up committing suicide. One Puerto Rican female was cutting herself all over her arms because she felt no one cared. It appears her PTSD left over from Maria kicked in while drinking. She showed Danny and I the video her neighbor's security camera captured of Maria destroying her house she worked hard to buy.
This really hit a sore spot, more so anger about what these children on the island are going though. As part of the Smart Bounty presentation we used the example of a school I attended. It took 1.5 years due to bureaucracy for the underfunded school to fix a hole in the roof. In my classroom in Milwaukee, WI we would be in winter coats, hats, and gloves in a 30 degree classroom in the Wisconsin winter. To fully get Puerto Rican schools up to date on repairs it would probably take 15 years. This is one bit of data we used in the presentation.
Puerto Rico's Children Have Lost More Than 13 Million School Days Since Hurricane Maria
"FAIRFIELD, Conn. (March 20, 2018)— Half a year since Hurricane Maria struck Puerto Rico, school-age children have collectively missed out on more than 13 million full days of learning. Trauma continues for children on the island, which suffers from unstable electricity, water and public services. Many families are still without basic necessities and children urgently need psychological and emotional support, Save the Children warns.
In some rural and mountainous regions, more than 50 percent of households remain without power six months later. Across the island, blackouts are frequent, causing residents to relive the immediate effects of the hurricane long after it has passed. Nearly one in three schools lacks electricity, meaning students cannot attend class full time. Many schools are only operating on a limited daily schedule, from 7:30 a.m. to 12:30 p.m., due to electricity, water and sewage problems.
'Six months after Hurricane Maria, children remain particularly vulnerable. One of the best ways we can support a child's recovery is to get them back into school full time," said Carlos Carrazana, Chief Operating Officer of Save the Children. 'Save the Children remains on the ground and committed to long-term recovery programs focused on resiliency, social and emotional well-being, early childhood development, and of course, education. As someone who grew up in Puerto Rico, I know we can do better for the island's children.' "
Then on August 3rd and 4th there was the IBM Call for Code hackathon. It was mainly a work session for teams to continue working and knowledge sessions provided by IBM. Here are two ideas that were featured at the Call for Code event hosted in Bayamon at Engine 4 co-working space.
Pedro Cruz
One story I heard while at the IBM Call for Code was of someone who went to bed as usual the night before Maria arrived. He just got off work and needed to sleep and set his alarm clock. The next morning he woke up to use the bathroom and there was no roof in his bedroom.
If you're in Puerto Rico and working on an awesome project email me at nicolevilla@coinsailor.com or hit me up on telegram or Facebook.
Stay turned for more Puerto Rico CryptoBlock Reports!