Market drop
As a long term stock market investor I went trough some market drops. Like everything that you do first time and you have no experience, my first drop of stock market was painful and I panicked.
I did't start investing without any knowledge, I was prepared theoretically for market drop but when market has started correction, I have PANICKED and SOLD at LOSS...
I knew all old postulates like:
"buy when there is blood on the streets" or " buy fear and sell hype" or maybe
Warren Buffet's " be fearful when others are greedy and to be greedy only when others are fearful",
But when market start dropping,there are rare people that are new on the market that can hold, see that as a chance for profit and even accumulate more. I was not one of them...
Usually people react on the way like, better save anything than lost all. I was one of them.That was my first painful lesson but without it I wouldn't be successful like I was after it...
This is what is happening now. Crypto market is new, there is lot of people without any investing experience are they are panicking, thinking that everything will go to 0. Some of them start investing with a belief that they gonna become billionaires and when they realize that this is not happening and that they are loosing money instead of earning, panic and selling is there...
I was never GREEDY. Never wanted to earn millions of dollars from 1000$ investment. Chance for it is same like to win at lottery and that is not for me.
My stocks where almost always among dividend aristocrats.
For those who don't know what that means: The Dividend Aristocrats are stocks of companies that have increased their dividend payouts for 25 consecutive years or more.
Even when my first loss happened, I had that type of stocks. With them you can't become super rich but when market is dropping,they are not dropping hard. Most important thing, they pay you dividends so even if market is dropping, you are earning something.This is psychologically very important and every market drop is much easier to take. This is why they are called SWAN stocks.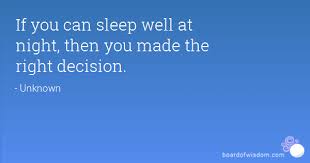 SWAN means Sleep Well At Night.
At crypto market there is no SWAN cryptos by standard stock market rules.
For me, SWAN cryptos at crypto market are those that have or will have future important use case. With some of them you get passive income and it is much easier to HODL them than others.
My crypto portfolio is diversified, but not even close like my stocks portfolio. Reason is because I buy only cryptos that I have belief in and I don't believe that more than 5%-10% of all cryptos will be successful.
Here is my portfolio:
BTC - I am believer in BTC, here is why: https://steemit.com/bitcoin/@cicbar/bitcoin-use-case-in-my-view-and-why-he-will-stay-a-king
EOS - If they realize promises, it will be game changer platform. Dan is genius, his previous projects are great and I believe EOS will be his master piece. EOS is my largest holding.
NEO - not powerful as EOS but powerful enough to be successful plus you get GAS for holding NEO. Passive income with crypto. Great :-)
STEEM - I love STEEM, believe that Steemit will be huge in future and you can earn with STEEM on many ways. One more passive income crypto :-)
TRX - Tron is one more platform that I have belief in. It was pumped and dumped but it's potential is huge. Their marketing is great, they have many partnerships and they will have future use case. Potentially one more passive income crypto :-)
ADA - Cardano will have similar use case like other platforms for DApp. Crypto world is not Highlander and there is no "there can be only one" rule... I believe several projects will be successful and used and Cardano is one of them. Potentially one more passive income crypto :-)
SMART - SmartCash is much smaller market cap crypto than previous ones but I really like their idea and their community oriented approach. With SmartRewards you have passive income for holding it and dough it is much riskier investment then my other investments with less liquidity on market, 24h volume is around 100000 $, it is my SWAN crypto.
NRVE - Narrative is new rewarding social network that will go live this year. It is differently oriented than Steemit, number of tokens doesn't buy you the power on the network and I believe it will be very successful. For sure bot of them can coexist. ICO is still going on and if you are interested here is link: https://www.narrative.network/
These are my largest holdings and beside them I have smaller investments in BTS, ETP, BCO, OBITS, COSS, XP.
This market drop is normal thing and I am using it to raise my holdings. Even if market go lower from here, I don't regret. It is not easy to correctly catch bottom and I only did that few times in my life. More important thing is to invest in quality projects that will make you Sleep Well At Night.
Like Warren Buffet said: "Better invest in a good company at bad price than bad company at good price"
I would like to know SWAN cryptos in your opinion
This is not investment advice it is only my opinion and if you wont to invest, you should do your own research.