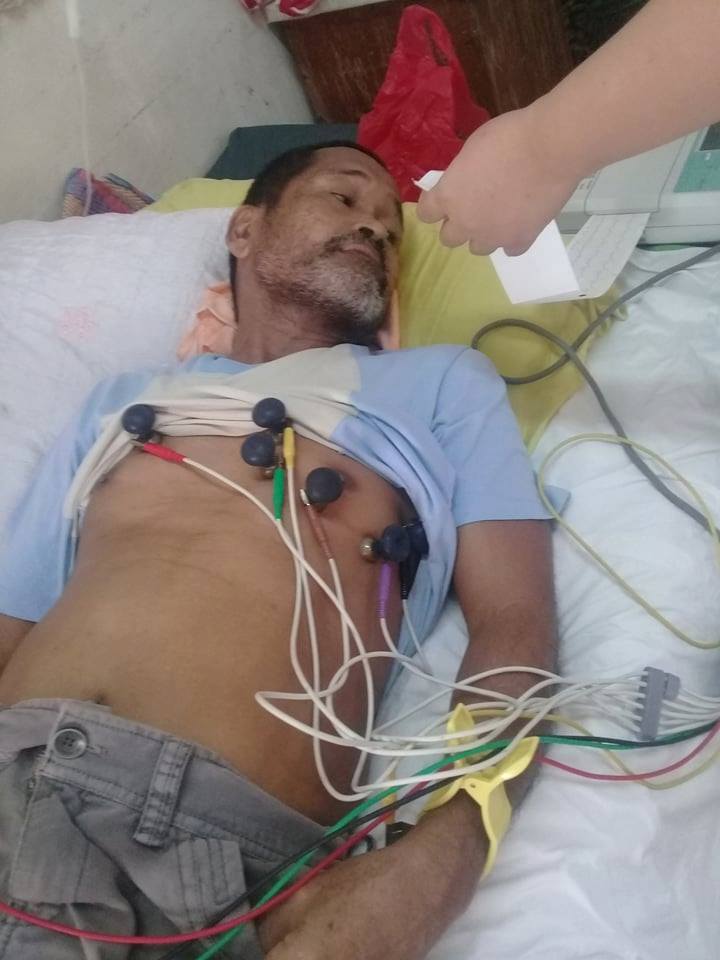 A pleasant day steemit friends! The father of my friend @maeolloves143 was rushed in the hospital last March 13, 2018 at Gregorio T. Lluch Memorial Hospital in the City of Iligan, Philippines.
He's father Saturnino Olloves was diagnosed with:
Acute Coronary Syndrome, Inferior Wall St Elevation Myocardial Infarction, NYHA Functional Class 1 ; Urinary Tract Infection.

It happens when the heart is not getting enough blood. It is an emergency. It includes unstable angina and heart attack. The coronary arteries supply oxygen-rich blood to the heart muscle. If these arteries are narrowed or blocked, the heart does not get enough oxygen. This can cause angina or a heart attack.
It occurs when inferior myocardial tissue supplied by the right coronary artery, or RCA, is injured due to thrombosis of that vessel. When an inferior MI extends to posterior regions as well, an associated posterior wall MI may occur.

Also, he was diagnosed according to his laboratories with UTI.
It is an infection in any part of your urinary system — your kidneys, ureters, bladder and urethra. Most infections involve the lower urinary tract — the bladder and the urethra.
With this matter, as a concern @steemit friend, I would like to ask for you help and support on behalf of my friend @maeolloves143's father. She didn't posted any help in her account for she has no courage to do so. Therefore, I initiated to make this blog as a vessel for financial assistance to her father. You can also visit her recent blog about DONT JUST TAKE CARE OF YOUR FATHER WHEN HE IS SICK and there you can extend help for her through your upvotes. Also, the rewards this post will get will assuredly go to Mae Ann's Father Saturnino. I will keep you updated with documentaries as a validation of all your financial reports.

The pictures below shows the Summary of Fees and Other Prescriptions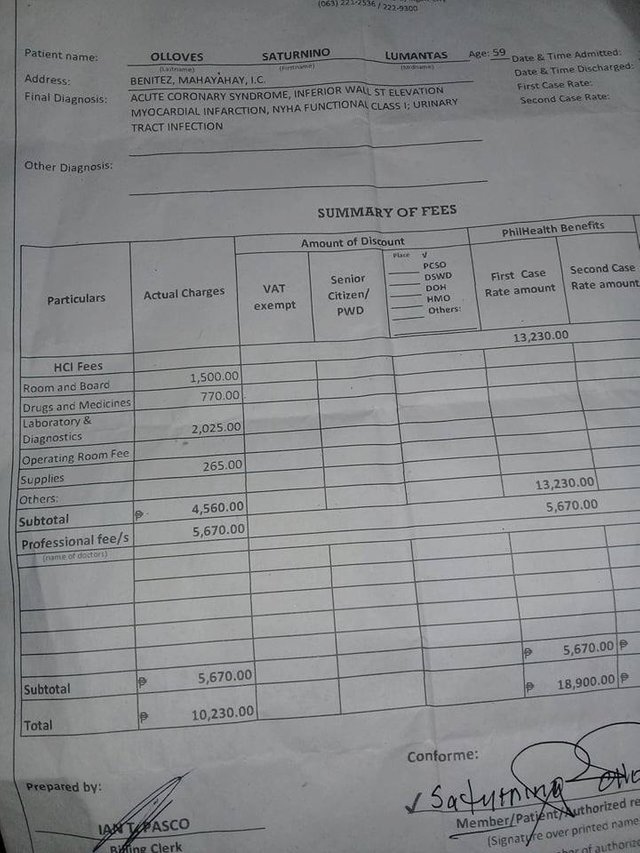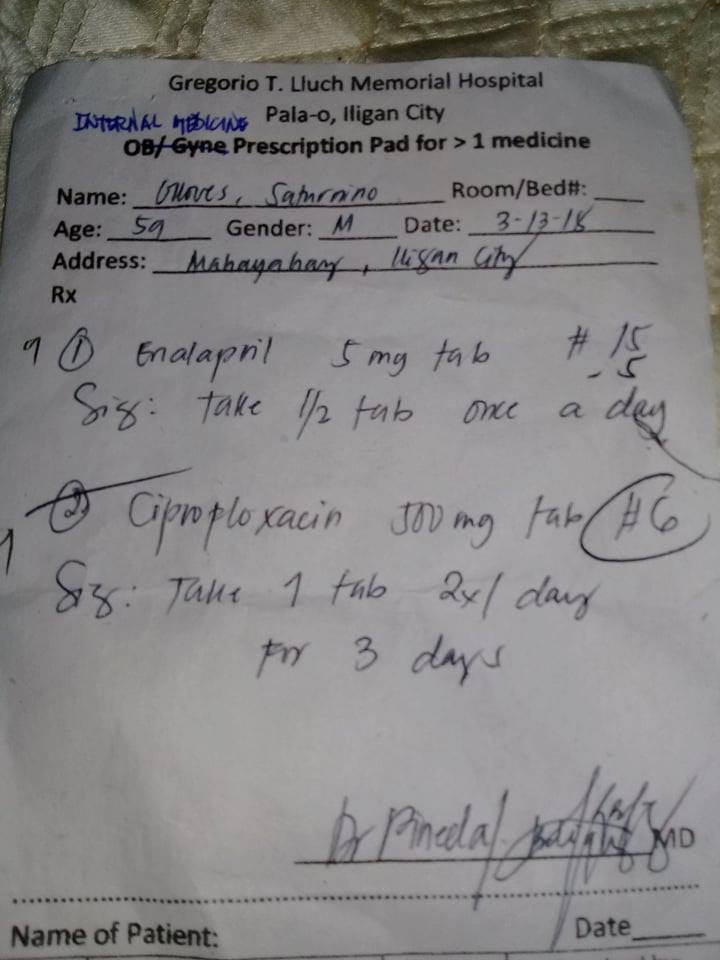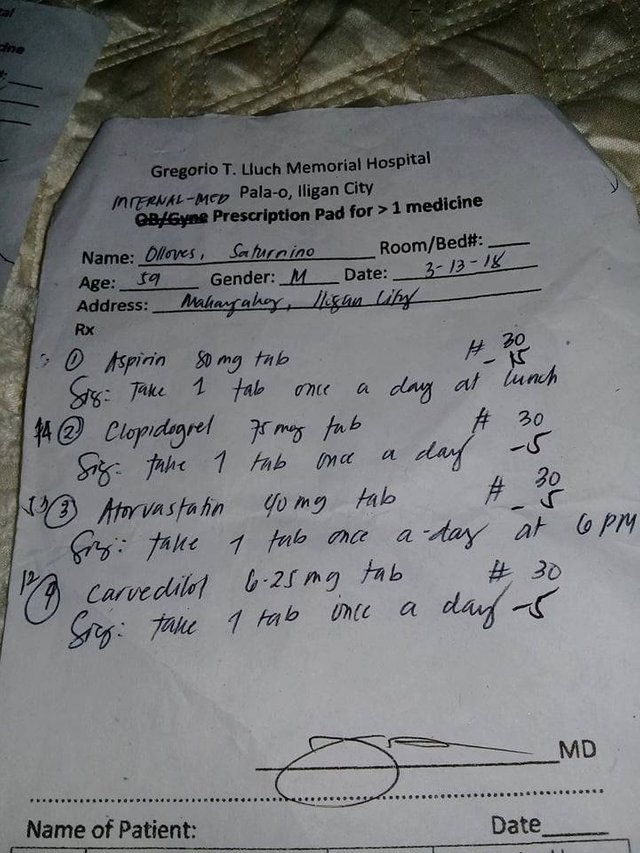 It's total hospital bill is PHP18,900 excluding medical prescriptions given by the doctor.
As of now, they don't have such amount. He's father is a Furniture Carpenter at Lyceum of Iligan Foundation and my friend @maeolloves143 is also a working student of Lyceum's sister's school Iligan Capitol College. He's father was adviced to rest from his job and file an early retirement because of his critical condition. He's father is the only one who's working to meet their daily needs. I know that it is not easy for them to adjust, but with the help and support of everyone, we can make it easier for them.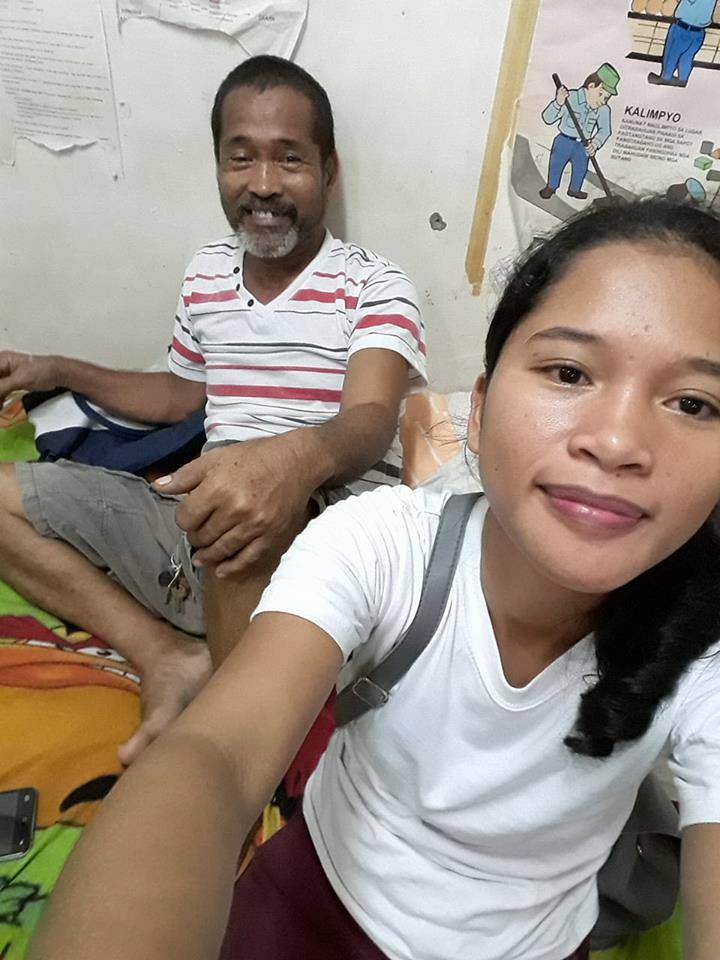 Thanking you in advance for you kind heart to make Mae Ann's Father Heart Back <3

A Father is someone who
wants to catch you before you fall
but instead picks you up,
brushes you off,
and lets you try again.

A Father is someone who
wants to keep you from making mistakes
but instead lets you find your own way,
even though his heart breaks in silence
when you get hurt.

A Father is someone who
holds you when you cry,
scolds you when you break the rules,
shines with pride when you succeed,
and has faith in you even when you fail...
~ Unknown Author