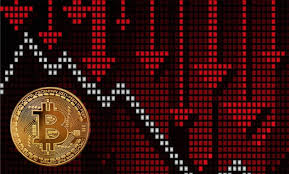 Last days Crypto market is dropping really hard and guys who do technical analyses (I'm not a fan of TA) say that if BTC support line of 8400$ is broken, we will revisit 6000$. Altcoins are dropping even more and if BTC really revisit 6000$ than we will see some incredibly cheap altcoins. Like every market, Crypto market has Ups and Downs and all this what is happening is normal.
What is not normal for me in this situation is human nature and how we behave when market is dropping.
When market is Up and prices of all coins are high, people regret why they didn't bought when prices were low. Now when we have low prices, almost everybody are afraid to buy.
For me, it is very hard to find real reason why people are selling their coins when market start dropping.
Only thing that is understandable is margin call but in my opinion you should never buy with borrowed money.
For example, EOS is at 5$ and STEEM is around 2$. It is really hard to find reason to sell this coins at this prices. STEEM already have important use case and Steemit is growing its users every month.
WHY would somebody SELL STEEM at 2$?
EOS is my favorite token and I believe that it will have huge usage. I don't wanna talk now about it's use case.There are lot of articles and videos about it, if somebody doesn't know what EOS will be used for.
My point again is, if you have invested in EOS than you probably know what will EOS be used for and how huge potential is in it.
If that is the case then again WHY would somebody SELL EOS at 5$?
Sometimes is really hard for me to understand human nature and behavior in market drops. On the other side, that is good for me and I will use this prices to buy more EOS and STEEM.
There is few more quality coins out there ( in my opinion 90% are shitcoins without any current or future use case) at good prices and if you believe in its potential, maybe this prices are good for you like current EOS and STEEM prices are good for me.
I would like to here your opinions about current crypto market situation.
This is not investment advice, if you wont to invest you should do your own research.