A Reliable gateway Into this internet of Value & More Seamless Navigator
Blockchain and cryptocurrencies are a revolution that world is yet to taste the full sweetness of its benefits. From aiding transfer of value between peers to facilitating the overhaul of our organization structures and economy by birthing smart contracts and DAOs, the potential of this revolutionary technology is still far from being fully understood.
Personally, the investing opportunities in these digital assets have attracted me. Not just me, a whole lot of other individual and institutional investors. After observing the all time high rise of Bitcoin, I surely didn't want to miss out again. But then, hopping into the market, was not as easy as I had thought.
Why? ...You may ask😏
Well, it's because of the kind of problems listed below associated with crypto exchanges, which really raised the entry and exit bar into the cryptocurrency market which powers the internet of value, making it a difficult hurdle to cross, ultimately deterring users and enthusiasts.
Problems of Crypto Exchanges.
A Crypto Exchange is a marketplace where individuals can buy or sell cryptocurrencies. Some examples include Binance, HitBTC, Poloniex etcetera. These exchanges are the gateways into the internet of value and out of it. However, these gateways happen to be the weakest link in the entire digital economy that cryptocurrencies promise. This is because of the "crumbling" features of these so-called gateways. In short, we could just call them "ways", since the gates are already fallen apart. Below are some problems that have plagued these marketplaces until now.
Security Breaches

Like conventional monthly festivals, news about hacks of these marketplaces often hits the media, reporting huge loss of value. As at 2011, it was already reported that over 1million BTCs has been stolen in three major heists. Because Crypto Exchanges have often been the weakest link in "the blockchain tech's chain", it has often served as a penetration point. Many high transactions volume exchanges have been targeted severally, by various forms of engineering. In the first half of 2018 alone, a $761million crypto exchange heist.

Non-Compliance

Still on crypto exchanges being the weakest link, if it's not hackers throwing stones at it, it's the government.😂 The spirit of decentralization has successfully taken away this technology from the government's control. However, to regulate scams and hacks, leading to value losses as stated above, it's been subject to some regulations, which most fail to comply with. Hence the stones from the government. 😅
Unfortunately, this has also led to assets loss of users, either temporarily or permanently. It might interest you that these stones are billions of dollars large, as it is reported that the government has seized over $1billion dollars worth of cryptocurrencies, including from criminals.😂

Opacity

Sometimes, these marketplaces are not the victims, rather they victimize their users by leaving them in the dark, often time for selfish reasons such as in-house price manipulations, money laundering, ponzi scheme-like operations etcetera. The government has often time had to intervene, in order to reduce the victims or prevent any at all.

Outages

During the recent bull run of Ripple, from about $0.4 to abou $0.8, in a very short time frame of less than a day, a very reputable crypto exchange blanked out, new orders could neither come in nor old ones get matched. This resulted to losses for investors and traders, day traders especially. Often times when they resume services, they just quickly handle it these orders, they fail to improve their service infrastructure to prevent such events from happening again. I know this because, users complained that it wasn't the first occurence.

In issues of value like these, we often get really emotional and sentimental. This is why when users smell a rat even a day away, in the form of any of the aforementioned problems, even without any reasoning or confirmation, they exit the cryptospace. Also, prospective users are discouraged. To a large extent, this has been one of the reasons for the volatility experienced in cryptosphere.

Well, if you're curious already to know if there could be any exchange that's properly positioned to be devoid of these problems mentioned, then this publication is for you. 🤝🤝
---
---
Based on experience with cryptocurrency markets, in-depth knowlegde of cryptocurrency protocols, the location from which the team of this project operates and their reputation with their clients and the government, they've made plausible claims as regards creating an actual gateway which won't fall apart to become gate---way, that can withstand the stones throne at it or better still prevent some of it. The project is named Blockchain.io and here are their claims.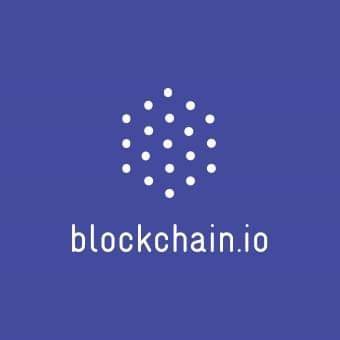 • High Security, Reliability and Accountability Standards:- Blockchain.io promises to ensure top notch security, and create a gateway into the internet of value that can be relied upon and trusted.
• European Leadership Support:- Blockchain.io aims to position its marketplace with the international laws and regulations of the European Union (EU), in order to avoid her stones😂 and also win the european market which has about 510million inhabitants all eager to see how this technology will turnout. Even the government has adopted policies which creates a friendly atmosphere for the development of blockchain technology. In light of this, Blockchain.io's team which believes in the regulated future cryptocurrency - cryptocurrency 2.0 - aims to do anything in their power to align themselves with the set up policies and regulations, to facilitate mass adoption, without client discomfort of course.
• Centralized Exchange & Decentralized Settlement Combo:- Blockchain.io proposes to achieve a drift from the traditional exchanges by combining a low-latency full-featured custodial exchange with a decentralized "trustless" cross-chain "fair-exchange" settlement. In no distant time, it also plans to add to its functionalities, margin trading, propietary lending and peer2peer lending.
• Digital Assets Liquidity Services:- Blockchain.io plans to achieve this by providing brokerage and custody services for institutional investors, aiding ICO and Non-ICO campaigns and listings. Ultimately, this will encourage users to make an entries into the cryptospace, because their exits are guaranteed.
• Advanced Cryptographic Protocols Leverage:- Aside from being actively involved in the constant development of the Blockchain.io internet of value based on their experiences with these niche of software development, they propose to work with the researches and development of the most prominent software devs in the niche as well, who are constantly working to achieve more fluid cryptographic protocols via Hashed Timelock Contracts, payment channels and sidechains.
...But then why should we agree to these claims, we are not so gullible are we? Yes we are not. However this is why these claims are very much plausible.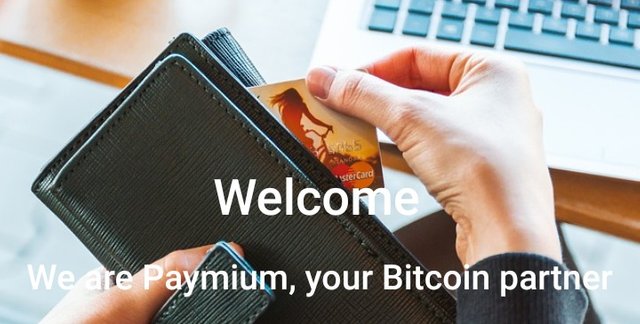 Paymium is the pioneering European Bitcoin exchange founded by the same team since 2011. Currently, it has over 170,000 accounts. Paymium has operated with security and technological capability as its benchmark. As a matter of fact, it has operated hack free since 2013.
About accountability and reliability, Paymium complies by the European Anti-Money Laundering (AML) and Know-Your-Customer (KYC) procedures. Also, on a voluntary basis, Paymium applies for external auditing of their accounts by a European equivalent of the American CPA to ensure transparency.
In addition to these, Paymium has a mobile app (ios and android), Advance trading features which allows for no-sweat trading and easy personalization of trading experiences. Finally, Paymium allows merchant to easily come aboard the Bitcoin ship. See Paymium Website.
The team brings this experience and in-depth knowledge and experience of the crypto world to make Blockchain.io another success story.
Blockchain.io is a gateway to the internet of value** which makes offerings like never before seen in the cryptospace. These offerings include;


a. A Cryptocurrency Exchange
With asset custody services, advanced trading features, and proven security procedures to protect customer databases, digital assets inventories, order book, and the order matching.
Source
b. A Decentralized Settlement.
Fair-exchange ("trustless") protocols allowing atomic swaps, i.e. atomic cross-chain trading of cryptocurrencies without the need for a trusted third-party. The decentralized settlement eliminates the counterparty risk
Source
c. Liquidity Services.
Blockchain.io will offer listing services for selected tokens, i.e. tokens strictly vetted by technology and business due diligences. The company will also offer ICO services, such as the planning and execution of selected ICO campaigns, and market-making services.
Source
The CryptoExchange has some interesting features which distinguishes it from the others.

ICO Support and Listing
Unlike any we have seen before, in a bid to further ensure liquidity of cryptocurrencies and digital assets as a whole and so to aid the ideas of technologists and entrepreneurs see the light of day, this exchange proposes to support ICO campaigns and listing.
Selected Cryptocurrency
Of course, Blockchain.io Team with their wealth of knowledge and experience in these matters carefully vets for sustainability and technical strength before ICOs and tokens before they are listed on the exchange. This is to ensure there's no situation of "List today, Delist tomorrow."
Regulations Compliant and Transparent
Blockchain.io inherits from Paymium the culture of voluntarily inviting credible external auditors to continually scrutinize their accounting records for transparency purpose. And also like Paymium, they are set to comply with the EU regulations to avoid funds seizure of their clients.
Ultra Secure, Decentralized & Reliable Infrastructure.
Blockchain.io aims to create an exchange which will not give up on you in times of high volatility, when there a high gains to be made or losses incurred. with its resilience infrastructure, it aims for minimal downtime even with the highest of highest trading volume. In short, it aims to achieve 2million orders per day, at launch.
In order for users to have a rest of mind, Blockchain.io heightens the security of its CryptoExchange via cold storages (offline storages) and decentralization of private keys. Each cold storage requires multi-sigs to access. The cryptoexchange also possesses other internal security procedures to help users militate against the schemes of hackers.
Other features that will be added as the exchange develops include; Short and Long Margin Trading, Peer to Peer Lending, Proprietary Lending etcetera.See Whitepaper for details.
---
To achieve a successful combo of its centralized custodial exchange and decentralized "fair exchange" settlement, it adopts the finest and most recent of cryptographic protocols.
The protocols help the exchange achieve scalable intermediary-free trustless cross-chain trading of cryptocurrencies. Some of which include;
√ Atomic Swaps: Which enables transactions between blockchains without any intermediaries involved and it utilizes Hashed TimeLocked Contracts (HTLCs).
√ Payment Channels: These allows atomic swaps to actually work. In order words, atomic swap is only possible for cryptocurrencies with payment channels support. Payment channels allow for unlimited bidirectional transfer.
√ Lightning Networks: Blockchain applies this solution to improve its cross-chain trading scalability.
Other Protocols adopted by Blockchain.io includes;
• Tumblebit
• RSK Sidechains
• Elixir Programming Language
• Financial Information Exchange.
---
---
The Blockchain.io trading and charting platform will be available in a wide range of applications. These include mobile (Android, IOS, HTML 5), desktop ( Mac, OSX, Windows, Linux) and also web based applications.
---
---
Benefits of Blockchain.io to Investors, Traders and The Cryptospace as a Whole.
Investors have often been deterred from participating in the cryptospace because of the inefficiencies associated with the entry points - crypto exchanges, especially trusting third parties with their funds during transactions. Blockchain.io eliminates the need for this with its advanced cryptographic protocols. Even more interesting, is that it provides features which caters for any level of investor - retail or institutional.
For traders, with its highly efficient order matching engine and reliable infrastructure, they can be guaranteed that they'd make maximum gains or avoid major losses during periods of high volatility.
Altogether, an exchange like the one Blockchain.io proposes will remove from the media the bad and stigmatizing name that was onced ascribed to cryptocurrencies and the blockchain in general. Hence the blockosphere can finally see substantial growth.
Token & Token Sale.
The Blockchain.io is powered by the Blockchain.io token (BCIO) which is used to incentivize promotion and development of the exchange. It is a utility ERC20 coin which grants access to its holders, some rights and special services of the exchange. Some of these services include;
• Discounted Trading Fees
• Survey Participation Rights
• Loyalty and Rewards.
100million of the BCIO token will be created, of which 55% will be offered for sale in phases. The remaining 45% are distributed as shown in the image below.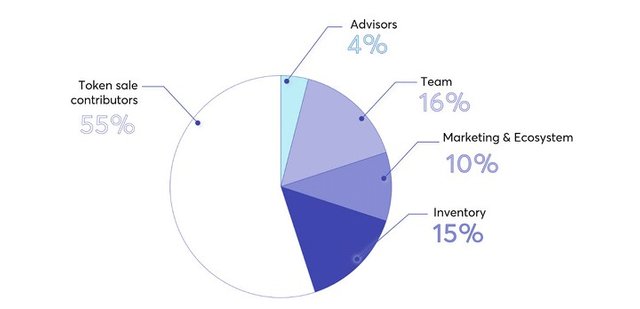 As regards the Tokensale, there will be no softcap as the Exchange will be built anyway regardless of whether the softcap is gotten to or not. Also all unsold tokens will be burned and funds realised from the tokensale as shown below.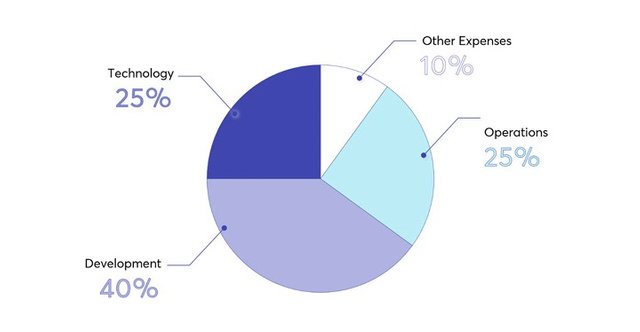 The tokensale began since the 27th of September and will end on the 25th of October 2018.
Currently, there's a 5% contribution bonus, and an additional 5% more from a referral bonus for any contributions made above 100 Euros using the referral code: emwinVWrVCzugXiWVP3z
. Currencies accepted are BTC and ETH only.
It might interest the reader to know that Paymium is in full support of Blockchain.io. As a matter of fact it has committed $2.3M of its treasury funds to ensure the success of the Blockchain.io Project.
In my humble opinion, it makes sense to participate in the crowdsale as the platform will be launched soon, which is very likely to "moon" the price of the tokens acquired with a 5% token bonus now.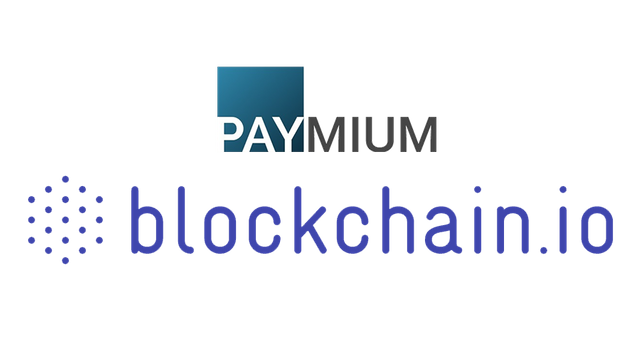 In conclusion, the "Exchange" which Blockchain.io aims to create, is a gateway that altogether withstands the stones thrown at with via its resilient bars it is built with, in the form of advanced cryptographic protocols, ultrasecured decentralized and reliable infrastructure. It's not difficult to envision that this will be the way entrants will take into the internet of value, as its gates are strong and the way is trustless and almost completely free of harm relatively.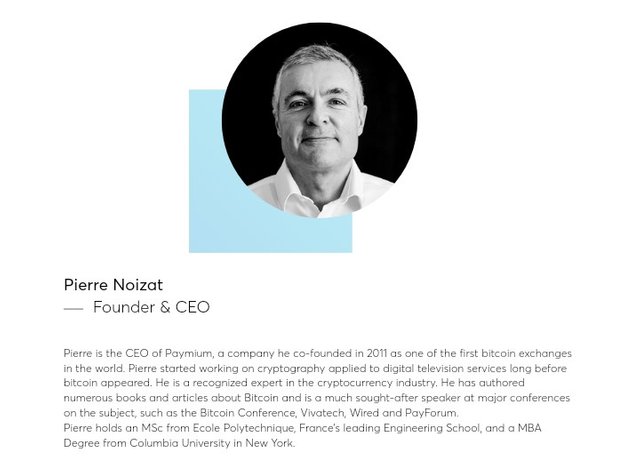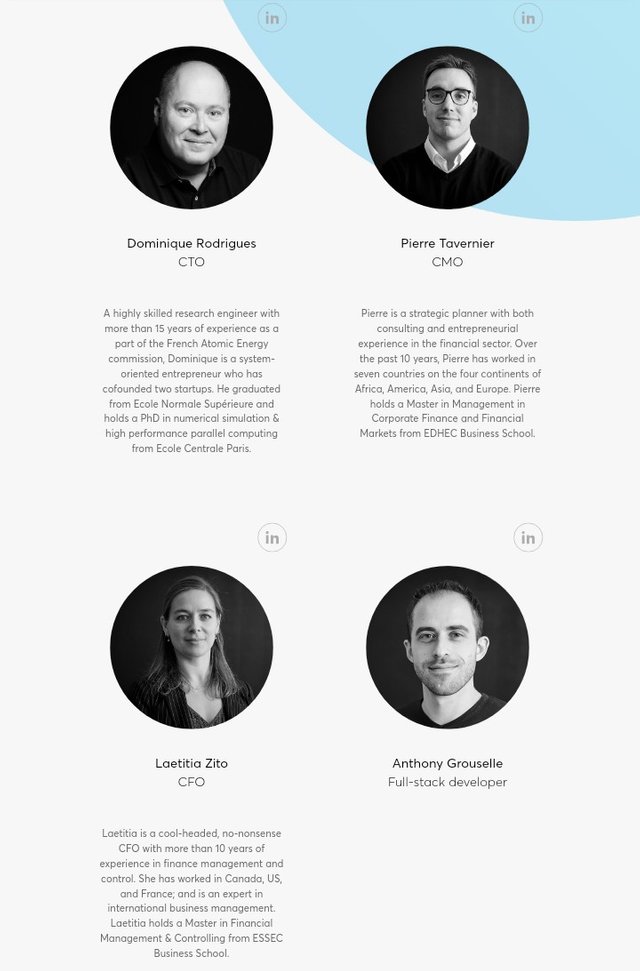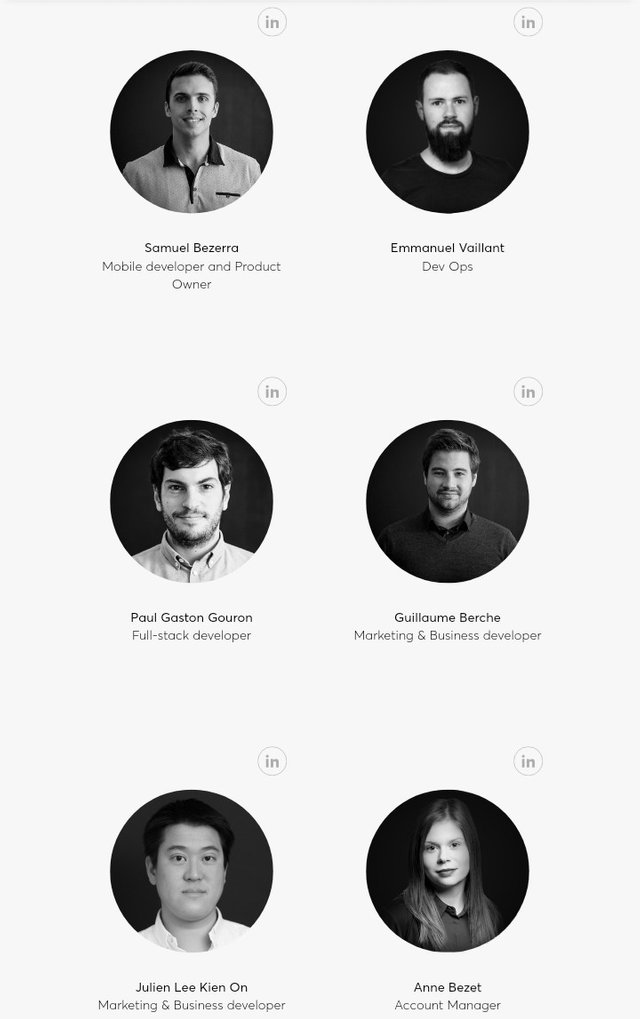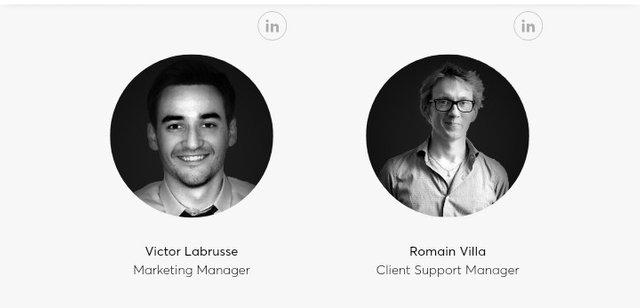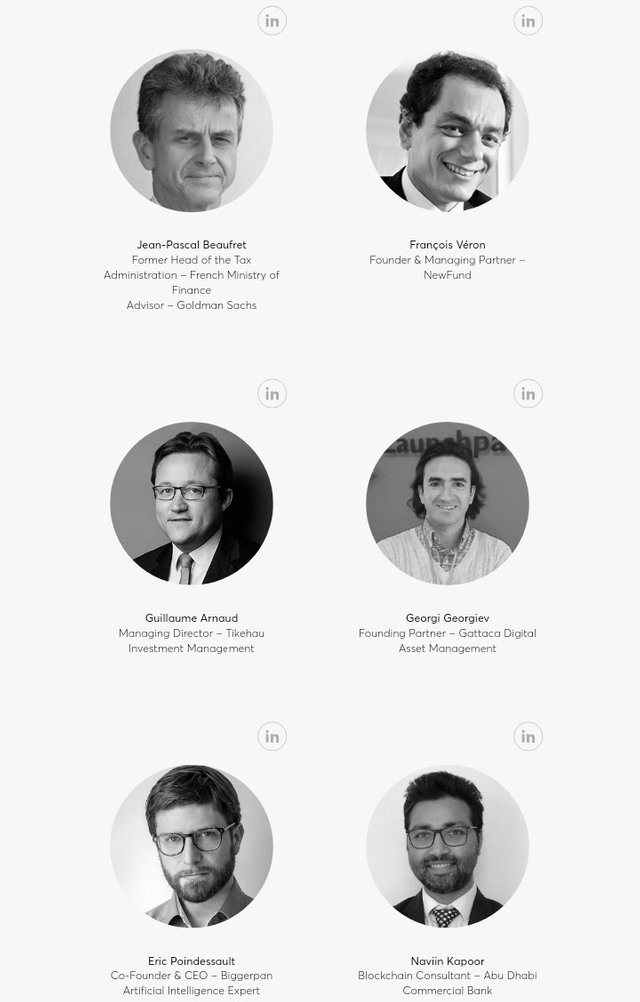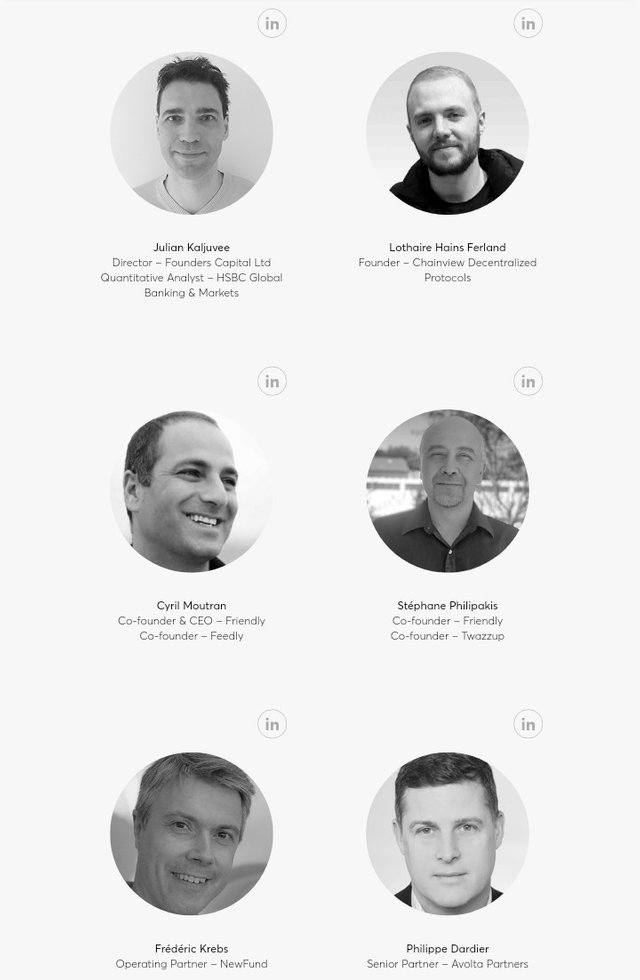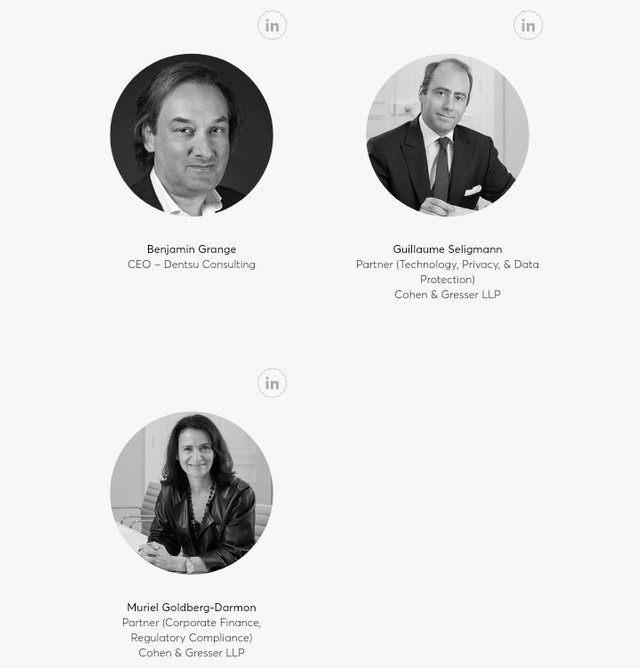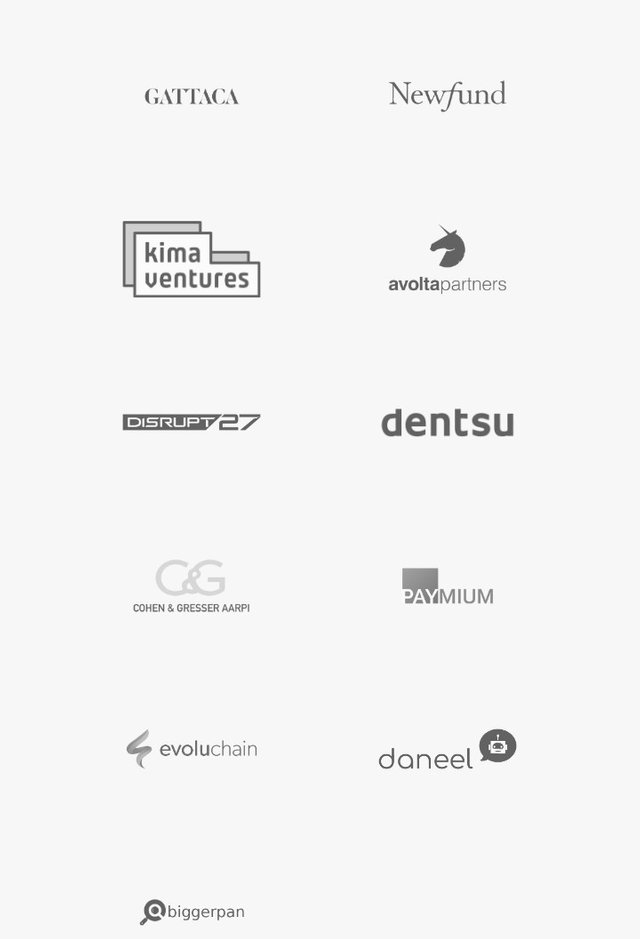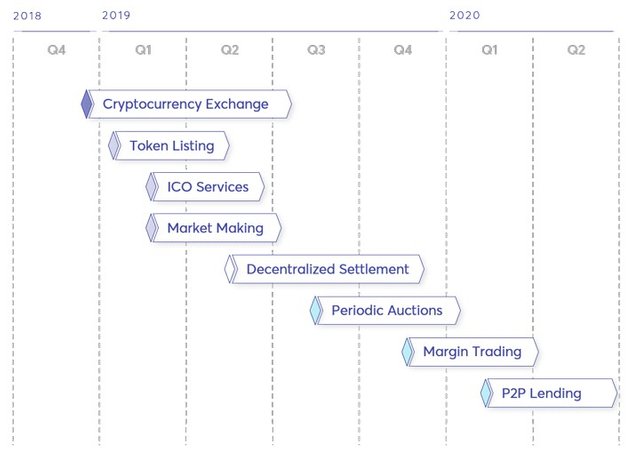 More Information & Resources
All Images are Credited to Blockchain.io.
Shared to twitter_Tweet.