Just a few short months ago many predicted bitcoin hitting 5k by years end and then seeing a large amount of growth in 2018. Instead we crushed 5k and soon 6k and predictions are now set to 10k by years end.
More and more the one trillion dollar market cap is becoming a reality. To put that into perspective if bitcoins market cap was 1 trillion right now it would be worth nearly $60,000 per bitcoin. This is a very real possibility and then some as golds market cap is 8.2 trillion and the stock market is over 66 trillion puts 1 trillion into a very real world case that could happen sooner then later.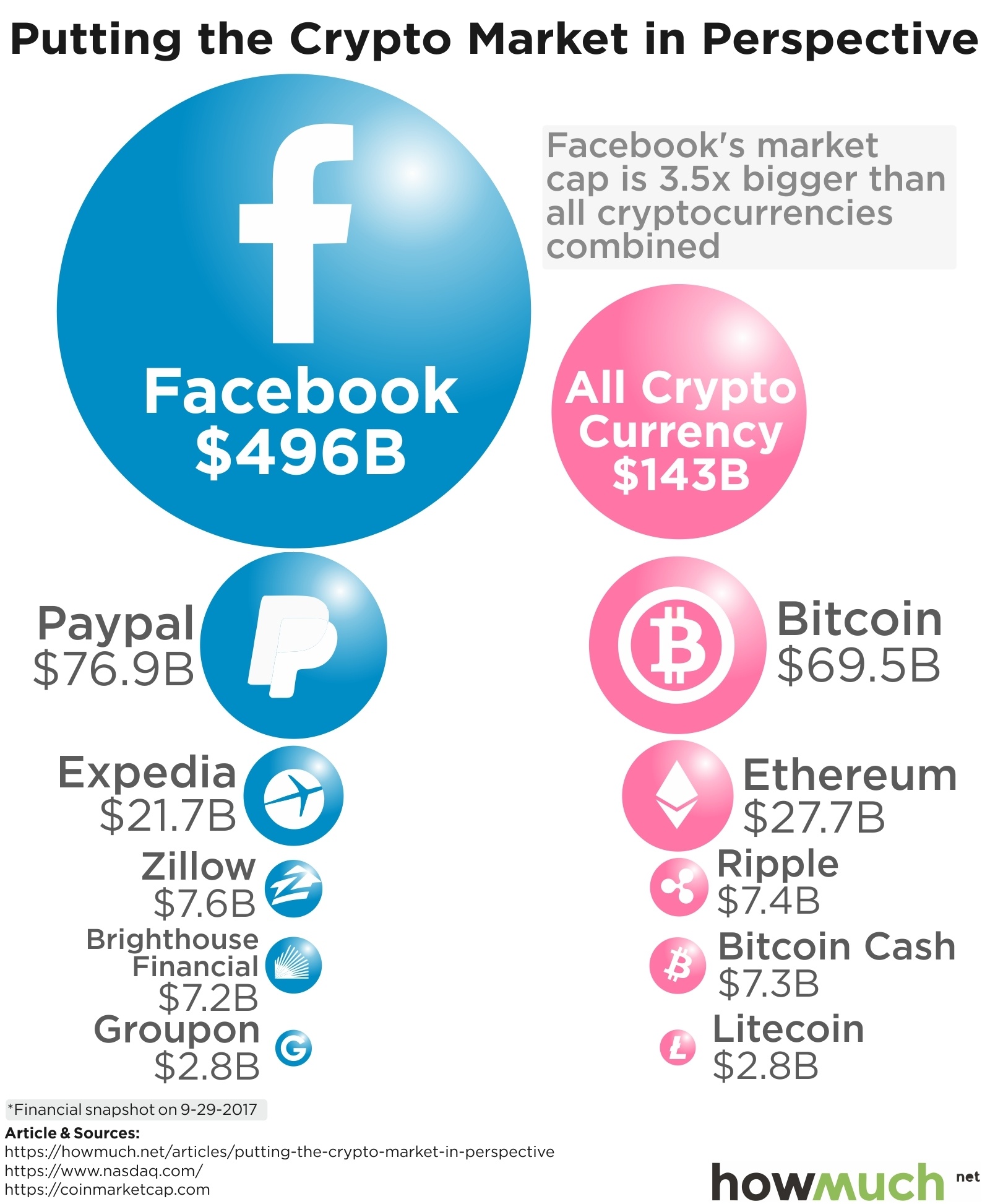 *Image from https://howmuch.net/articles/putting-the-crypto-market-in-perspective
While its a little dated I found this picture to be very interesting to how it compares to companies and was surprised to see Paypal so low honestly.
Bubble or not I still see massive growth and a continued upward trend into 2018 with plenty of room still to grow.
---