$INDIE is the brand new cryptocurrency token that can be earned and redeemed at a growing number of partner sites including: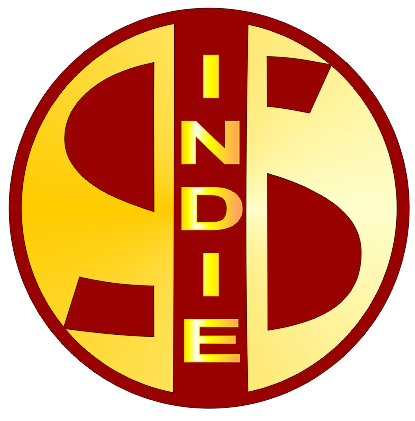 As an introductory offer you can become a Featured Artist on Atom Collector Records for just 2500 $INDIE, which at the time of writing this post was the equivalent of less than $2!!
So how can you buy these $INDIE tokens so you can apply to become a featured artist or just as a speculative investment (this is not financial advice!)?
Well as musicians a lot of us have built up a reasonable holding of $MUSIC from plays we have received on Musicoin and you wouldn't need that many.

At the time of writing this article 1 $MUSIC was worth about $0.013 so about 100 plays or so would be enough to cover the cost of becoming a Featured Artist - if you could do a direct transfer without any costs.
Unfortunately it's not quite as easy as that at the moment so I am going to walk you through the process step by step.
Due to the costs involved I would recommend you transfer at least 2000 $MUSIC. That will cover the costs and leave you with some extra $INDIE for future use.
Step By Step Guide
Before you begin you will need to sign up to:
Once these are ready do the following.
1. Transfer the $MUSIC from your account to your $MUSIC desktop wallet
If you haven't already then you need to install the Muscoin Desktop Wallet.
Choose the correct version for your operating system and if you get stuck then they will help you on Musicoin Forum - Technical Support
Now transfer the $MUSIC from the Musicoin.org website to your desktop wallet:
Firstly open your desktop wallet and copy the long account number that starts with "0x"

Now go to your profile on Musicoin.org and click on the "show options" link

and you will see the option to transfer $MUSIC to another account.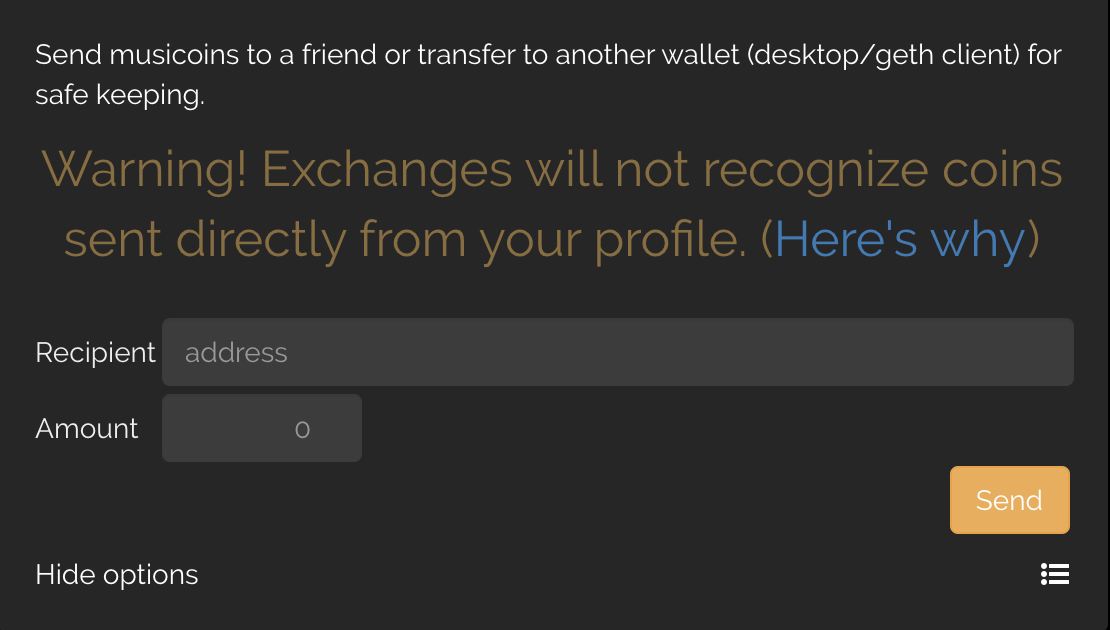 .
If this is the first time you have done this then I would recommend you test the transfer with a small number of coins (maybe 10) just to make sure you have done everything correctly.
Paste the account number you copied from the desktop wallet into the "Recipient" box, enter the amount and click "Send".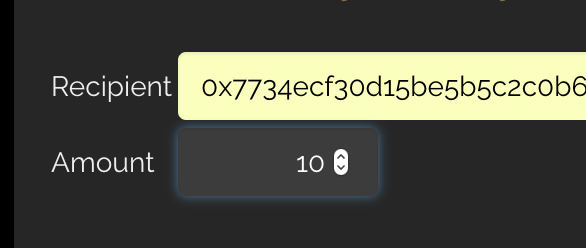 The transfer can taking a varying amount of time but once you see the balance sitting in your desktop wallet you are ready for the next step!
2. Transfer the $MUSIC to your Cryptopia account
Now log in to Cryptopia and click on the Bitcoin icon next to your profile image and select "Deposit".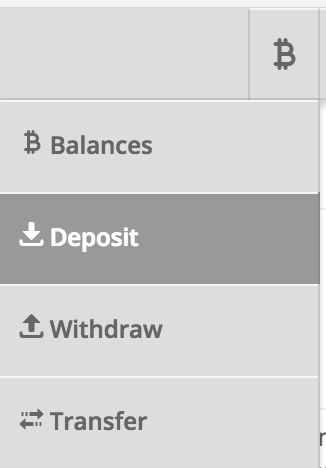 Click on "Select A Currency" and type in "MUSIC" and select "Musicoin" and click "Next".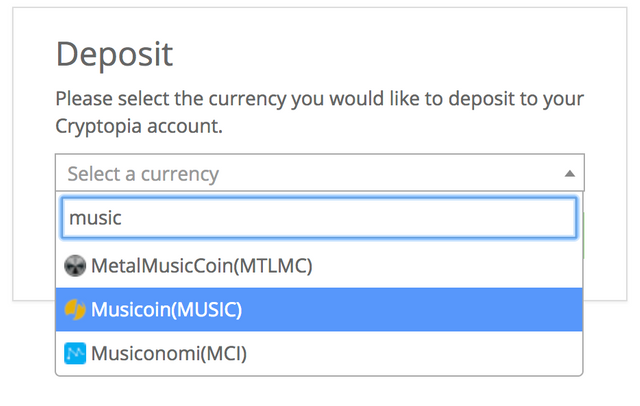 When you go to this screen for the first time I think it asks you to create a new address.
Once you have an address copy it to the clipboard.

Now go back to your Musicoin desktop wallet and click on the icon that looks like a confused Space Invader.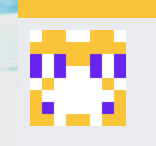 Yours will look different to this as it's like a 2 dimensional bar code representing your account number.
Select "Send Funds" and paste the account number you copied from Cryptopia into the "Recipient" box and enter your wallet password. (Again I would recommend starting with 10 to test the procedure).
This transfer can take quite a long time depending on a number of factors and sometimes the wallet on Cryptopia can go into "maintenance" if software is being updated. Don't worry your funds will appear eventually!!
Once your funds have appeared you are ready for PART 2 - How To Buy $INDIE Using $MUSIC Via Cryptopia - Part 2 - Converting $MUSIC to Bitcoin & Transferring To Bitshares.
---
This tutorial was created by Atom Collector Records.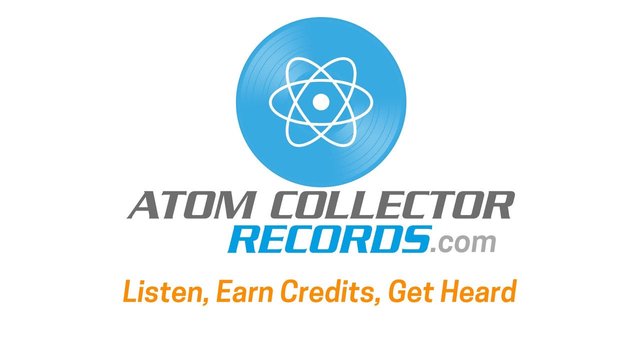 Add dsound tracks and DTube & YouTube videos, get more fans and earn $INDIE!