Upcoming Altcoin Exchange

Today, I found an article on www.medium.com about exchanges, covering an upcoming launch for Altcoin Exchange, Inc which brands itself to be "The Most Trusted Altcoin Exchange". During a time where the tides of regulations are distressing the market, Andrew Gazdecki, founder & CEO of Bizness Apps lets fly an idea to bring altcoin exchanging out of the shadows, to empower any person, regardless of market knowledge, to trade altcoins with confidence.
If you're interested in researching the Altcoin Exchange team visit https://www.altcoinexchange.com. Apparently, you can earn points for sharing prior to the launch via an early access registration invite link. So if you are interested in referral programs it may be worth a look. According to the site, there will be a tracking system built into the exchange that provides monthly commission payouts.
My referral code is: https://www.altcoinexchange.com/share?kolid=H0ZR8
---
Some background research on Andrew to get you started:
In late August 2017, itbusinessnet.com listed an article identifying key features believed to be influential for upcoming e-commerce apps: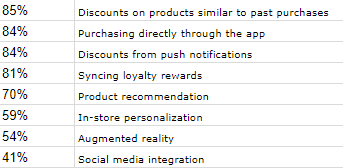 The article quotes Mr. Gazdecki:
"The next wave of innovation that's taking the world by storm is mobile ordering," Andrew Gazdecki, CEO of Bizness Apps, said. "That's because of how easy it is. You walk into Starbucks, and it's waiting for you. People are looking to get things [quickly] and ... conveniently ... When apps are able to tap in and leverage an activity that you do that frequently and give you value on something you're already going to do, that's huge.

References:
itbusinessnet.com
Biznessapps
Andrew Gazdecki's Linkedin