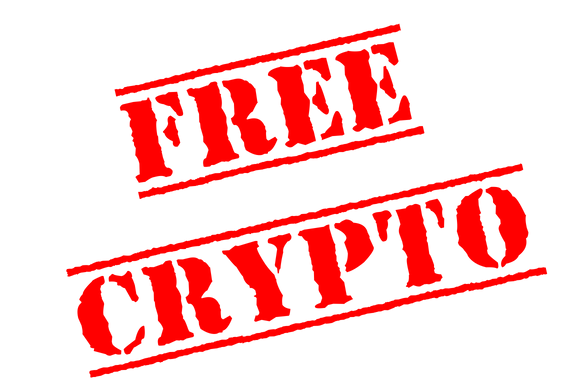 What's better than free stuff? Free cryptocurrency of course! We know that building your initial crypto portfolio can be tough so we've put together a few sites where you can get free cryptocurrency that's different (and even fun!) from the usual faucets and spinners.
Free crypto trading simulator:
Altcoin Fantasy is a free, fun and realistic Bitcoin and cryptocurrency trading simulator that teaches people how to paper trade crypto with zero risk of losing money. Altcoin Fantasy hosts free weekly trading competitions with real prizes such as Bitcoin, Ethereum, Litecoin and Bitcoin Cash. Users start with a fantasy portfolio which they can use to make trades using the cryptocurrency trading simulator during the competition and compete with traders from all over the world. Top players win prizes including free cryptocurrency and everyone has the opportunity to get free rewards such as Coinbase and Binance credits and even an Oculus Go!
Free airdrops:
Airdrop Alerts is the largest airdrop site for crypto enthusiasts to get free crypto. They partner with projects to give away free tokens to help build a community around that project. With Airdrops, blockchain startups have an opportunity to find early adopters of their token: large scale free trials of small amounts of coins or tokens, allowing potential buyers to "try before they buy" and enabling users to experience the utility of the new Blockchain project first hand. It creates brand awareness in the exact same way retailers give away free samples of their product, like Red bull or Snickers do.
Free crypto wallet and free Stellar:
Blockchain.com is an easy to use free crypto wallet and one of the wallets that have been around the longest. You can send and receive crypto and even purchase crypto all within the wallet. Best of all, they're giving away $25 USD in free Stellar (XLM) as part of a promotional campaign with Stellar.
Complete microtasks for free crypto:
Microwork App is an app where users complete small and easy tasks such as taking photos of common items (think handbags, facial expressions, your pet) and get paid in Ethereum. Users can withdraw after accumulating just $1. Now you have even more of a reason to get your selfie game on!
Whatsaround is a new app that pays you for doing what you love. They give away crypto called Shotcoin which users can earn by sharing pictures, upvoting others and commenting on posts. Users can trade coins into real money or use them to shop in Whatsaround's app in their marketplace.