Once you start learning more about the world of crypto currency and ICOs, it's hard not to get pulled in … so proceed with caution!
A couple weeks ago I signed up for the newsletters of many upcoming ICOs, and even though I unsubscribed from a few, some were worth researching further, and some I unsubscribed from because they didn't work for me. Like I mentioned in an earlier post, one of the things I look for in an ICO is token applicability (something I would use, preferably outside their platform or if they have plans to expand, because I don't want to have to deal with exchanges all the time).
I have set aside a small amount of my monthly income for crypto related investments (being adding on established coins / alt-coins or investing on an ICO), and one that caught my eye was Stash, described as "a next generation open source digital currency for the real world."

I like that they offer the things we all look for in any type of transaction, and some additional benefits:
Speed
Privacy
Low Fees
Rewards
From the crypto currency comparison chart they provide on their website, the closest to their new crypto currency would be Dash, except for the strong privacy Stash offers (I can't confirm or deny that statement because I am not familiar with Dash).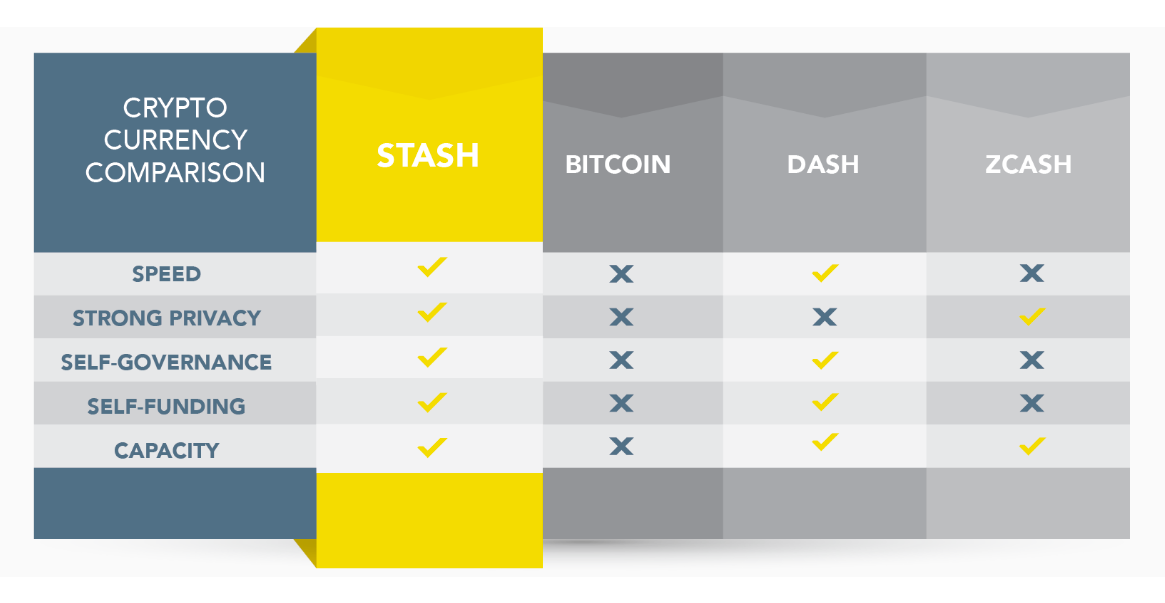 They are also offering a Stash debit card which is supposed to be accepted by "any merchant that accepts traditional debit and credit cards", though I wonder if this is only for online purchases or if it also applies to in person purchases and if it could be used internationally (hoping to find this info on their whitepaper). Additionally they will soon have their own mobile wallet, which should be a useful feature.
I have not made a decision on whether or not I will be investing because I have only checked their website so far (the info I provided above), and still need to read their WP. However, I am still posting this because a couple hours ago I got an email / newsletter from Stash, and they wanted to give their "subscribers" the heads up on their Pre-ICO approaching and how "If you purchase in the first 24 hours you'll get a 40% discount, that's the lowest price you will be able to buy for in our token sale."
So, in case this is an ICO you have been eyeing don't miss out on this bonus (I am a sucker for bonuses / discounts, which is why in case you want to subscribe or participate on their ICO, please use my referral … they have a draw to earn some free Stash, which whouldn't hurt, so if you register you can also participate on the draw ... though I won't be very happy if you win over me ... JK, there are 3 prizes ;) Just in case, this is their sale bonus structure: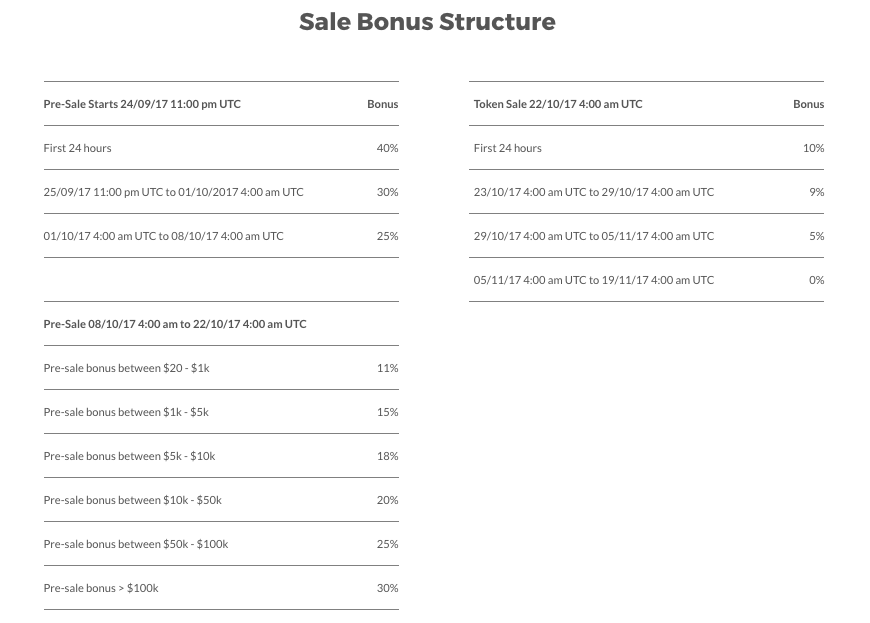 Pre-ICO starts in less than 48 hours (September 24th, 2017 @ 23:00 UTC) and their token sale begins on October 22nd, 2017 @ 4:00 am UTC.
As always, remember that investing on any ICO or crypto currency is risky (as is any type of investment), and there is no guarantee of returns. However, if you do decide to invest, never invest more than you could afford to lose, and before you do it, be sure to visit the company's website, check out the team and read their whitepaper.
What do you guys think? Have you heard about Stash? Will you be investing? Would love to read your thoughts. ☺
Happy ICOing!
Ally
PS. Links to some of my previous posts: