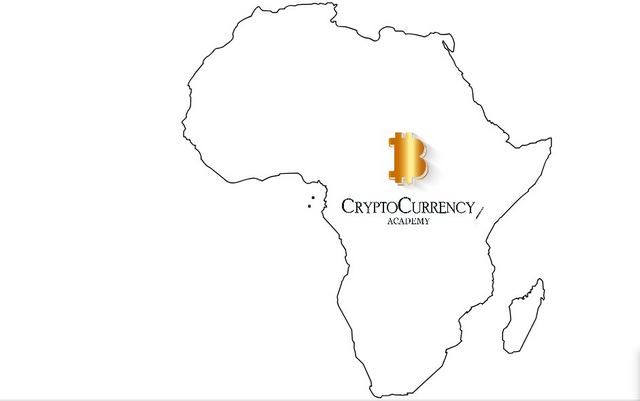 Since February 2018 the crypto markets have been on a deep dive, many got in early and never booked their profits, other got in late that is December last year 2017 and have to practice hodling since the markets did not move in their favor.
I have been in this sphere since 2016 and from experience I have learnt a lot having lost a lot.
There are very many ways you can make money in the cryptoworld and at the same time very many ways you can loose money in the cryptoworld. We are going to at how you can loose money in the cryptoworld and what to do not to loose money.
Blind Investments.
Always do your due diligence this is one very important rule that every investor or entrepreneur should never ignore, make sure that you do a lot of research on the subject topic. Make sure that you understand it in and out. Some of the blind investments people make are on.
False brokers,
I.C.O's,
Airdrops.
False Brokers
On the internet you will find a lot of websites, meet a lot of people on social media accounts such as Instagram, Facebook, Twitter promising to multiply your cryptocurrencies in a couple of days or weeks. What I always say is if the deal is to good you have to think twice. Nothing in this world comes easy so dont look for easy ways to make money just dont....Hahahahahahahaha and dont even think of giving out your money to this fraudulent individuals since you will loose it all or most of it.
I remember back in 2017 January a guy on Instagram approached me and proposed a very interesting topic on how he could multiply my coins from 0.2 btc to 1 btc in two weeks. He did claim that he was working for a lending platform in the U.K and even shared some papers of his legal warranty the story is long but I was duped. Non of this guys are real, non of this offers non of this websites are real so you better stay away okay?
Funny thing one of this guys a very beautiful lady just Dm me right now.


Some of the websites you will come along have to do with
Cloudmining such as Terabox
Bitcoin generator software's.
Telegram Bots that claim to multiply your tokens.
Dont rely on anyone to make the money for you, learn how to make the money yourself,
I.C.O
Some I.C.O's have rendered to be very profitable, the likes of
Lisk
Ethereum,
Neo
Stratis
Storj
Comparing the number of Successful I.C.O's to Unsuccessful I.C.O's I gotta say that Unsuccessful I.C.O's are way more, most rendered to be unsuccessful since they scam and you have likely came across such type of I.C.O's.

The reason as to why you will end up getting duped is because you did not do your research on this coins, your must have locked your head on profits other than the purpose of this start up organisations. Greed for money can be a bad thing.
Their main purpose is what you have to look at and is if it is viable, is it logical? Here are some of the things you should look at before investing in an I.C.O
Whitepaper.
Roadmap.
Community.
Developers.
Purpose.
If a coin does not reveal its developers on their whitepaper everything about this start up organisation becomes skeptical. Why in the 1st place dont they wanna reveal their true identity? its good to take a step further and follow this developers on social sites such as linkedin paying attention at the date of account creation and number of followers. Whenever it comes to money matters it should take you everything to make sure that you are making the right decision.

Try and stay away from lending platforms that do not disclose their developers. Best examples of scammed Lending platforms are Loopx and pagarex.
Airdrops
Most of the Airdrops are free. Dont get yourself twisted between Airdrops and bounties. If there is one way of accumulating coins that can make you very wealthy in years to come is through participating in Airdrops. An airdrop should cost you only your time which is taken to fill up forms / register and complete a couple of requests. I remember Xrp gave out 30,000 xrp for registering yourself an account withGatehub tokens back in 2013, the number of tokens to be distributed decreased over time.
"Everybody should participate in Airdrops , well nobody should pay a dime for it"
You will find a couple of bots or channels on telegram, discord, slack asking you to pay some btc or altcoins in exchange for coins. Well here is the thing, anyone can create tokens, name the tokens and distribute them to the community. There are very many Airdrops out there which are all free and have a very nice roadmap that is viable. Get the tokens , contribute nothing else but your time. You can check Airdrops sites such as [Airdropking}(Airdropking.io).
Cryptotrading.
Buy low sell high , repeat. Seems easy right?
Well it is not that easy, when it comes to cryptotrading there are very many things to factor in before adding a coin to your to trade list. Here are some elements you have to look out for when trading.
- Technical analysis. (T.A)
If you get in on a coin being driven by fear of missing out, trust you me that you are more likely to loose. F.O.M.O attracts losses. Your technical analysis should help you identify an entry and an exit point. At what price do you buy at which price do you sell. Below you will find a perfect example of a simple Technical Analysis with entry and exit points identified.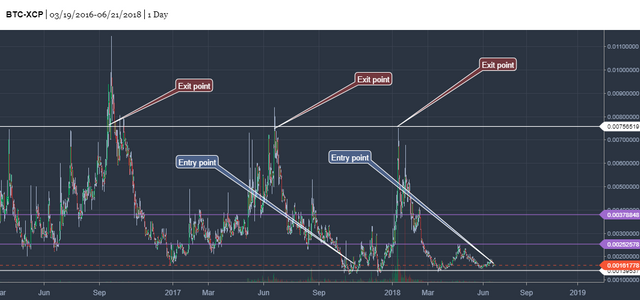 If you make no T.A on your trades then all you are doing is speculating which can be very bad. I would prefer if you tried something else like hodling. Well this is no financial advise.
- Fundamental Analysis.
Looking at Bitcoin which has suffered a lot of negative remarks from many traditional entrepreneurs Warren buffets, Jamie Dimon and at the same time has had a lot of positive remarks or news revolving around the financial instrument. This news are known as fundamentals, it is important to understand how certain news will affect the market, for instance Bitcoin cash hardfork catalyzed bitcoins price surge in 2017, you can check the article on
Hardfrork Profits
The thing is every fundamental has its own magnitude and will affect the markets in one way or another.
It is your core obligation to check out for fundamentals as a trader and trade wisely.
- Pumps and Dumps.
Yea I know, you probably joined a free channel that promises to grow your account and ask you to buy at a specific time. The owners of this groups benefit a lot since they buy early and sell when you guys are buying. You get used to make some guys money that is the owners of the channels and some guys in the paid channels.
99% of people who participate in Pump and Dumps end up loosing their money. This is what happens, you will find yourself buying in high , 3 minutes later the dump will happen,you will fear and sell low.
Buying high to sell low , that is how you make a loss in cryptotrading.
Check out my other articles on:-