ONAM: TACKLING THE ISSUES USERS FACE WITH EXCHANGES
1. 0 INTRODUCTION
Exchanges are a necessity, in order to promote transfer of value on the blockchain. They ensure that users can derive value from the market, and also generating income along the way.
Over the years, there have been a number of exchanges, and some have run out of business, run foul of government regulations or just cannot meet the needs/demands of their customers.
The cryptocurrency industry is evolving at a very fast pace, and exchanges need to be ready for the challenges that come with mass adoption, seeing this will ensure that these rapid changes continue to come up.
What is ONAM?
ONAM is every crypto traders dream, and it ensures that all problems associated with trading on exchanges are done away with. Really done away with. ONAM ensures that guess work is not needed, but users have ample tools to ensure they succeed.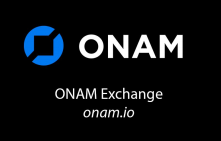 2.0 PROBLEMS FACED BY EXCHANGES
2.1 SAFETY AND SECURITY BREACHES
In the first six months of 2018 alone, about $730m (ONAM WhitePaper, p6) has been lost to security breaches. As mass adoption becomes a reality, this will only be on the increase, and well executed attacks can be expected and also prepared for by exchanges in the near future.
2.2 SCALABILITY LIMITS
Most existing exchanges are not prepared for expected growth in the sector. Influx of new traders into the market in late 2017/early 2018 exposed the fact that exchanges lack the much needed flexibility to accommodate these new entrants. As a result of this, overloading of exchange matching engines was rampant, even in the bigger exchanges.
2.3 MARKET MANIPULATION
Techniques such as pump and dump, spoofing and wash-trading are rampant in the cryptocurrency industry. A lack of regulatory laws could also be pointed to, as this will not be tolerated in traditional markets, due to stiff laws and regulations already being in place.
2.4 POOR CUSTOMER SUPPORT
Poor customer support is one of the primary things customers complain about, when it comes to exchanges. This can be extremely annoying and leave a sore taste, because in many cases, these queries left unanswered have to do with breaches/loss of funds. 2FA and being locked out of their accounts are other reasons.
2.5 POOR MARKET LIQUIDITY
The existence of large margins between "buy" and "sell" bids ensures that manipulations can be effected easily.
Some exchanges are also known to participate in unprofessional activities like spoofing, in order to make their order books seem richer; Hence, benefiting from fluctuations in prices.
2.6 COMPLIANCE TO REGULATIONS
Organisations and individuals that are looking to enter the market are discouraged when they see the lack of regulations that exist in such an unstable market. A clear regulatory framework is needed, to ensure that everyone is adequately protected.
3.0 ONAM'S SOLUTION TO THESE PROBLEMS
3.1 SCALABILITY
ONAM is prepared for any unexpected influx of users, as this can happen at a moments notice. They have ensured that there will not be any lags with regards to their machine engine. When needed, ONAM can handle more than 10 million transactions per second, along with a low latency of 40 nanoseconds.
This means that ONAM will not choke like other exchanges, when an unprecedented number of new users storm its exchange. Business will go on as usual, and this will also ensure that the confidence of users in ONAM will grow naturally.
3.2 SECURITY
ONAM has developed its personal Advanced Threat Prevention, Intrusion Detection, and Trade Surveillance systems, to ensure that users are kept safe. This is aside industry standard DDoS protective measures, 2FA and anti-phishing. Machine learning is the force behind it, and ONAM also makes use of encrypted databases. Threats will be detected in real-time, to prevent breaches before they occur.
3.3 MARKET MANIPULATION
ONAM is able to monitor trading activities, by making use of its Real-Time Market Surveillance, Supervision and Compliance system which is powered by machine learning. Pre-trade and post-trade data is analysed for discrepancies. This ensures that ONAM can generate Suspicious Activity Report for industry regulators.
3.4 CUSTOMER SUPPORT
ONAM is hoping to offer round the clock support in multiple languages. This will ensure that they will be available to attend to customer queries at a moments notice (Actually within the first 15 minutes). they also hope to have live chat support up and running within the first six months.
Customer Support related problems features very high on the list of things users complain about a lot of exchanges. Everyone likes to be heard and made to feel important. Attending to customers' queries in a timely fashion will ensure that users will not only be happy to stay, but will be glad to refer others to an exchange that finally listens to customers and tries to resolves their issues on time.
Some issues customers have are related to their assets, and when these are not attended to, users cannot perform any tangible actions and will also be unable to fulfill the purpose of being on the exchange.
This will also ensure that other exchanges sit up, or be left behind, and the menace in the industry will be gradually nipped in the bud.
It will also ensure that the platform grows, and due to the fact that they are able to process in excess of 10 million tps, they will be ready to meet the needs of an ever growing trader base.
3.5 POOR MARKET LIQUIDITY
ONAM hopes to attract large market makers, high volume traders and miners via incentives. By making use of order books from more than one exchange, they also hope to be able to handle issues related to high spillage and market manipulation.
3.6 REGULATORY COMPLIANCE
ONAM has retained a top legal firm in the US, to ensure that it does not run foul of government regulations.
Running foul of government regulations has led to the shutdown of countless exchanges, and this effectively meant that users funds were in jeopardy. Being complaint will mean that ONAM can focus on meeting the needs of its growing user base, rather than always looking over their shoulders on being on the run.
When an exchange is compliant, its users can trade in peace, and only then can that exchange hope of raking in substantial income.
4.0 ONAM's FEATURES
Robust Risk Management, Trade Surveillance and Advanced Trading tools.
Security system powered by machine learning.
Advanced order types such as Take Profits, Trailing Stops, Iceberg Orders, Good Till Cancelled and Fill or Kill.
Access to regulatory compliant Margin Trading.
Margin lending (Ensures users can earn interest on funds provided to margin traders).
Composite Index Fund. (Enables users to be exposed to multi crypto assets).
Paper Trading feature.
Highly responsive UI that is also easy to navigate through.
Trade Assistant which offers features such as trade alerts and Signals. (For token holders only).
Auto Trading.
Provision of ONAM's Social Media and Market Sentiment Analysis tool, to users, to ensure that they can analyse market conditions for themselves and make better decisions. (For token holders only).
Market Scanning: Ensures traders can trade on specific coins/tokens, based on inputed criteria. (Available to only token holders).
Advanced Charting: Ensures users are able to chart any given asset on the platform.
Trading experts to educate users on best practices to be successful.
News and announcement feed.
Push Notifications
OTC Trading
Multi-language UI
Multi-language 24/7/365 live chat support for users.
FIX Servers for institutional traders.
Affiliate Program
Advanced and custom API's


Exchange UI Preview


5.0 EXCHANGE FEES

6.0 ICO AND TOKEN SALES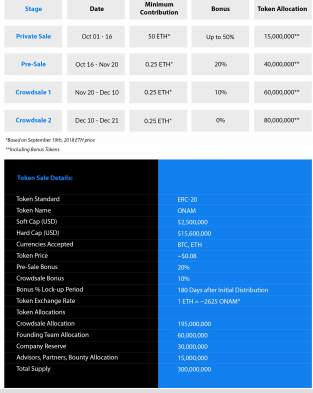 ONAM's Initial Coin Offering of its ERC-20 token, ONAM will be on the Ethereum network. Sales began on the 1st of October, and will be concluded on the 21st of December or when 195,000,000 tokens are sold.
Total number of tokens is set at 300,000,000. token generation and allocation will only occur at its conclusion.
SoftCap: $2, 500, 000
HardCap: $15, 600, 000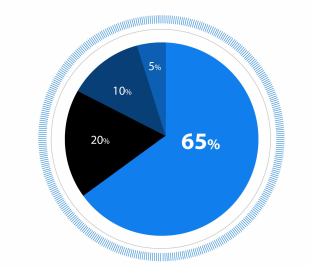 Token Allocation
65% is allocated to ICO sales
20% to the Team (vested shares)
10% will be allocated to ONAM's emergency reserve
5% wil be reserved for bounty programs, advisors and strategic partners.


Token Sales Fund Allocation

50% will be allocated to development.
25% will be allocated to marketing needs and PR.
15% will be used for running day to day operations.
*10% will be used to cover legal expenses.
To get the best out of ONAM's platform, users will need to hold ONAM tokens. ONAM also hopes to buy back at least 50% of tokens and burn them. KYC and AML procedures are also mandatory.
7.0 USE CASES
John is a crypto enthusiast that was locked out of his account, and was eventually a victim of an unfortunate hack, where he lost all his assets. He tried every means possible to get in touch with his exchange, to see what could be done. Perhaps, the damage could have been reduced or stopped, if he had been able to get in touch with them in time. About two months later, John heard back from them, at which time he had already lost interest in exchanges.
Reading about ONAM on CoinMarketCap, John feels that they seem to have the interest of their traders at heart, and leans towards giving their platform a trial. Using ONAM is very easy and customisable for John. He is also able to enjoy very low fees, and he has access to more tools to improve his trading activities than ever before. As long as ONAM doesn't deviate from this path, John has decided that he is going to call ONAM home and invite his friends and loved ones, via ONAM's affiliate program.
8.0 SUMMARY
ONAM's super-low fees will ensure that much more value will be added to the trader, and less will be taken away.
Most exchanges charge so much in fees, that only large volume traders can make substantial profit. This is another way that ONAM shows it has its user's best interest at heart, and hopes they succeed. In other words, less fees means more funds to "play" with for traders.
By having so many financial tools available to traders, the likelihood of users losing more funds than they gain is drastically reduced.
Having some tools reserved for token holders will also ensure that the purchase of their token is promoted and will also help in strengthening and sustaining the ecosystem.
Users will have a truly one-stop stop to meet their needs, rather than being all over the place and achieving nothing.
If there was a phrase to describe ONAM, I have no doubt that that will be Putting the Customer First.
TEAM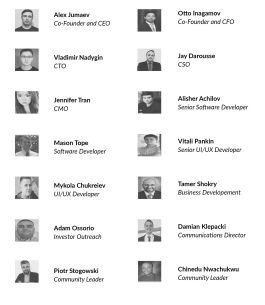 ADVISORS




ROADMAP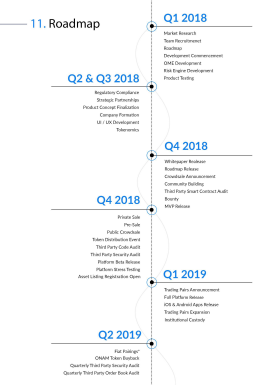 More Information & Resources:
ONAM Website
ONAM WhitePaper
ONAM Telegram
ONAM Reddit
ONAM Medium
ONAM LinkedIn
ONAM Instagram
ONAM Twitter
<a href="https://bitcointalk.org/index.php?topic=5044081.msg46521506#msg46521506">ONAM Bitcointalk
My entry to the originalworks contest that can be found <a href="https://steemit.com/crypto/@originalworks/1300-steem-sponsored-writing-contest-onam">here
Twitter link
https://twitter.com/SoliBayNG/status/1062385662123560961
onam2018 onamtwitter