2300 STEEM ~ Sponsored Writing Contest: Patron
Welcome to the @OriginalWorks sponsored writing contest! Status: CLOSED Accepted Languages:
Start Time: ~9 PM EST, Saturday
End Time: CLOSED.
Special Twitter 0.5 STEEM bonus!
Details outlined at the bottom.
This is a call to all great Steemit writers! Patron has sponsored a Steemit writing contest!
Please make sure to read the contest topic carefully. Good luck!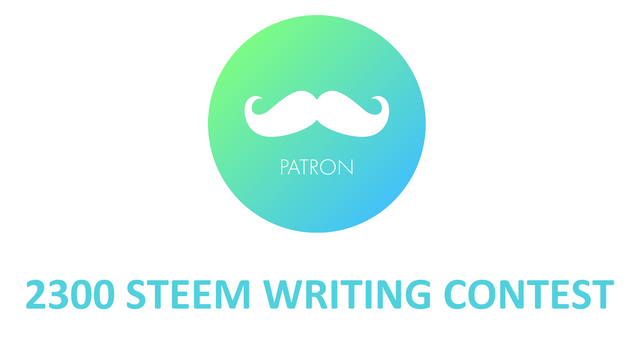 Prize Pool Total: 2300 STEEM Prizes: 1900 STEEM + 400 STEEM (100 bonuses of 4 STEEM!) + Twitter Bonus (Details Below)

1st Place: 117 STEEM
2nd Place: 110 STEEM
3rd Place: 100 STEEM
4th Place: 95 STEEM
5th Place: 85 STEEM
6th Place: 80 STEEM
7th Place: 75 STEEM
8th Place: 70 STEEM
9th Place: 65 STEEM
10th Place: 60 STEEM
11th Place: 55 STEEM
12th Place: 50 STEEM
13th Place: 45 STEEM
14th Place: 40 STEEM
15th Place: 38 STEEM
16th - 20th: 30 STEEM
21st - 25th: 25 STEEM
26th - 30th: 20 STEEM
31st - 40th: 17 STEEM
41st - 50th: 15 STEEM
51st - 60th: 12 STEEM
61st - 160th: 4 STEEM Bonus

Deadline: 72 Hours
All articles must be submitted within 72 hours of this post to be considered!
Changes in submission rules below
Influencers and the Social Media Economy
Long ago were the days when the term celebrity applied only to those people made famous by some institution whether it be artistic, scientific, athletic, etc. Today individuals can use the power of SNS (Social Networking Service) via their mobile device to interact with and influence millions of people to the same effect as celebrities we idolize.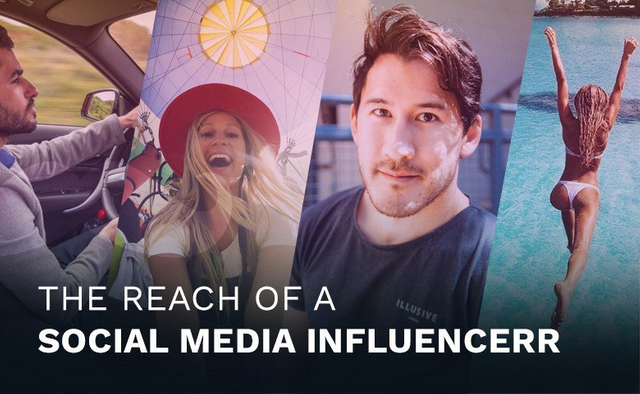 Influencers are people that can affect the behaviors of their followers on social media networks such Instagram, Facebook, and YouTube, to name a few. Influencers are often sponsored by companies to promote their products to the people following them. Many goods are advertised through social media as individuals are sometimes more relatable than brands and share a real connection with the other individuals that subscribe to them.
Patron and Sharing the Influencer Economy
Marketing is a difficult problem to optimize. Often the forecasts surrounding the results of a planned marketing project are inaccurate. Patron is a novel idea combining the Social Media market as it stands with the new sharing economy as introduced by AirBnB and Uber.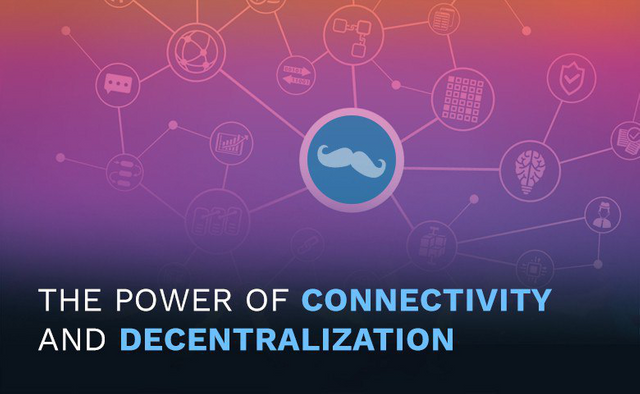 One of the things
Patron
does is divide influencers into categories and rank them based on their followings. This is extremely useful to sponsor companies who could not, until now, be sure of the effectiveness of their marketing campaigns.
Patron allows its influencers (one of three user-types; the others being fans and sponsors) to share their followers with sponsor companies that are looking for targeted marketing. This creates the opportunity to price various influencers accurately based on how many followers they have and how often their followers purchase goods.
The blockchain is very useful in this model as it does not require any third-party escrow service to connect followers to influencers, and influencers to sponsors. All of the transfers and receipts of value between the members of the network will be immutably recorded.
How does Patron determine an Influencer's worth?
Patron
has three criteria by which it judges its influencers.
Number of Followers
· The number of people are available through this user's network
Engagement Level
· The frequency of engagement between the influencer and their followers
Reputation
· Reviews of the influencers from their followers
The Patron Model
As mentioned earlier, there are three different user-types in the
Patron
network. They are as follows:
Host; or Influencer
Guest; or Sponsor
Fan; or Follower
Influencers (Hosts) can set contracts with sponsors to secure a stable income over some length of time. During this period the influencer might only promote the sponsor's materials if their contract stipulates so. In this scenario the influencer acts as a brand ambassador for the sponsor. Influencers can also actively advertise themselves to sponsors based on specific contract demands.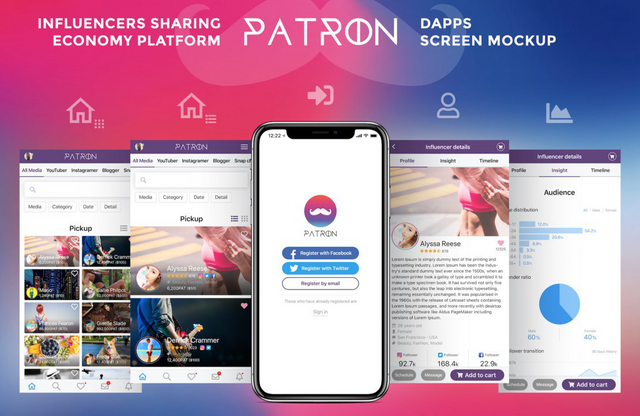 Patron Demo
Sponsors (Guests) will be guaranteed to reach a certain following for an agreed timespan. These followers will be a of a certain demographic or target market as pertains to the materials the influencer is advertising. Sponsors can also lock in a demographic over a long period of time if the right influencer agrees to a year-long contract, for example. Sponsors have to be screened to be able to access the Guest options: criteria includes agency and financial capability in the case of individuals.
With
Patron
a sponsor can spread their information quickly to both its key demographic and related crowds with minimal research and investment. Sponsors can also target more than one demographic at once if they are complementary.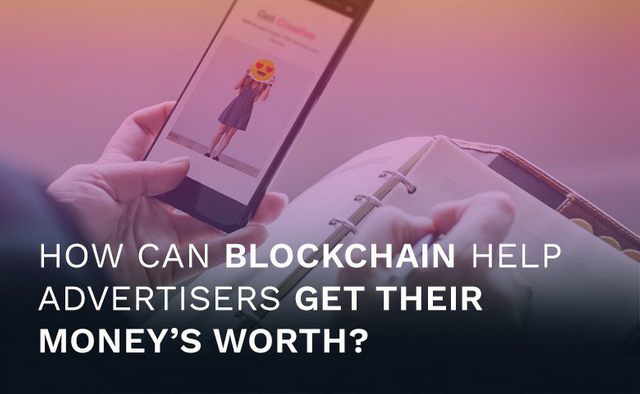 Influencers can build a brand around themselves based on their followers, the companies they have previously worked with, and their price-range. Some influencers can have high costs for access to few specialized followers who are repeat buyers, or they can price themselves cheaply and release multiple contents to a wider, general audience.
Followers will benefit from better content generated by a network which is better able to monetize the value derived from their attention. Paid influencer and profiting sponsors usually come hand in hand with more relevant ad campaigns and media productions.
The PAT will be used:
By sponsors to engage with influencers and utilize their networks
By fans to promote the content of the influencers their follow through "likes" which in turn raise the influencer's ratings and their marketability
By influencers to reward fans for contests, promotions, and events
Use-Case
Joey, from Germany has a sizable social media following of 50,000 users. His content is often centered around kitchenware as he is a cook who enjoys specialty tools. He wants to capitalize on his market. Although his following is smaller than many celebrities, who have millions of followers, his following is of a very specific demographic - kitchenware enthusiasts.
Kitchen Knives Co, based out of Manhattan is a global kitchenware manufacturer. Their brand caters to professional chefs and cooking enthusiasts. They sell very specific kitchen tools that can't be found in traditional stores. They are looking to enhance their marketing to bring on new customers.
They have tried social media before, but the outcome wasn't very good. They realized that advertising with celebrities is costly, and often not effective. This is where they stumbled upon Patron.
With Patron, Kitchen Knives Co was able to connect with Joey. Although his following is only 50,000 users, those users are all kitchenware enthusiasts. They found that the conversion rate by advertising with Joey was over 10%, as opposed to 0.02% with some of the celebrities they have worked with! His 50,000 followers brought in more sales than the 5,000,000 followers their celebrity advertisers had.
Patron Availability
PAT
can be easily attained via other cryptocurrencies or via FIAT payment! In order to make it easier for traditional consumers to enter the economy,
Patron
had made it super easy for users to get started with
Patron
.
Conclusion
Patron
is a novel idea with a simple outlook. It seeks to apply the sharing economy principles to the social media networks we all enjoy today. In doing so it will bring efficiencies to marketing efforts of companies and individuals which are looking for specialized followings and key demographics.
This precision and efficiency are achieved by ranking influencers via their content and followings so that dollars per views or impressions can be optimized. To the influencer's benefit, employment or ambassador contracts can be initiated to smooth the ups and downs of the freelance income lifestyles most content generators find themselves in. In this way sponsors guarantee themselves access to their target demographic for a certain time period as well.
Finally, the fans benefit because a more reliable lifestyle for content producers and more accurate metrics for sponsors will generally lead to better content for consumers.
Here is a few videos that gives a quick overview:

More Information & Resources: Submission

Write an article about Patron! What is the benefit of directly connecting influencers to companies? How do influencers benefit from using Patron? How do businesses benefit from using Patron? How does Patron enable targeted demographic access and why is this important? Are you an influencer? Could you benefit from using the Patron platform? The Patron team is excited to see what the community comes up with! Please come up with some use-cases as well. As always, the topic is fairly open-ended, so be creative!

To submit please do the following:

Add the word "patron2018" (without the quotes) at the very end of your article.
Link this post in your submission.
Post the link to your article as a reply to this post.
Resteem this contest post.
Rules
The article must be at least 250 words in length and it is recommended(not mandatory) that the length is under ~1500 words.

At least 70% of the submission must be original. Using "article spinners", and other word substitution tools is also not permitted.

All copied text must be in quotes. Feel free to copy links to resources from the contest post, but please be sure to not copy from other contestants.

Please keep discussions relevant to the contest topic. We would like to encourage a good vibe in the comments!
Please note, any users caught copy pasting or word spinning material without clearly showing that they took the work from somewhere, such as using quotes, will have their submissions disqualified.
Video Bonus

Feel free to use images and media from their website. You can even make your own video and have it in your submission! Videos have a chance of winning a separate bonus based on quality. Videos should be uploaded to YouTube. DTube or IPFS. Please do not remove the videos, or it might impact future eligibility. Feel free to make a new YouTube account for these. We really wanted to use DTube, but sometimes the videos were not view-able at all. We may change this in again in the future. For the time being please ensure whatever service you choose to use is working.

Twitter Bonus
For the Twitter bonus:
Tweet the link to your article on Twitter.
Tweet should contain article link, mention @atsushi530 as well as one of the cryptocurrency related hashtags such as #blockchain, #crypto, #exchange etc
Add the link to your tweet at the bottom of your competition Steemit post!
At the end of your article, add the word "patrontwitter", without the quotes!
This is great because it will also encourage Twitter users to come join Steemit as well!
The bonus for this 0.5 Steem for every article that tweets and meets a level of quality and contest conditions.
How the winners are decided
The submissions will be passed along to the team at Patron, and they will decide the best method for picking winners and the winning articles.
This can mean that the team judges the submissions, or they ask our team to judge it. Regardless of the method, the final say always lies with the sponsor.
More information & recommendations:

Pay attention to spelling and grammar!
Feel free to use informal language such as "I would, etc"
Use information and resources above to learn more about Patron!
If you copy something, use quotes. This is an @OriginalWorks contest after all :)
Link the company's website: Patron so that your readers can do research for themselves.
Articles can be edited up until the deadline.

After writing an article, within a few minutes you should get one of these as a response to your article post:

If you don't get one, let me know by adding a quick message after you submit your link as a reply here and it will be done manually. Sometimes it can take some time, so don't worry if it isn't instant! Rest assured, as long as your link is shared as a reply here, everything is double checked at contest close to ensure that all articles are submitted!
100 submissions will get 4 STEEM each. The article must meet the contest conditions such as word length and a level of quality.
Disclaimer: @OriginalWorks makes no claims as to the legitimacy or operating procedures of contest topics. @OriginalWorks does not offer any sort of investment advice. This is a writing contest. @OriginalWorks only guarantees prize payout. The contest topic company may choose to share the contest submissions that receive prizes. If for whatever reason there are over 500 submissions, new submissions will not be considered.
Good luck to all the contestants!