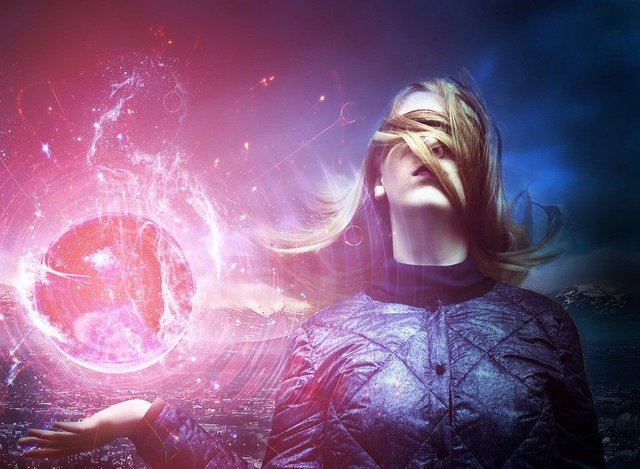 Disagreements are part of life and some of them turn into disputes at times. Disputes are sometimes unavoidable and we always look for an unbiased authority to resolve the same. Conflict can not always be avoided but we can always create the best mechanism to deal with it.
Kleros has brought up some solution to it. Kleros is a decentralized platform built on Ethereum designed to resolve the conflicts and disputes of any nature. In other words, we can say it is an easy to approach online arbitration system that is available to anyone with just one click. When it comes to solving the problem, it selects the random jury selection system.
Kleros is facilitating arbitration system online without you being traveling to it or to court, resulting in time, effort and money saving for both the parties.
Kleros govern this whole process through a contract which protects the deposit of the funds until the jury comes with a resolution.
How Kleros works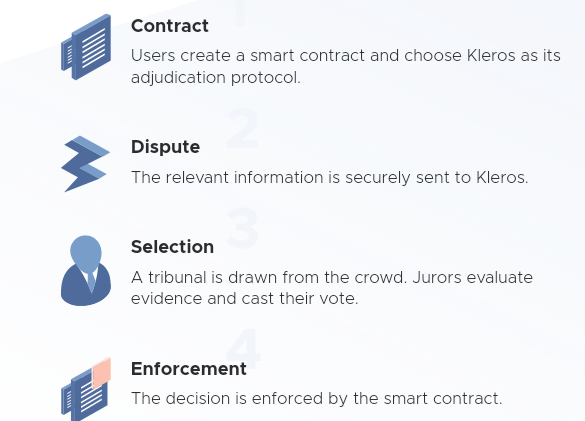 *Dispute Resolution Process
Kleros has many judges with in-depth knowledge in their domain. Kleros through its judges will ensure the justice will be taken by going through the submitted documentary evidences, and a serious rounds of discussions on it.
The Kleros resolution system is formed of subcourts defined by categories. After a contract is created, the concerned parties can select the number of juries and category of subcourt/ contract.

Use cases
Kleros arbitration system can be used in several case fields including: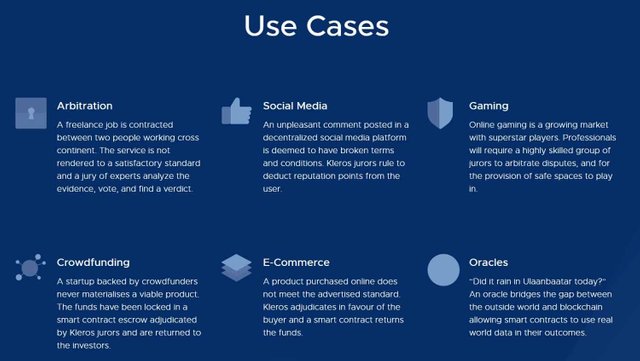 1- James is a fashion designer who works as a freelancer, and a leading company deal with bridal outfits contacts him because of his great reputation through an email. In the email, the company has given a project to James mentioning the payment schedule. The payment was in three equal tranches of £1500 each and subject to completion of some milestones. James agreed to the same and started his work. The first tranche of £1500 was paid by the company on time, for the second tranche company has delayed the payment but assured James that both the tranches will be paid together at the end. On good faith, James submitted the work but Company has decided in its sole description to pay off only £2000 in total instead of £3000. James has exchanged few emails with the company and realised he has no time and money to invest for a legal dispute for a loss of £1000. Unfortunately, no online justice system exist till now to deal with such a scenario, but now Kleros can play a great role in all such situations.
2- A is a seller on a website and B is a buyer. B come across a necklace and its description, B placed an order and received the same. But when B received the same she found out the necklace is quite different from the description. If A and B would have created this transaction through Kleros, the dispute could have raised right away and taken care of.
How Kleros is an affordable justice system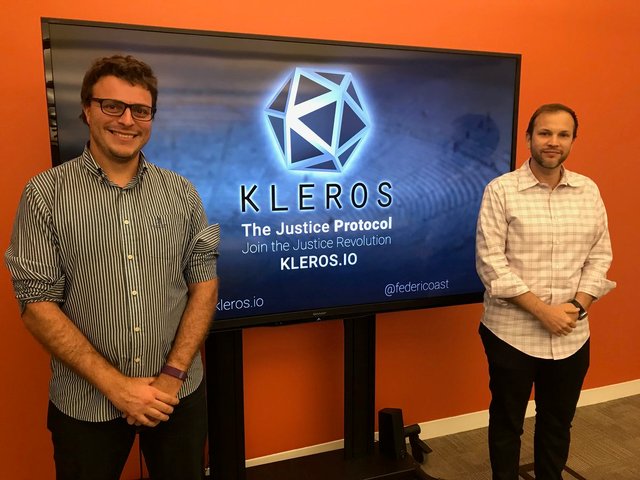 Source
It is harsh to be a victim and above that to bear the additional expenses to get the justice on a day to day situations. Considering all the cost and effort involve in the legal resolutions, usually, most of us (especially individuals and small entities) will choose to let it go without taking any action on it.
I should say Kleros is working on it to fill this gap, since it can help you resolve the disputes for an affordable cost. Further, by reimburing arbitration fee to the person who wins is always promoting a victim to approach Kleros
Kleros is working with an incentive system that enables it to compensate to the jury to keep them motivated also.
Benefits for small business
As I have mentioned earlier as well, it is hard for small-set up to invest their time and money for small legal issues. But with Kleros support, the whole mind-set can be turn around and if the justice is available with few online clicks, who would like to miss the opportunity.
In addition to justice, I feel it will be a reputable thing for any company if it is 100% compliant with and having no pending grievances from their users/ customers.
Benefits for larger corporations
Large corporate usually have a separate legal team in their organisation to deal with several of such contracts and some of those litigation goes on for years. I guess in case of large corporates, time is more crucial than expenditure.
We can take example of ebay, where company is more a witnessing party and the real dispute exist between buyer and seller. And many of such disputes can be resolved by Kleros in short time of periods. This way Kleros can be a great support for all the arbitration matters.
Fair Dispute Resolution
Candidate can be selected as a juror based on his deposit of Pinkakion Token. The higher the amount of token deposit by him, the higher chances he hold to act as a juror. This system will prohibit the inactive juror to participate, which will protect the system against any online fraud in juror selection.
Further, to keep the economic interest of Jurors in mind, it will be ensured to provide them arbitration fee as well.
The system is design in such a way which gives users the confidence about fairness of the juror selection and the decision.
RoadMap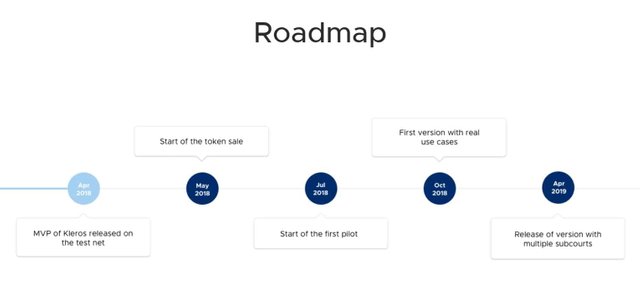 Token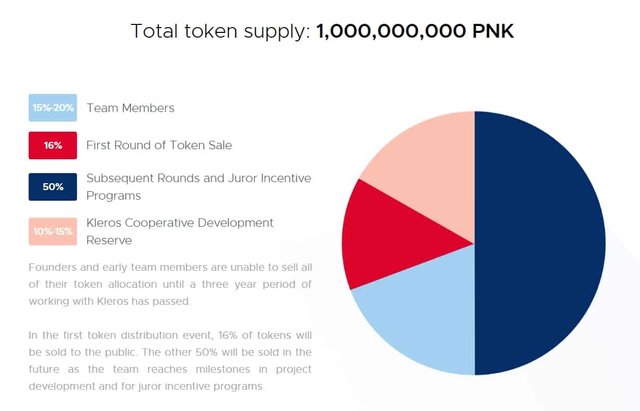 Managment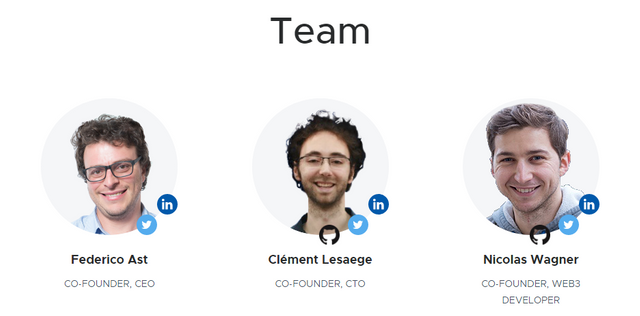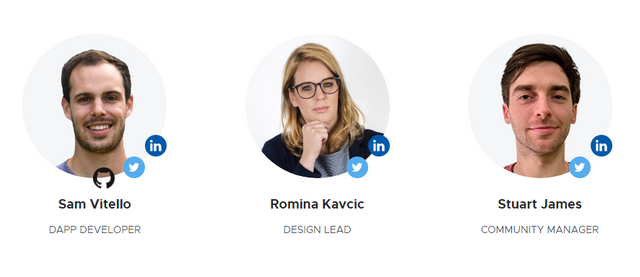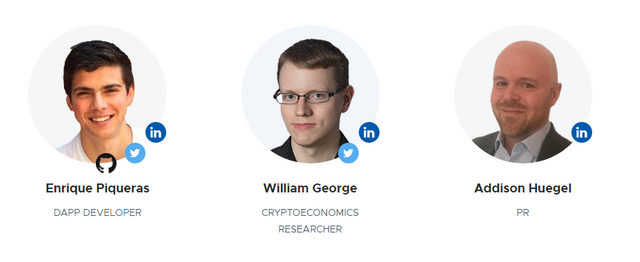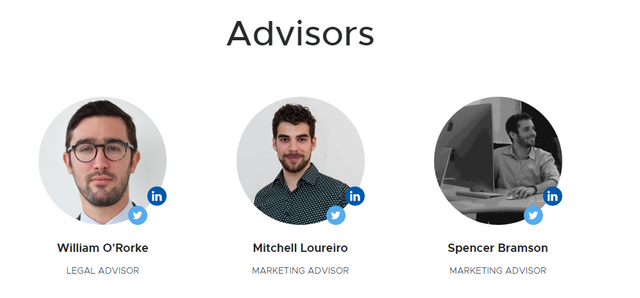 Partners

My Take
Kleros offers a dispute resolution mechanism which is required in present times. With this fast moving world, our tranditional form of resolution system is not enough to resolve all the issue in same pace. I am sure, Kleros will be revolution in the legal industry and how we have always looked it.
For more information please watch this video: