INTRODUCTION
Native is a blockchain platform that is launch on the ethereum blockchain that enables its users to either create communities or belong to a particular community of their interest. The native platform makes it possible for community creators to create their own community based currency and administer the operations of the community effectively while at the same time gives members of a community the right decision tools to participate in the activities of a community and make decision on community projects and operations.
It is a platform where participants have the opportunity to create a project or simply join it to make it grow. As a novelty within this platform, the fact that the participant has the possibility to create their own tokens to develop their ideas stands out. Belonging to this community allows you to obtain certain privileges with which you can create projects, vote for them, make decisions within the ecosystem and receive coins for the performance of some tasks.
In 2015, Ethereum was developed and there were notable improvements on the very basics of Bitcoin's architecture, it uses smart contracts that helps fast track transactions and also prevents parties from going against agreements. another notable feature it had was the fact that payments could be reversed in cases where one party violates rules.
The blockchain provides the platform for the existence of these cryptocurrencies. More so, the blockchain in its structure holds transactional records where it makes sure it upholds transparency, decentralization and security. The security of funds recently have been so reliable with the use of blockchain technologies as it eliminates third parties


How to use Native?
To enter the Native platform the user must have a wallet in Metamask and Ethereum and, of course, have empathy with any of the projects available in the Native ecosystem. Native has an Alpha platform on Mainnet with the purpose of providing tokens to those interested in joining any project. This is only compatible with the Brave and Cipher browsers.
Native's mission is, on the one hand, to provide spaces for communities to generate their own currencies and, on the other, to admit that the communities themselves make their own decisions and obtain financing for the projects generated in Native. His vision, then, will be to train people so that together with a common intention they can promote projects on which they focus all their attention in order to materialize it.
Curator in Native
A curator has a specific function to be the leaders of his community the one who should therefore better understand the preject this shws that with Native it fosters the good order of a community providing them with the creation of their token As I have already mentioned, they must be ehat they verify that all this good either, by the forums to make, their token and other tasks in few words would be the principal administrator of the community. This can be replaced by a member but what is understood as a member?
The community challenge
Do you want to save the planet or build a playground for the children? Whatever your purpose is, involving other people that can help you is fundamental and creating a community is the first step. But things can get complicated right away, you need a place where to meet, discuss, decide and then assign the tasks, inform about what has been done and what to do. If the project starts to evolve then you need to recruit other people, collect the funds and again discuss and decide, but to do all this, especially when people are many, it becomes very complicated.
VISION OF NATIVE
The inspiration of native came from the insight, JAKES VARTANIAN had through his yoga's experiences of understanding that "attention value and energy"are actually the same thing.Native aim to make it possible for users to be able to create communities that they truly care about on the blockchain and get other individuals with interest in such community to belong to such community and take part in the community's functions with ease.
COMMUNITIES ALREADY LAUNCHED ON NATIVE
Native Launched with 6 Pilot Communities:
Earth Guardians is a Boulder, Colorado based non-profit that engages young people in programs to empower and amplify their voice, specifically around environmental justice.Imaginal Films is a community of conscious film enthusiasts: filmmakers, viewers, and funders convened in one digital ecosystem to collectively develop, produce and distribute conscious films.SDG Futures is a decentralized and distributed communities and technology stack for the United Nations Sustainable Development Goals (SDGs).Peace Accelerators is a New-York-based non-profit that is committed to accelerating the spread of global peace by using a community-driven, tech-centric, and future-forward perspective to devise solutions that leverage emergent technologies for the betterment of humanity.DOLO is a decentralized open learning organization working to iterate towards a future of smart education that is more open, agile, and rewarding for all stakeholders.The Rick & Morty Crew is a collective of fans committed to embracing all things wubalubadubdub!
What are the benefits of Native?
A unique token: Native provides the opportunity for each community to have a unique token. which can be addressed to memberships, financing and exchange within the ecosystem.
Surveys: there is the possibility that users through answering surveys contribute to decision-making within the community.
Tasks: users completing tasks can acquire their tokens.
Projects: within Native there is the possibility of voting projects that may belong to the community, this would contribute importance to the views of the user by allowing them to contribute ideas on the management of resources.
Member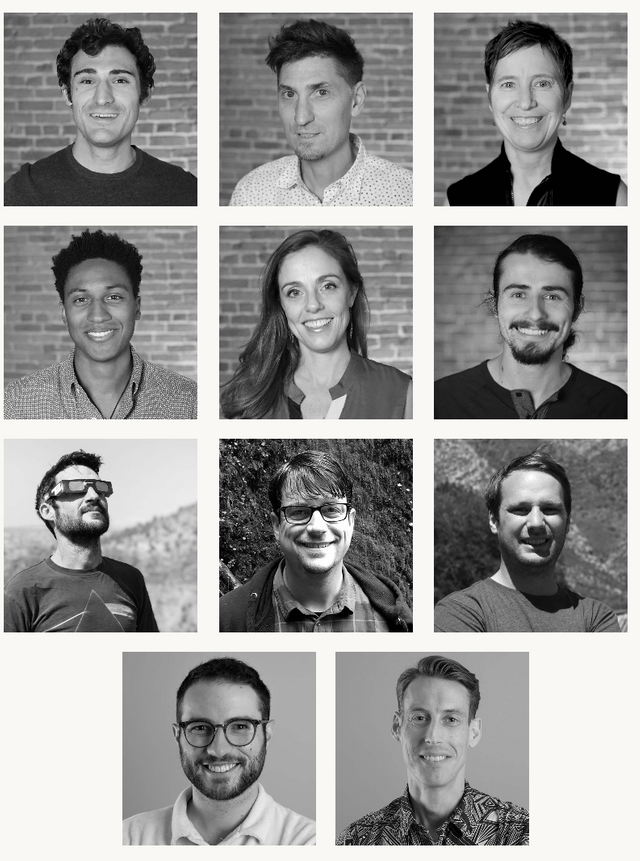 native2018