1100 STEEM ~ Sponsored Writing Contest: Native
Welcome to the @OriginalWorks sponsored writing contest! Accepted Languages:
Start Time: ~9 PM EST, Saturday
End Time: CLOSED.
Special Twitter 0.5 STEEM bonus!
Details outlined at the bottom.
This is a call to all great Steemit writers! Native has sponsored a Steemit writing contest!
Please make sure to read the contest topic carefully. Good luck!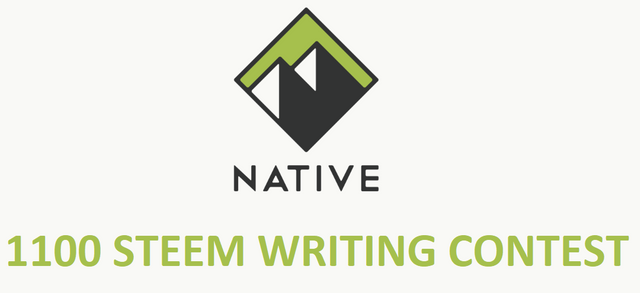 Prize Pool Total: 1100 STEEM Prizes: 850 STEEM + 250 STEEM (100 bonuses of 2.5 STEEM!) + Twitter Bonus (Details Below)

1st Place: 62 STEEM
2nd Place: 59 STEEM
3rd Place: 53 STEEM
4th Place: 50 STEEM
5th Place: 47 STEEM
6th Place: 43 STEEM
7th Place: 41 STEEM
8th Place: 39 STEEM
9th Place: 34 STEEM
10th Place: 30 STEEM
11th Place: 27 STEEM
12th Place: 25 STEEM
13th Place: 23 STEEM
14th Place: 22 STEEM
15th Place: 20 STEEM
16th - 20th: 12 STEEM
21st - 25th: 10 STEEM
26th - 30th: 9 STEEM
31st - 40th: 7 STEEM
41st - 50th: 5 STEEM
51st - 150th: 2.5 STEEM Bonus

Deadline: 72 Hours
All articles must be submitted within 72 hours of this post to be considered!
Changes in submission rules below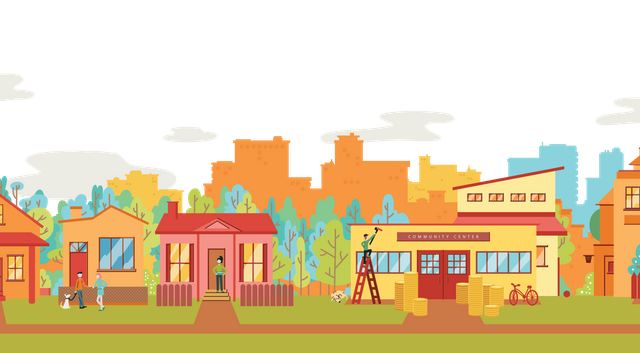 Native is an Ethereum-built platform that enables communities to generate their own unique token currencies and effectively manage their resources through collective decision-making tools. Native empowers communities to realize their inherent value in a global economy and unlock the power of the collective to generate widespread impact and prosperity.
Native Platform
has successfully launched its Alpha platform on Mainnet giving users the ability to acquire
Native Platform
Tokens (NTV) in real-time and join any of the pilot communities on the platform.
All that one needs to get started on
Native Platform
is a Metamask wallet, some ETH and an interest in any of these founding communities. The
Native Platform
platform is currently compatible with the Brave and Cipher Browsers at this time. For a complete guide on getting started with the Alpha application, you can visit Native's Quick Start Guide.
The purpose of
Native
is to enable others to launch unique community currencies with functional standards that include: memberships, transactions, and votes. Native's governance features allow the
Native
token owners to guide community decisions, as well as fund and influence the policies of local derivative projects built on Native. All of the governance options on
Native
are delivered through simple templates so that any lack of technical knowledge on the user's end does not interfere with their ability to execute their ideas.
Founder
Native
was founded by Jake Vartanian. Jake is one of the very early cryptocurrency space influencers, as well as the founder of Cryptodex; the first advisory firm specializing in token launches.
Jake's core experience has been in advising projects on the principles that generate healthy and prosperous cryptocurrency communities geared around meaningful and important projects. Jake's perspective on the terms meaningful and important are a result of his vast travels throughout developed and emerging economies and communities. Jake's roots in the cryptocurrency space come first and foremost from his decision to teach himself about financial markets; which inevitably revealed to him the faults of modern-day money. Jake was spurred further by Robert Swann (a community currency visionary) and Hakim Bey (a provoking counterculturist) in his understanding of the nature of value.
Vision
Jake's inspiration for
Native
came from an insight he gained through his experience with yoga. Through yoga he understood that "attention, value and energy are actually the same thing."
At Native, Jake and the team want to learn how people can be enabled to work on the things they legitimately care about. In doing so their attention will be maximized and in turn so will their energy and output. If the former proves to be correct, then the value of the participants in this new paradigm of online communities will also be maximized. [5]
First Communities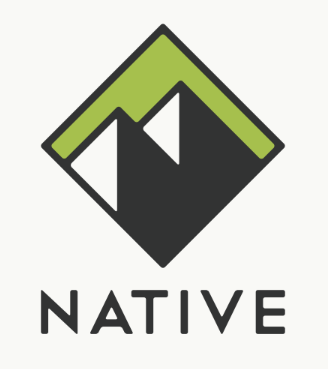 Native Launched with 6 Pilot Communities:
Earth Guardians is a Boulder, Colorado based non-profit that engages young people in programs to empower and amplify their voice, specifically around environmental justice.

Imaginal Films is a community of conscious film enthusiasts: filmmakers, viewers, and funders convened in one digital ecosystem to collectively develop, produce and distribute conscious films.

SDG Futures is a decentralized and distributed communities and technology stack for the United Nations Sustainable Development Goals (SDGs).

Peace Accelerators is a New-York-based non-profit that is committed to accelerating the spread of global peace by using a community-driven, tech-centric, and future-forward perspective to devise solutions that leverage emergent technologies for the betterment of humanity.

DOLO is a decentralized open learning organization working to iterate towards a future of smart education that is more open, agile, and rewarding for all stakeholders.

The Rick & Morty Crew is a collective of fans committed to embracing all things wubalubadubdub!
Discovering Communities
Find a community you're interested in and support them through the purchase of their tokens. Once you've got the tokens, their value can be tracked, and your direct input will be assessed in the development of the community through your votes
Creating Communities
Decide what you want to build a community around. You can then sell tokens, their value can be tracked, and their direct input will be assessed in the development of the community through the member's votes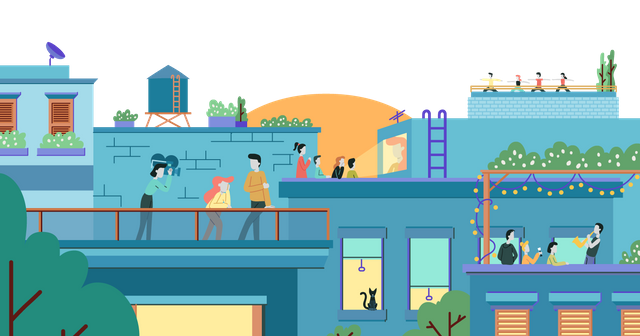 Core Features
Unique Community Token: Each community that launches on Native has its own unique token to signify membership, create a community resource pool, and use as a medium of exchange within the community.
Polls: Members have the ability to vote on polls to contribute their feedback to the community.
Projects: Members can decide on the projects the community pursues, giving them a voice in how the pool of resources is used.
Tasks: Members can complete important tasks in exchange for the communities tokens.
John is a huge fan of the animated series - Rick and Morty.
He wants to be a part of a community that shares his passion. He finds that there is a Rick & Morty community on the Native platform! He purchases tokens and joins this community.
Now John can be a part of the decision making process that the group pursues. Maybe they want to band together to contact the show and petition for a fan request? Maybe they want to make some t-shirts to commemorate their favorite series? Maybe they want to organize a meet-up event for all the community members?
The Native platform enables like minded people to create an economy and put their mental and financial resources together to pursue any cause which they find worthwhile!
Curators
:
The administrators of Native communities
Have the deepest knowledge of the community's initial vision
Are a filter to ensure only beneficial content is added for members to view and vote on
Approve or deny work created by community members
Members:
Members join communities with values, interests and goals they care about
Membership grants these individuals certain rights
Members make crucial decisions regarding capital deployment and community direction
Members have the power to replace Curators
Members can join multiple communities
Launch The App and Purchase Native tokens
You can access the Native platform and purchase NTV using the Brave browser and a Metamask wallet. Click here to launch the platform.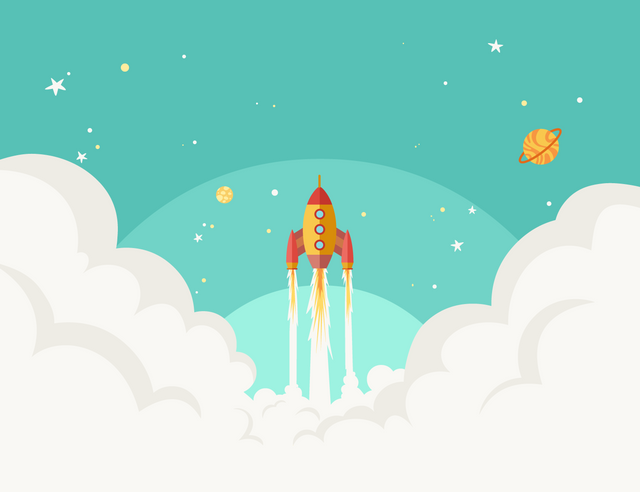 Want to earn extra NTV tokens?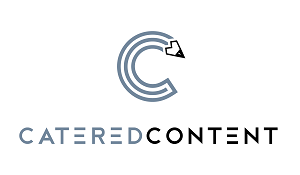 CateredContent is running a Native writing event for Medium and Reddit. Feel free to participate their as well to earn NTV tokens! The prize pool is 1,500 NTV (~500USD) on CateredContent.
Watch this video that talks about the Native vision!
More Information & Resources: Submission

Write an article about Native and how it will change the way communities operate! What are the benefits of a platform that connects individuals who have a common interest? What is the impact of having an economy that allows the community to accomplish its goals? How will Native change the way communities are able to start and grow? Are there any communities that you would like to start or join? How do you feel you can utilize Native to pursue an interest? What are some good use cases? There are many applications, so feel free to give a few! As always, the topic is fairly open-ended, so be creative!

To submit please do the following:

Add the word "native2018" (without the quotes) at the very end of your article.
Link this post in your submission.
Post the link to your article as a reply to this post.
Resteem this contest post.

Rules

The article must be at least 250 words in length and it is recommended(not mandatory) that the length is under ~1500 words.

At least 70% of the submission must be original. Using "article spinners", and other word substitution tools is also not permitted.

All copied text must be in quotes. Feel free to copy links to resources from the contest post, but please be sure to not copy from other contestants.

Please keep discussions relevant to the contest topic. We would like to encourage a good vibe in the comments!
Please note, any users caught copy pasting or word spinning material without clearly showing that they took the work from somewhere, such as using quotes, will have their submissions disqualified.
Video Bonus

Feel free to use images and media from their website. You can even make your own video and have it in your submission! Videos have a chance of winning a separate bonus based on quality. Videos should be uploaded to YouTube. DTube or IPFS. Please do not remove the videos, or it might impact future eligibility. Feel free to make a new YouTube account for these. We really wanted to use DTube, but sometimes the videos were not view-able at all. We may change this in again in the future. For the time being please ensure whatever service you choose to use is working.

Twitter Bonus
For the Twitter bonus:
Tweet the link to your article on Twitter.
Tweet should contain the article link, mention @nativeproject_ and one of the cryptocurrency related hashtags such as #blockchain, #crypto, etc
Add the link to your tweet at the bottom of your competition Steemit post!
At the end of your article, add the word "nativetwitter", without the quotes!
This is great because it will also encourage Twitter users to come join Steemit as well!
The bonus for this 0.5 Steem for every article that tweets and meets a level of quality and contest conditions.
How the winners are decided
The submissions will be passed along to the team at Native , and they will decide the best method for picking winners and the winning articles.
This can mean that the team judges the submissions, or they ask our team to judge it. Regardless of the method, the final say always lies with the sponsor.
More information & recommendations:

Pay attention to spelling and grammar!
Feel free to use informal language such as "I would, etc"
Use information and resources above to learn more about Native!
If you copy something, use quotes. This is an @OriginalWorks contest after all :)
Link the company's website: Native so that your readers can do research for themselves.
Articles can be edited up until the deadline.

After writing an article, within a few minutes you should get one of these as a response to your article post:

If you don't get one, let me know by adding a quick message after you submit your link as a reply here and it will be done manually. Sometimes it can take some time, so don't worry if it isn't instant! Rest assured, as long as your link is shared as a reply here, everything is double checked at contest close to ensure that all articles are submitted!
100 submissions will get 2.5 STEEM each. The article must meet the contest conditions such as word length and a level of quality.
Disclaimer: @OriginalWorks makes no claims as to the legitimacy or operating procedures of contest topics. @OriginalWorks does not offer any sort of investment advice. This is a writing contest. @OriginalWorks only guarantees prize payout. The contest topic company may choose to share the contest submissions that receive prizes. If for whatever reason there are over 500 submissions, new submissions will not be considered.
Good luck to all the contestants!