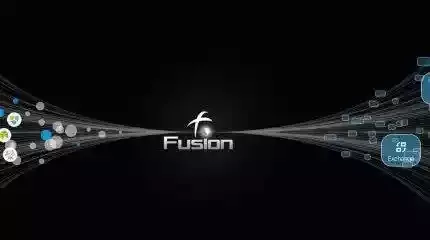 firstly for those who haven't heard of fusion it is simply
An intrusive public blockchain that provides the infrastructure and architecture for fully fledged financial functions on the blockchain. they are opening a new era of cryptofinace for the internet of values.
How would fusion change the world of finance
fusion has some amazing characteristics like it being interoperable, it can solve the limitations that arrives within the cryptocurrency world since it is able to communicate and exchange data or values with other platforms in the cryptoworld. there by using it interoperability to speed up transactions and offer a new level of services to the cryptoworld
it is scalable so it can therefore add more platform to its network just awesome.
benefit of having a cross chain financial platform
It makes business easier and faster, if in our normal banking world we can now transfer from one bank to another there by enabling us to purchase goods and services without stress the same goes for cryptos which fusion is bringing the opportunity of doing that continuously.
How will fusion help propel the internet of values
having a block-chain like fusion makes it easier and enable blockchain developers build application that allows multi token smart contract
this is an extract from
fusion executive summary
FUSION is inclusive. It integrates the cryptocurrencies that exist today and
even those to be born in the future, connecting centralized and decentralized organizations, balancing authentication and anonymity, and integrating both on-chain
and off-chain data.
so it supports the already made and the future coming cryptocurrencies
FUSION is reconstructive. It redefines the way in which values are transferred
and the relationships between participants. It is able to support all sorts of financial services in a unique way, which makes values flow in a more efficient and
fundamentally-changed manner. Because of this new method of value transfer and
transaction flow, we anticipate certain existing financial products to be rendered
irrelevant in the future.
FUSION is highly scalable. By using a Turing-complete virtual machine, it
opens a window for society to realize cryptofinance across different blockchains and
tokens, creating many possibilities that were previously unimaginable.
with a block-chain like fusion the cryptoworld is going to experience a tremendous upward movement, it's going to attain great heights.
check more from @originalworks fusion post here
fusion 2018