Lately I have been writing about OnePageX, if you are in the world of cryptocurrencies you would be interested
Introduction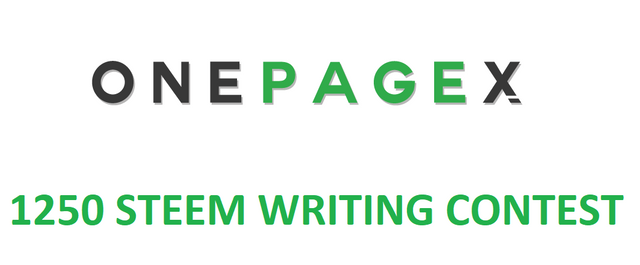 First we must know that it is OnePageX!
OnePageX was created with one objective, which is to exchange cryptocurrencies in the most comfortable and efficient way possible. OnePageX presents a wide selection of cryptocurrencies available for free user exchange.
How important is it to have a wide range of cryptocurrencies?
OnePageX offers a huge amount of cryptocurrencies with which the user can interact. A wide variety of options when carrying out different transactions offers advantages to the user, making it much easier to perform their movements.
OnePageX has more than 140 cryptocurrencies in order and ready for exchange within the platform, also offering the best prices for its users. Without a doubt, variety is of great importance in this business.
What is the difference of available assets with respect to different exchanges?
Cryptocurrency = Active
By having a wide variety of options to mobilize different cryptocurrencies, users get more easily when making transactions with their assets, generating greater flow of assets.
If any cryptocurrency is within the OnePageX list and the user owns it, it can convert its crypto into assets which can be changed by other cryptos.
OnePageX does not require registration, is this important?
As you have read, in OnePageX you do not need to register, since when you log in you will be generated a URL which will allow you to make transactions, and with this same URL you will be able to reuse it.
In this way the user has an anonymity when making their transactions, which is why many users look for OnePageX.
What does the user gain when making multiple exchanges from a page?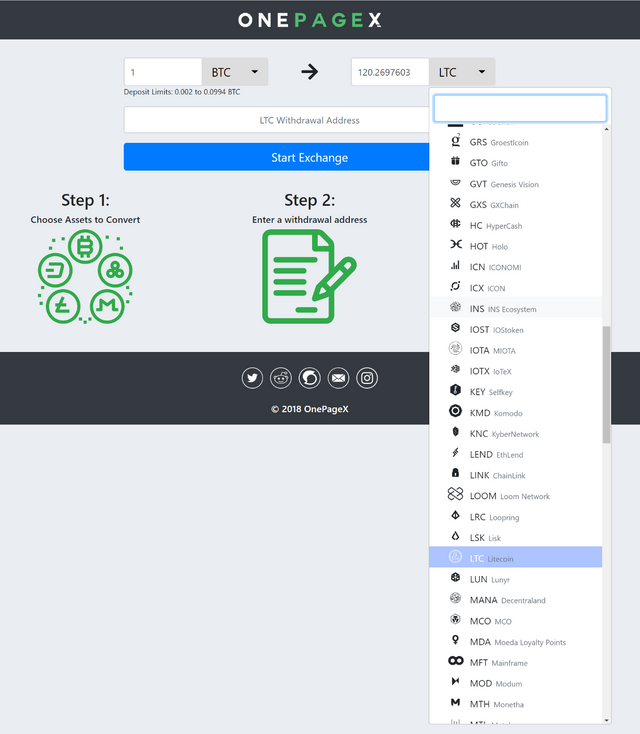 The benefits offered by OnePageX to the user cover several aspects, such as the wide variety of cryptocurrencies on a single platform, up to security and confidentiality at the level of offering total anonymity
How OnePage works
Freshly created transaction card.

Bitcoin sent, awaiting 2 confirmations.

Exchange is complete! Starting Withdrawal.

Withdrawal Complete! The transaction is done.

use cases
A Roufet sales company has ventured into the world of cryptocurrencies, and gives users the option to pay by this means.
The company has a website (roufet.com) from which they make different sales, and they have encountered a problem when receiving payment from buyers who wish to pay with cryptocurrencies.
The company Roufet discovers OnePageX and decides to implement its widget, which allows users to make transactions from the company's website to the company's wallets. In this way Roufet manages to restore its sales and grow even more
onepagex2018
https://steemit.com/crypto/@originalworks/1250-steem-sponsored-writing-contest-onepagex-com
onepagextwitter
https://twitter.com/29Gabrielandres/status/1053897298294591488