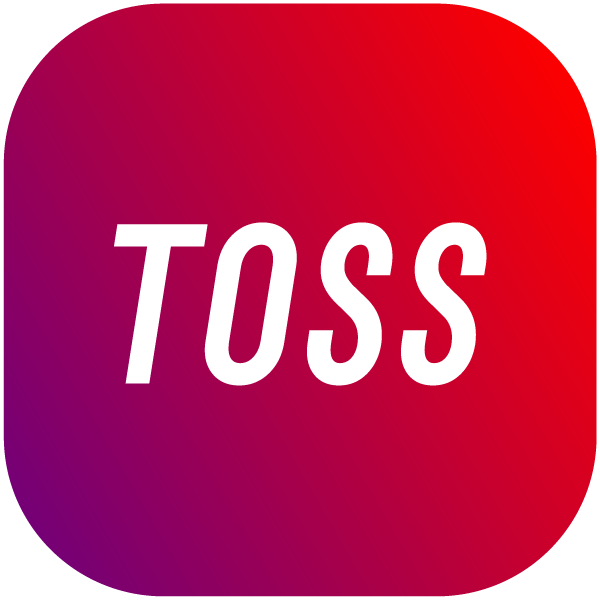 Just from the name alone it will become rather apparent as to what Proof of Toss is going to be focusing on in the blockchain industry. However, they are clearly not the only cryptocurrency out there that is going to be focusing on the betting industry, and it is a tough market to crack, so what is the difference with this version compared to others that are out there? Well, to answer that we need to examine it in closer detail before we can draw any conclusions.
Check their website here

What is Proof of Toss?
The new platform is going to provide users with a betting platform that will allow individuals to place their wager, to bet on different events, and also to guess a number of outcomes in order to successfully win TOSS tokens via their platform.
The people behind it claim that they will be seeking to create a completely decentralized betting platform that puts the power back in the hands of the people using it rather than the company running the entire thing. They also state that, in their opinion, there are a whole host of problems associated with the online better industry, and they feel that it is their task to get out there and modernize the approach and to build a different ecosystem that is fairer to everyone.
In particular, there are issues of trust as you put your faith in the websites knowing that, just as with a casino, they want things to be more in their favor. Furthermore, we also put our trust in the payment providers that it will all run smoothly and when you then consider you have to deposit money to play, and then have little control over it, then the entire experience is fraught with difficulties.
So, if Proof of Toss can resolve those issues, and do so successfully, then there is certainly more than enough space for them to operate within this industry.
The Technical Aspect of Proof of Toss
With their aim of providing a decentralized betting platform, and one that is able to provide users with complete democracy, it does mean that they are going big on trust with this project. They will be using Ethereum as the base for their platform, which does provide a sense of security and stability thanks to the technology that is being put into place.
By using the blockchain, they are going to be able to provide their users with a number of key services that may make a difference when deciding as to whether or not they should go ahead with using this platform. However, the solutions that they offer include the likes of completely transparent transactions reducing fraud, instant payouts, and the use of Smart Contracts to formalize the transactions that take place on the blockchain.
With this, users can also become judges on the platform that determine the results of events that people have placed wagers on. Also, the judges can then earn money as a result of playing this role creating a winning situation for them without having to wager their own money.
The Advantages of Proof of Toss
Proof of Toss does provide a number of the same advantages as any other betting platform that is looking at using blockchain technology. Clearly the transparency as well as the way in which Smart Contracts cannot be altered by either party is a strong point as it puts some faith and trust back into the system that is being used.
They also seem to have a strong team which is always one of the most important things when looking into a new ICO.
Also, by removing the middleman from the equation, which is the websites that people generally go through, it does mean that there is the ability to deal directly with each party rather than going in blindly.
The Financial Aspect and the ICO
With the digital currency that has been created by Proof of Toss playing a central role in the wagers side of thing, as well as payments, it does mean that it is well worth our time checking out the financial side of things to get a better idea of how to view this entire ICO.
For the ICO, they are only going to be accepting ETH, and there is also a minimum investment being put into place for you to take part. This minimum investment has been set at 0.071 ETH which is not a huge ask, so that should not really influence your decision as to whether or not you should invest as there are so many other options out there that certainly ask for more.
Also, they have put into place both a soft and hard cap for the ICO. The soft cap has been set at 8,500 ETH while the hard cap is at 71,500 ETH. You should also know that the USA and Singapore are excluded from the ICO for legal reasons.
During this period, 1 TOSS is going to be valued at 0.0001 ETH. There are bonuses in place with it all being related to the volume that you purchase with 71 ETH and above receiving a 30% bonus as an example, so this may not exactly apply to that many people even though the bonus does decrease depending on the numbers.
Overall Conclusion About Proof of Toss and the ICO
The new platform is not the only betting platform out there, but there are some differences to others that are using blockchain technology including this concept of people acting as judges. As with any new product or service, the difficulty is going to be in the number of people they can get on board to ultimately make this service a success. If they can achieve this,
Ultimately, there is enough about this product that is worthy of some serious consideration from an investment perspective. The minimum figure is not that high, and is low enough for it to largely be ignored, and as long as you are aware of the size of the betting market that is available online then you will see that there is real potential for Proof of Toss to be a success.
Website: Toss website
Whitepaper: https://toss.pro/wp-content/uploads/2018/02/White_Paper_PROOF-OF-TOSS-WHITEPAPER.pdf
Check my other ICO Reviews:
https://steemit.com/crypto/@dan90/world-wifi-ico-review-wifi-on-the-blockchain
https://steemit.com/crypto/@dan90/localcoinswap-ico-review
https://steemit.com/crypto/@dan90/sharpay-ico-review