The Sharpay ICO is currently going on with their website already showing that they've managed to raise over 7,500 ETH.
Website here
The people that are behind Sharpay have caught onto the fact that social media and sharing things on it is huge business, but what if you were able to make money via the blockchain and digital currencies for just doing that very thing. However, things are never going to work out as easy as that, which is why it is worth our while checking out what the new platform has to offer in some detail before reaching a decision as to whether or not this is an ICO that is worthy of your investment.
What is Sharpay?
The intention of Sharpay is to effectively reward both the user as well as the website for including a share button and it then being used to spread links and news throughout social media. Clearly, the aim here is to create a system that will ultimately result in an increase in the chances of things going viral, and with rewards being made possible for those people that are sharing, then there is an even greater incentive to go ahead and get involved.
The company states that there is limited sharing even when people love the content as a low percentage believe that it is actually something that is worth doing. They also view their button as being a new generation of sharing where webmasters can link the button at the bottom of any content to allow it to be shared more easily across social media. In fact, the one button allows for sharing on multiple platforms at the same time and the user is then given a reward of some digital currency as a way of saying thanks for taking part.
So, something that rewards you for sharing content sounds pretty impressive, and you can see why it would be attractive to some people.
The Technical Aspect of Sharpay
We know that this is a share button, but what is the connection with the blockchain and digital currency?
First, the platform for the blockchain is built upon Ethereum which is always going to be a good thing. Also, the share button is able to be protected from intrusion by bots resulting in genuine visits and genuine sharing providing content creators with accurate statistics.
In order for this to all work, the user has to sign up for an account with Sharpay as that is the only way in which they can then be rewarded with tokens for carrying out various actions. Ultimately, when they click on the share button, it then registers via the blockchain as a positive action with the reward in tokens being done via a Smart Contract so the user knows that nothing can be changed later on.
Basically, this all works in the same manner as platforms that reward people with small monetary amounts for carrying out a particular action. However, the only difference is being paid via a cryptocurrency rather than anything else.
The Advantages of Sharpay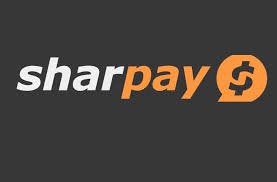 The new platform does have a number of advantages associated with it and none more so than the way in which it can deliver targeted traffic for advertisers and content creators while also charging them a smaller amount of money. By reducing their costs, and providing them a better ROI, it will certainly draw them into the network and encourage additional websites to place the share buttons in a more visible place.
Of course, the fact that people can make an income from sharing is also an advantage, as well as being a strong draw card, to get people in on the platform to begin with.
The Financial Aspect and the Sharpay ICO
The financial side of things does help us to get a better insight into the actual power of the company, or the potential that the creators believe that it has. The good thing is that they do offer a number of different currencies for the payment side of things including ETH, BTC, DASH, LTC and BCH.
Furthermore, there is both a soft and hard cap in place with the soft cap being set at $3,000,000 and the hard cap is at 45,000 ETH. There is also a minimum investment in order to take part in the ICO and this has been set at 0.1 ETH which may not be as high as others but it could make some think a bit harder as to whether or not they wish to participate.
During the ICO, they have set a price for their token with 1 SHRP equating to 0.00003 ETH. Also, they are only distributing 37.5% of the total number of tokens produced but there are 1,500,000,000 tokens available so there are a healthy number out there.
Overall Conclusion About Sharpay and the ICO
The new project is trying to take advantage of the fact that only 3% of all of the websites online have share buttons by encouraging them to place their own button on the site due to the monetary rewards. It is easy to see why people would then click on the share button but only if they are then aware of how they can get started.
This is the biggest problem as people will need convincing that it is a real offer of money for sharing and not some scam to get fake likes or anything else. If they are able to convince people then this does stand a chance.
They do have a good team behind them, and the financial aspect of the ICO is straightforward enough, so it all comes back to their ability to get people onto their platform in the first place. This is the part that will help you to decide as to whether or not you should invest in this ICO as it comes down to your belief about their capabilities in this area. If you are convinced, then go for it as the price is certainly low enough for it to stand a chance of increasing in value after the ICO has ended. If you feel that it is asking too much, then just hold fire for a bit to see how things evolve.
Sharpay website
Check my other ICO Reviews:
https://steemit.com/crypto/@dan90/localcoinswap-ico-review
https://steemit.com/crypto/@dan90/proof-of-toss-ico-review
https://steemit.com/crypto/@dan90/world-wifi-ico-review-wifi-on-the-blockchain