No one likes market pullbacks!! The mere thought of watching your Blockfolio portfolio disappear as your Lamborghini Dreams (For some just pay the bills) get further and further away is nauseating. In actuality, its quite scary seeing it drop with every click of the refresh button if you are used to 5-10% traditional market corrections, but you have to keep perspective of the general market cycles of an absolute financial revolution in order to capitalize on the long term opportunity.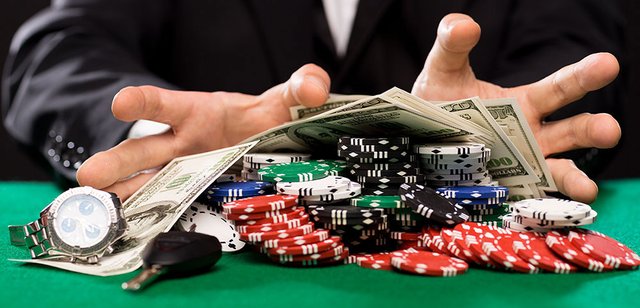 If past history can show us anything, large bumps in the short term charts are almost unrecognizable in the long term charts. We have seen many large retracements only to come back that much stronger. The market has pulled back significantly from over $800 Billion to $450 Billion, but just 45-60 days ago, we were ecstatic to be where we are today. If nothing has materially changed then this is only a bigger opportunity to add to positions and dollar coast average. New technologies typically run ahead of its true value and occasionally from time to time have large retracements only to continue its rapid ascension as adoption and time persist. Long term trends typically tell the story and in my opinion, only if they change should we start to worry as the great growth story of crypto is just beginning to unfold. There are many examples to point to over the years from an Investors perspective (Traders may see things differently) with Apple, Amazon and Netflix. People today are likely upset they sold or didn't buy Amazon at $100 or Netflix after $50 before the split. Here are some trends and long term business thoughts to consider:
#1 Is there a demand issue?
Answer: Last we checked, registrations for Coinbase, Binance, Bittrex, etc was moving so quickly that they had to halt registrations. More registrations are expected, especially after the end of Chinese Lunar New Year. Demand appears high.
#2 Is the industry growing?
Answer: Yes, Bitcoin, Ethereum, Litecoin, NEO, Steem and many other projects with real world utility are becoming more popular and more widely utilized. The introduction of new investment funds, projects, and entire industries in support of crypto with the constant mentioning on News Channels, in Magazines and all over the web is leading to growth across the board worldwide. Did all of these recent partnerships and projects start to fail before they even started? Not Likely, therefore the growth story is intact.
#3 Is the industry becoming more mainstream?
Answer: Yes, as mentioned above, it is constantly in the news media as well many major partnerships have been announced with companies such as: Microsoft, IBM, Deloitte, Western Union etc.. and growing by the day.
#4 Are there any company specific issues leading to the correction?
Answer: No, almost all of the coinmarketcap list is red across the board even for companies with everything going right for it.
#5 Will there be an Internet Bubble profit problem?
No! Not likely. Casting aside the many projects that are completely useless and likely to disappear; unlike the internet bubble where every company based its metrics on clicks or views with no plan for revenue, virtually every crypto project has a revenue structure or fee attached to it. The more transactions or uses, the more revenue generated. One also has to realize the value of the network and community that will keep the ecosystems together leading to long term reliability and reduction in risk. The potential volume for many projects around the world is staggering.
Overall, it appears we just ran to far too fast and are in the final stages of a healthy market correction. (60%+ retracement on some. Could go lower, but the risk to reward profile is looking better) The internet bubble burst at $7 Trillion compared to $428 Million and was nowhere near the global opportunity that crypto and blockchain presents. Crypto is worldwide, trading 24/7/365, and a complete disruption of the financial system and worldwide money supply while most internet companies were small USA based technology projects. If nothing materially changes, this recent correction will only lead to a greater long term entry point and an opportunity to add to positions. While I do not believe Warren Buffet is the poster boy for Crypto advice, he has more than proven to understand general market principles. He famously said "Be greedy when others are fearful and fearful when others are greedy" In my opinion, this would be a time to start laddering buys. If there was ever an opportunity to Go All In for the long term, at these levels, this might be it.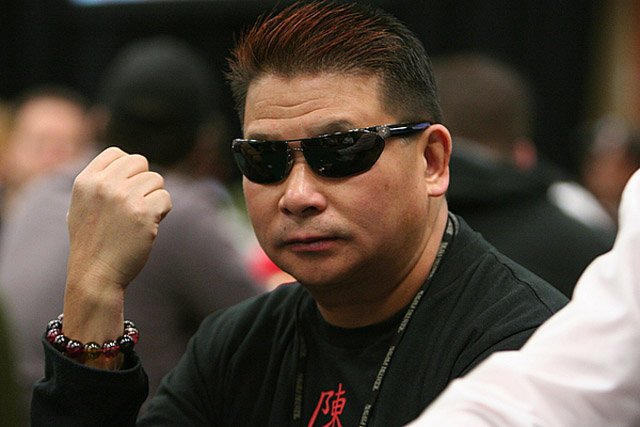 DONT FOLD JUST YET, YOU MIGHT JUST HAVE A PAIR OF ACES OR FLOPPED THE NUT STRAIGHT
This is not financial advice and just my opinion, but I believe and am personally invested as 2018 is going to be a great year and likely just the start of a major economic shift. As things progress, value will always be realized in the long term for BO$$ Profits!!!