Waves London Meetup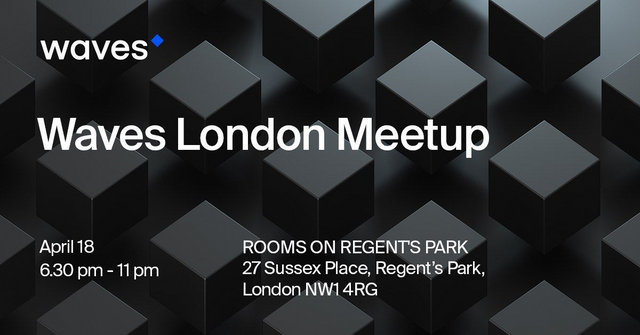 We'd like to invite you to participate in an exclusive event, where the major updates of the world's fastest Blockchain platform will be presented and discussed.
Representing many months of work, it is an all-encompassing new interface for the blockchain ecosystem, including the platform's decentralised exchange (DEX) and wallet. Waves Platform team from London and Moscow will address guests, giving an overview of Waves' achievements and the plans of the platform for the 2018.
Sasha Ivanov, Waves Founder and CEO, will host the event and give an overview of the Waves Platform and what opportunities it can provide for established businesses as well as startups. Sasha will talk about Blockchain scaling problem and solutions (Waves NG and others).
Ilya Smagin, Lead Scala Developer, will talk about Waves Smart Contracts Roadmap and Waves Smart Contracts. Since joining Waves team in late 2016, Ilya has been extensively working on major platform optimizations, took key part in implementation of Waves NG protocol, currently leads development of Smart Contacts.
Shaun Biggs, Waves UK Ambassador and Pavel Soldatkin, Head of Events, will tell about the news, plans and marketing strategy for 2018.
After this a Q&A session will take place, followed by networking time with drinks.
Please fill in this form if you want to participate: https://goo.gl/forms/PwgblIzvED9vY0Os2