MAPR: New Distribution Plan - June 2021
Those who have read the weekly reports know that I've been thinking of what to do with MAPR to spur some fresh delegations and to increase the income to existing members.
The first change was published yesterday: henceforth the MAPR official buyback price shall be fixed at 1.21 STEEM. This may be changed if the economics of Steem change significantly in the future.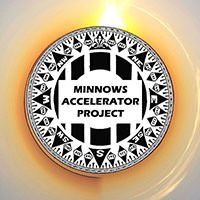 The other thing I have come up with is something that MAPR used to do before it even became a token: some random token prizes.
As few people seem to read much, let me state the new rules, then outline the general existing rules and after that discuss a bit the logic behind it all and the future.
New Distribution Rules
These will start on Monday 28 June 2021.
Delegators with at least 100 SP will receive the usual weekly MAPR profit ditribution plus one random prize token.
Delegators with less than 100 SP will no longer receive weekly distributions but will be eligible for one random prize token.
There will thus be two weekly prizes.
The winners will be announced on the weekly report and they must claim their prize by leaving a comment within 7 days.
Unclaimed prizes will be added back into next week's profits.
General MAPR Rules
A brief reminder of the general rules. There are not many.
Delegate to @accelerator to receive weekly payments of profits from all activities.
Such distributions are usually done on a Monday and paid in MAPR tokens. Such tokens can then be sold on the market for STEEM or accumulated.
New delegations start earning after 2 days from the date of delegation, so the first payout will be an adjusted figure. Those who change their delegations will also see an adjusted payout that reflects the total delegated per day for that week.
That's it really!
Some Thoughts
Although it has never been a rule, and I have never begged, it does strike me as peculiar that members do not upvote our weekly posts. I mean, you get back the majority of the rewards plus your own curation rewards. It just shows to me how few are paying attention.
In the past, before MAPR was tokenised, one slight flaw in the mathematics was the potential bottleneck whereby the rewards paid out were larger than the amount powered-down. That did actually happen, so wasn't just a theoretical possibility. The issuing of a token meant there was a buffer between distributions and redemptions. However, what has built up over many months is that very few ever sold their MAPR tokens! I should be pleased with the show of faith, but I suspect is more likely to be due to members just leaving. I am in touch with a few members, so I know some are still alive, but by no means all.
So, slowly but surely, we have hit a different kind of issue in which profits are being shared with users who may well have abandoned their investment. I don't wish to do a full audit as I have no intention of, say, switching live users to a new token, so the above "prize tokens" is one way to reward those who are still active.
Those who delegate 10 or 20 SP are not really earning much and, with the non-linear reward curve, are not helping the fund much either. I hope to see a few increase to at least the new minimum of 100 SP. However, some may feel that 1 MAPR token is so much larger than their average weekly rewards that it's worth just keeping the low delegation. Let me take this opportunity to thank a few of you who have recently increased your delegations, and for paying attention enough to notice that these changes were on the horizon.
However, the most important change on Steem has been the persistently high value of SBD. This had never happened before, but a few people have obviously figured out how to keep SBD high while avoiding to trigger the debt-ratio penalties. This is great for authors posting but has not helped the curation income. Things may well change again, so there is not, as yet, any reason to close down.
A reminder that the MAPR token is listed on a market and is not a shop, so it is up to each individual to manage their own token sales. We can only go as fast as power-downs permit and there is no point holding a huge reserve as it doesn't earn anything. Users have had almost 2 years to redeem some tokens, so there was obviously no rush.
And finally, the new rules will kick in on Monday 28 June; this means that this coming distribution, on 21 June, will be as usual.
As I have no idea if anybody reads these posts, here is a list of those MAPR members who have less than 100 SP delegations and who will be affected most by the new changes.
@englishtchrivy
@kerlund74
@wandrnrose7
@jeffjagoe
@funzies
@uday20
@wovlou
@roselyn028
@machv
@networker5
@davidesimoncini
@khamen
@sports-blaster
@ykdesign
@devyleona
@elizacheng
Really, not many people but, by my calculations, enough to make a small difference to the distributions going forward.
As a very final thought, if I notice that this list has no remaining active members, I may stop the prize tokens at that point.
Thanks for reading.