Dear Supporters,
This is the holiday week for @SchoolForSDG4 as the EID is coming and will take place on 22 August 2018. We are so excited about the holiday as it will give me some extra time to work with our fundraising posts. We will announce the holiday soon but today I would like to share our weekly fruits program which was arranged by us on 11 August 2018.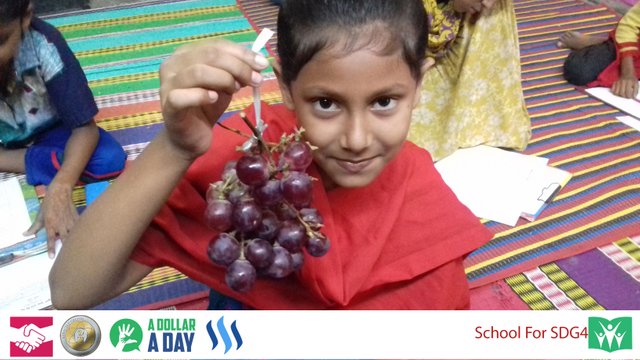 11 August 2018
We arranged grapes for the week. On this Thursday (9 August 2018) the kids had started the first Exam which was Bengali and with the exam they started their second term exam. We have three exams in a year. 1st term, 2nd term and Annual exam.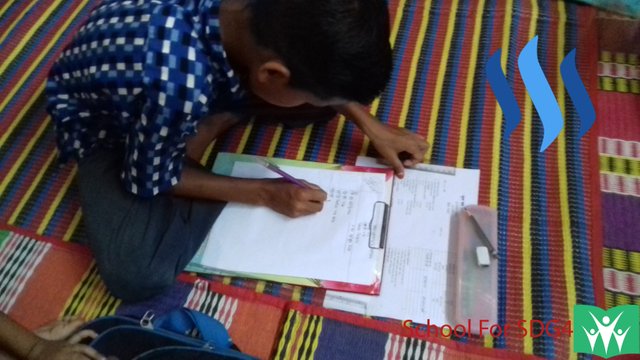 The exam already has finished and the class started again from the next day. Due to exam starting day we arranged the weekly fruits program on 11 August 2018. The Friday is the only day off for our kids.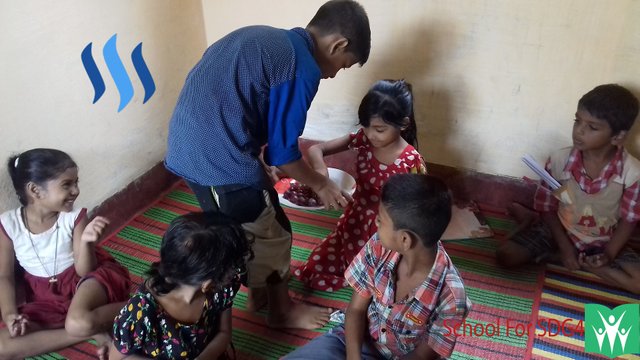 Al-amin was helping us to arrange and allocate the fruits. It also a good experience for them and I think it helps to develop their social skills by helping each other and sharing fruits with friends.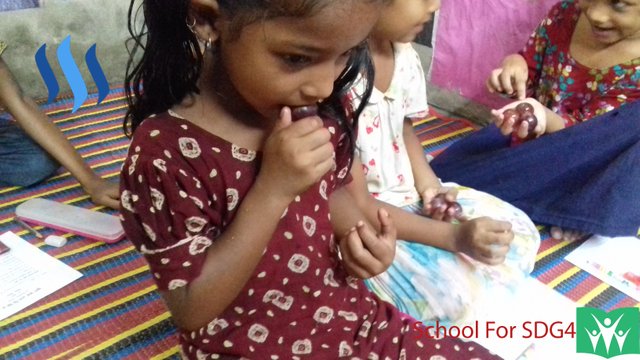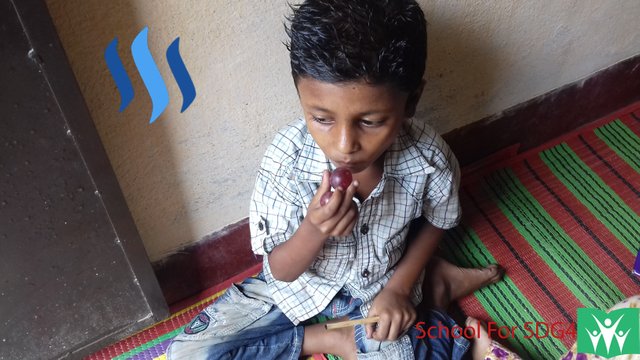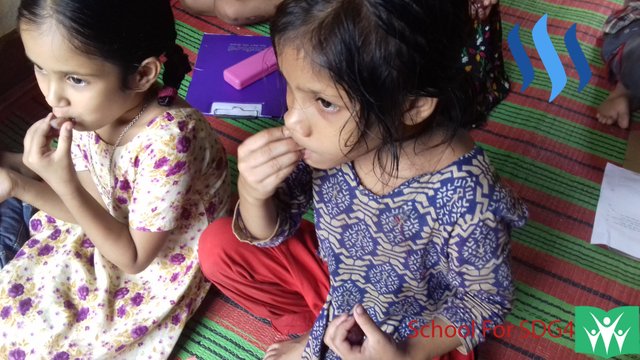 After completing their fruits program, they left school and class two and three stayed at school to participate in the exam as well as weekly fruits program.
@SchoolForSDG4's weekly fruits program is supported by @fundition and generous steemians. We are happy to share how we are arranging the fruits program at school.
GIF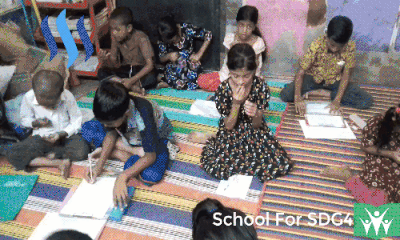 Read More about me and my projects
---
by @azizbd
by
@azizbd
by
@lindahas
by
@azizbd
by
@azizbd
by
@azizbd
by
@azizbd
by
@azizbd
by
@azizbd
School For SDG4
A School For Social and Educational Development of Underprivileged Children
---
---

---